Articles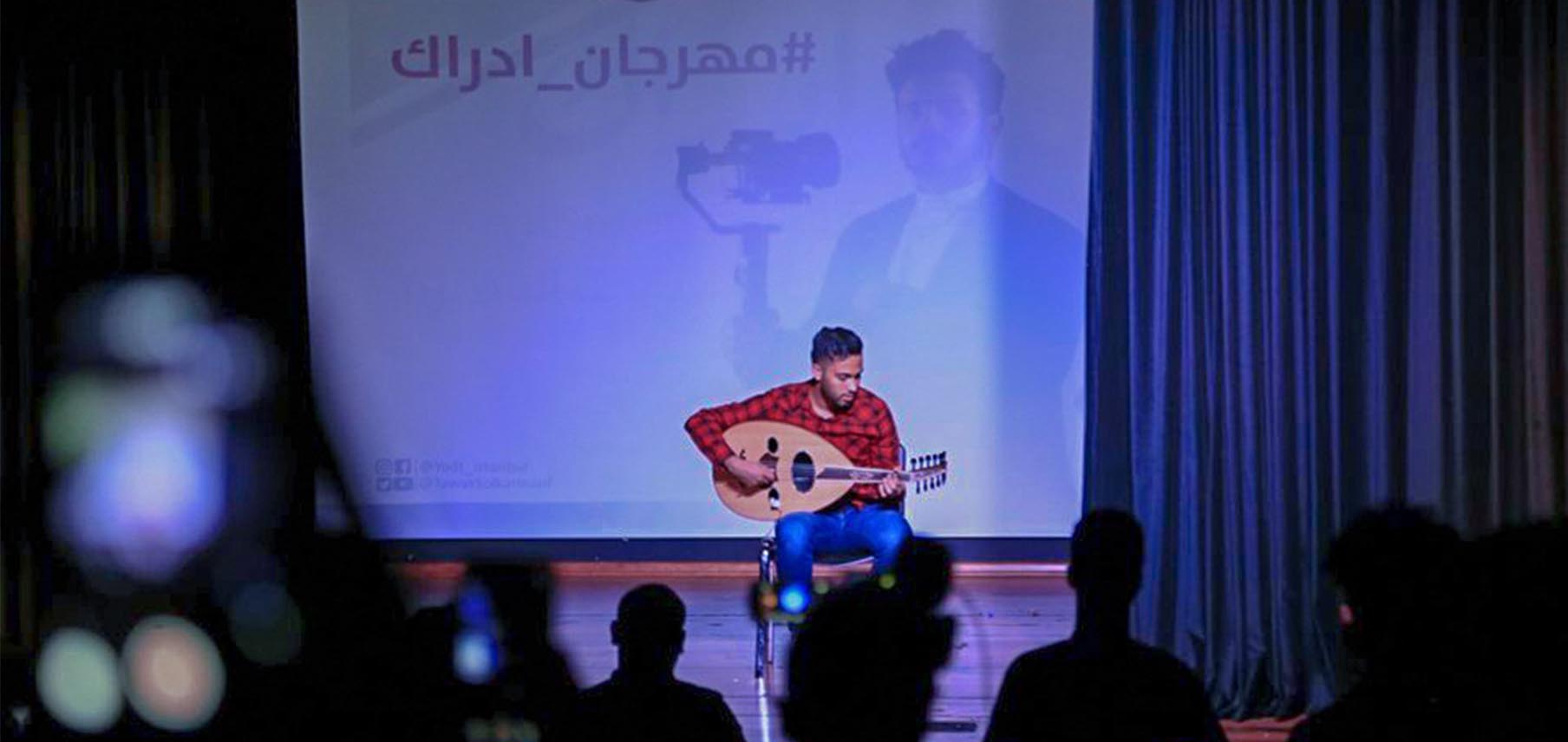 TKF announces five winning films in EDRAAK short-film festival
Cinema is the art that conveys the data of thought and life in a common language of understanding and makes a real impact in shaping the awareness and conscience of the masses.The fierce war that has torn the country apart for four years caused a decline in the artistic and cultural scene and reduced the civil expression space in favor of multiple religious and political authorities. It created a void in the cultural movement, while the central authority is not supporting events and activities that characterize a civilized society.
'Edraak Short Film Festival is a project organized by the Yemeni Students Union in Turkey, Istanbul branch, to raise the performance level of Yemeni media and film students. it aims at enhancing their abilities and highlighting their skills in the field of content production and technical specializations in scriptwriting and editing, visual editing, and developing creative skills for managing photography, filming locations, and staff, providing services that meet the grand expectations of society.
The project, which comes as an initiative to train Yemeni students to be a founding nucleus of this essential art and to harness it in conveying the stories of Yemen to the world, was supported by TKF. The foundation honored five out of eleven short films at the Yemen Short Film Festival, the first-place winner being the movie The Chair and the Black Man in second place The Story of Ahmed by Saleh Al-Qadami came in second place, the film Black and White by Abdullah Belfaqih in the third-place and the fourth-place went for Features of a Dream by Bakr Al-Sabeeh, the incomplete film Names by Shaima Amin won fifth place.
TKF works in all areas of development, supports all ideas, policies, activities, and projects that lead societies to democracy and development, spreads peace, adopts good human values, rejects violence and poverty, and fights ignorance and racism in all its forms.