Articles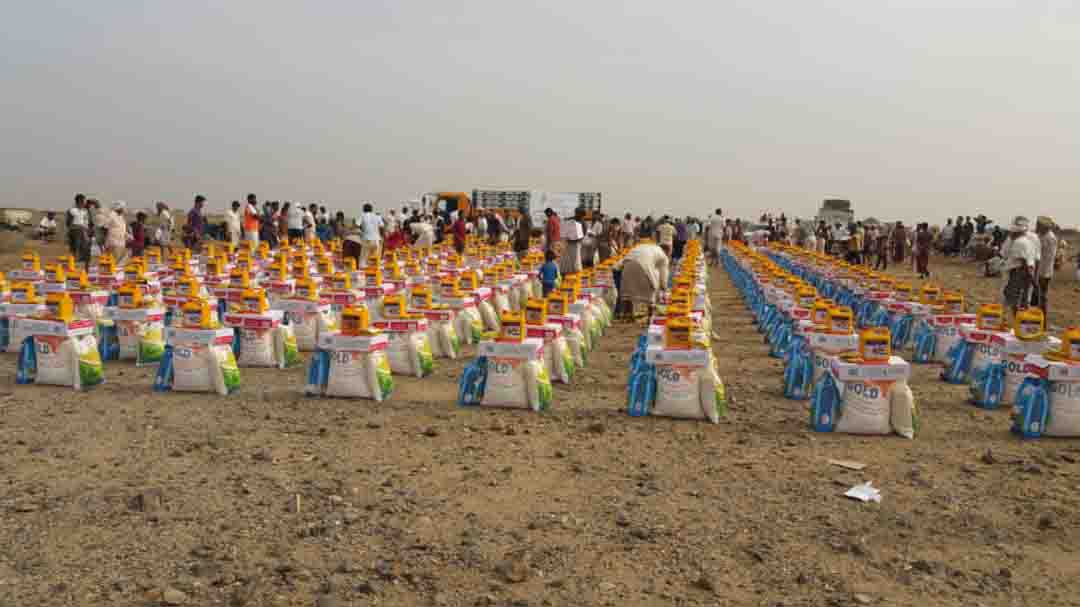 Tawakkol Karman Foundation Launches Relief Campaign for 1000 families (Abs and Bani Hassan, Yemen)
Millions of Yemenis have become more hungry, sick, and weak today than a year ago. The humanitarian crisis is the worst in the world. Four years of conflict have led to the collapse of the economy and collective services. The United Nations estimates that the number 24 million, which is equivalent to 80% of the population of Yemen, needs some assistance. And the severely destitute number has reached 4.14 million, about two million more than in 2018.
The International Organization for Migration (IOM) revealed that four hundred thousand Yemenis were displaced since the beginning of 2019. The highest number of displaced people are from Hajjah, Al Hudaydah, and Al Dhale'e governates, and they live in camps that lack the most basic of essentials.
Furthermore, local human rights reports stated that about 141,000 people in Hajour were subject to a suffocating siege that lasted for two months, in conjunction with the bombing of city facilities, homes, and farms during the military operations that aimed to control the district. As a result, 2,200 families were forced to flee to caves in the mountain areas to escape the bombing. They stayed there during the winter season lacking basic needs of survival including food and water.
As part of its ongoing relief activities, TKF launched a relief campaign in the "Abs" and "Bani Hassan" areas. The campaign cost reached 28 million Yemeni riyals ($53 thousand) and it targeted 1,000 displaced families, that escaped the armed clashes in Hajour and Hajjah Governorates