We believe that development is a human right for all and that every person deserves a good life. With our commitment to achieving this noble goal, Tawakkol Karman Foundation has established a production company in the City of Aden for a team of deaf and dumb people who are specialized in the art and media field. This project came as a response to the needs of this team since they could not get the basic equipment to start up their company.
According to the benefited team, they have qualified themselves in the area of media production, but they could not get sufficient support to start up their work. They added that they did not even get the push assistant that makes them able to work in this area in order to express their issues and discuss their interests through the media.
Mohammed Mahmoud, who is the father of one of the team members, assures that his son Abdulhakim is too much in photography and film production, yet he was not able to get the equipment he needs. He discussed that his son would not be able to get a job easily due to his inability to communicate with others.
Tawakkol Karman Foundation could gather the members of the team from different areas, while they were doing jobs that are not suitable for people with special needs. The team members eventually were available in a place where they can work to achieve their ambitions, and the established company will enable them to utilize their talents and get integrated into the community.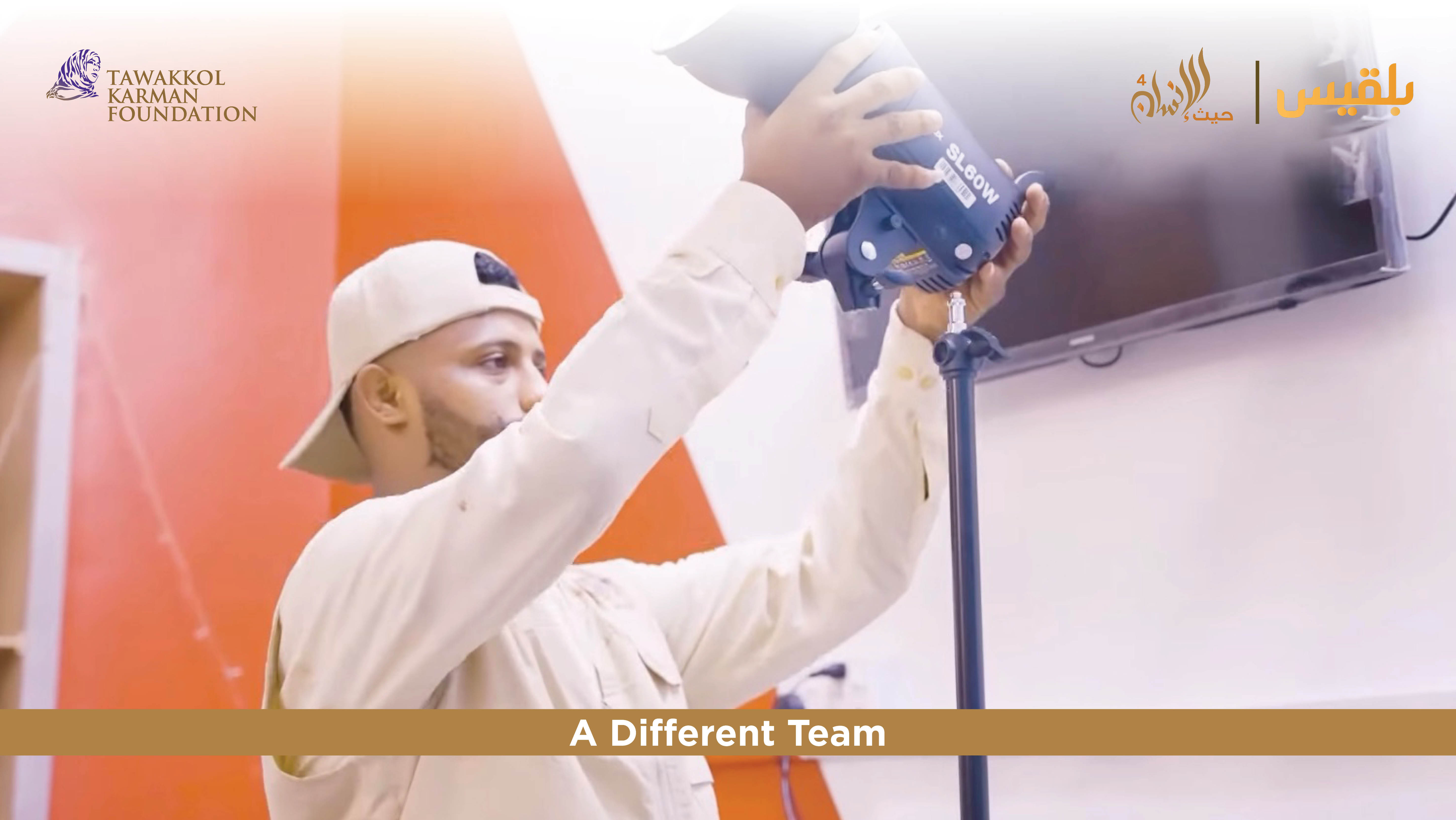 The project of "Anamil Alsum for Art and Media Production" company included providing a place for the company in Aden and equipping it with cameras, production laptops, a sound recording studio, full furniture, a meeting hall, a training room with chairs and tables, and solar system for electricity.
A few days later of establishing the company of "Anamil Alsum for Art and Media Production" by Tawakkol Karman Foundation, the team could produce their first work in their new company. The team gave this first production as a present to Balques channel.
The project of establishing "Anamil Alsum for Art and Media Production" company is under the series of the development program, known as "Haith Al-Insan". This program is presented on Balques channel during the month of Ramadan.