Tawakkol Karman Foundation supported a family in Mukalla city, in Hadramout governorate, and built a kiosk to help them face the harsh living conditions.
Abu Aiman's family fled from Aden to Mukalla with the Houthi militia's invasion of the city in 2014, and since then, Abu Aiman did not find a job to support his family, and he fell into a psychological disorder.
Om Aiman says we left Aden at the end of 2014, because of the heavy bombardment of the city. It took us a week to escape because of the fighting everywhere. We moved from one place to another until we reached Mukalla.
Om Aiman bore the burdens of supporting her children to compensate her husband, who suffered from a psychological disorder due to the conditions of displacement.
Om Aiman worked in a small stall on one of the streets of Mukalla, and she was working under the heat and the sun, selling potatoes to provide for the requirements and needs of her children.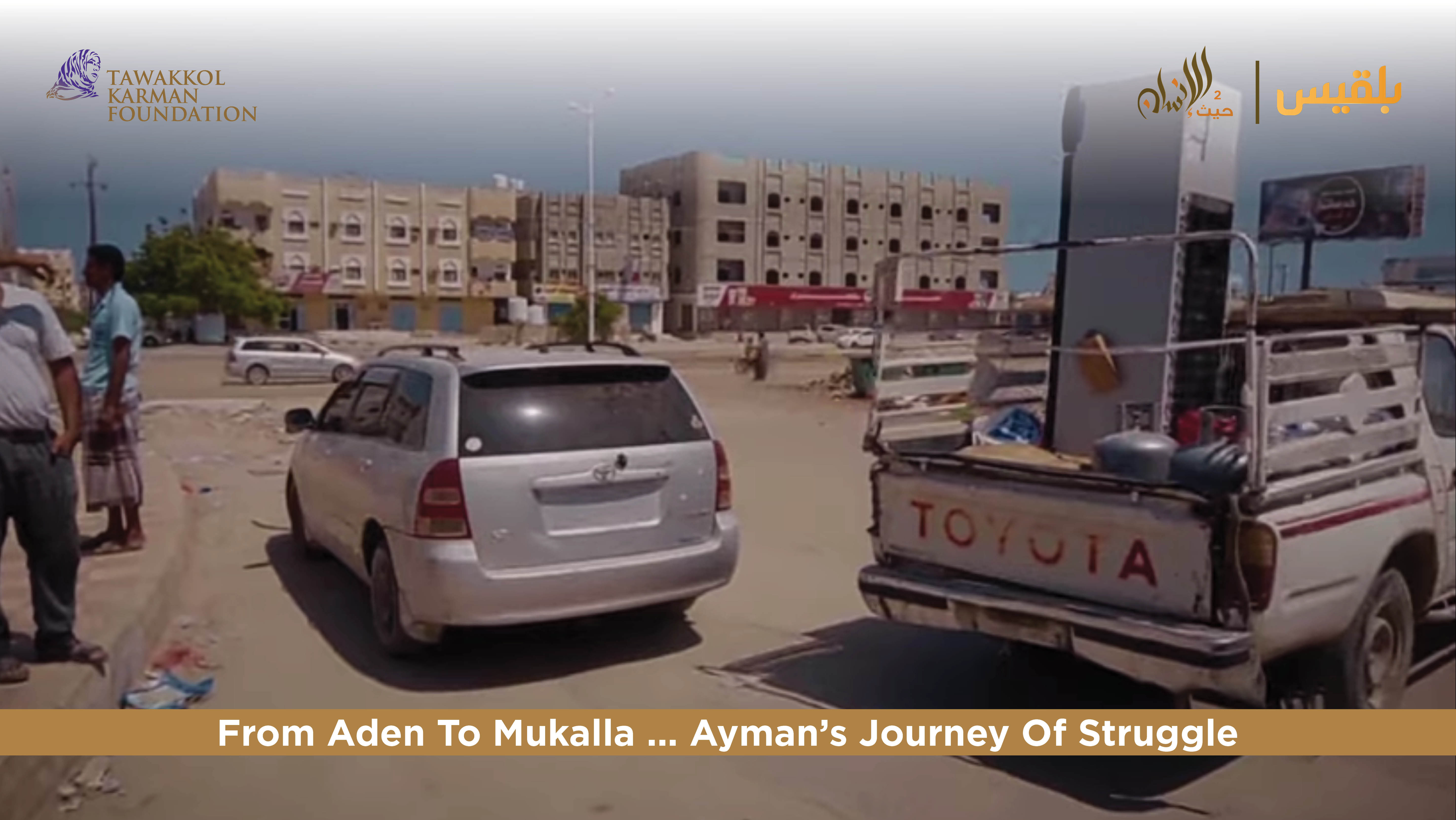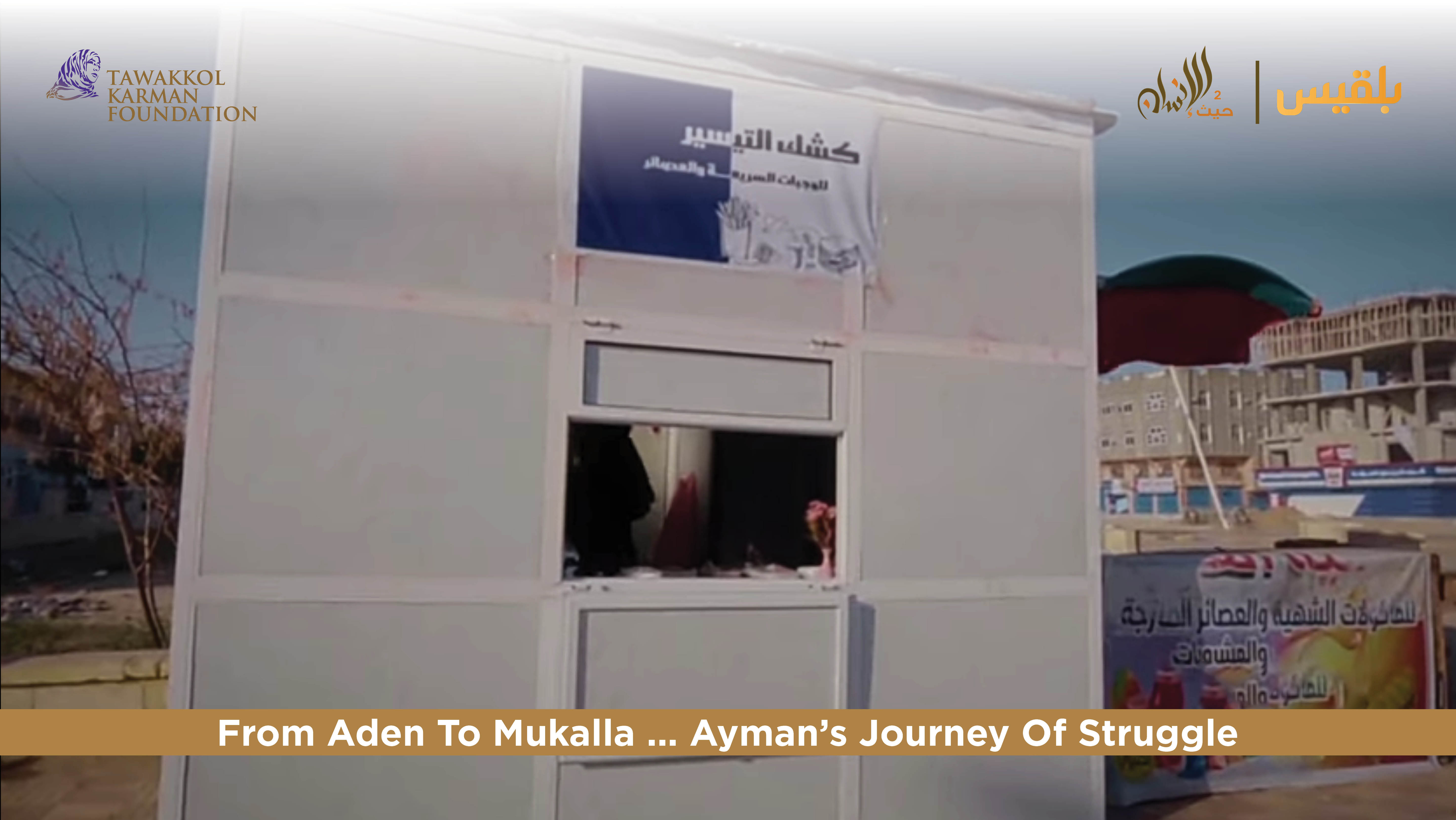 Om Aiman says that I faced many difficulties, and I dreamed of getting a shop instead of working in the street, but I could not afford it.
A simple but big dream for Om Aiman. Tawakkol Karman Foundation decided, through "Haith Al-Insan" program to realize her dream and turn it into reality by building a kiosk selling samosa, potatoes, and popular food.
The kiosk project to support Om Aiman is part of Tawakkol Karman Foundation development program "Haith Al-Insan", which is presented on Belqees channel during the month of Ramadan.