Tawakkol Karman Foundation provided a shop selling nuts and raisins for a teacher in Taiz, Yemen. Muthanna Muhammad fled from the Houthi militia in the governorate of Raima and relocated to the city of Taiz. Though he used to be a teacher, Muthanna's salary was cut off, cutting off his entire family's only source of income. Muthanna worked as a peddler in the city and taught children in local schools. According to Muhammad Raouh, an administrator at Al-Nahda School, Muthanna is one of the most qualified and committed teachers in their work.
Tawakkol Karman Foundation, through "Haith Al-Insan" program visited Muthanna Muhammad, and provided him with a shop, installed the necessary decor, equipped the shop with all the necessary supplies, and provided materials of all kinds of nuts and raisins. Muthanna expressed great happiness that he had found a job through which he could provide for his family's living needs and spare him the trouble of selling in the streets.The shop is part of the activities of Tawakkol Karman Foundation development program "Haith Al-Insan", which is presented by Belqees channel during the month of Ramadan.
To add insult to injury, he was arrested by the Houthi militia in the Bir Pasha area and detained in Al-Saleh prison in Al-Hawban. He was tortured in prison, the effects of which are still there. A year later, the militia released him in exchange for 500,000 riyals, which his mother paid to release her son.
A'hid suffered the bitterness of injury and arrest, and negligence by the concerned authorities in the governorate, who shirked their duties to include him in the army.
A'hid lost hope in those authorities and became unable to work as he used to in the past.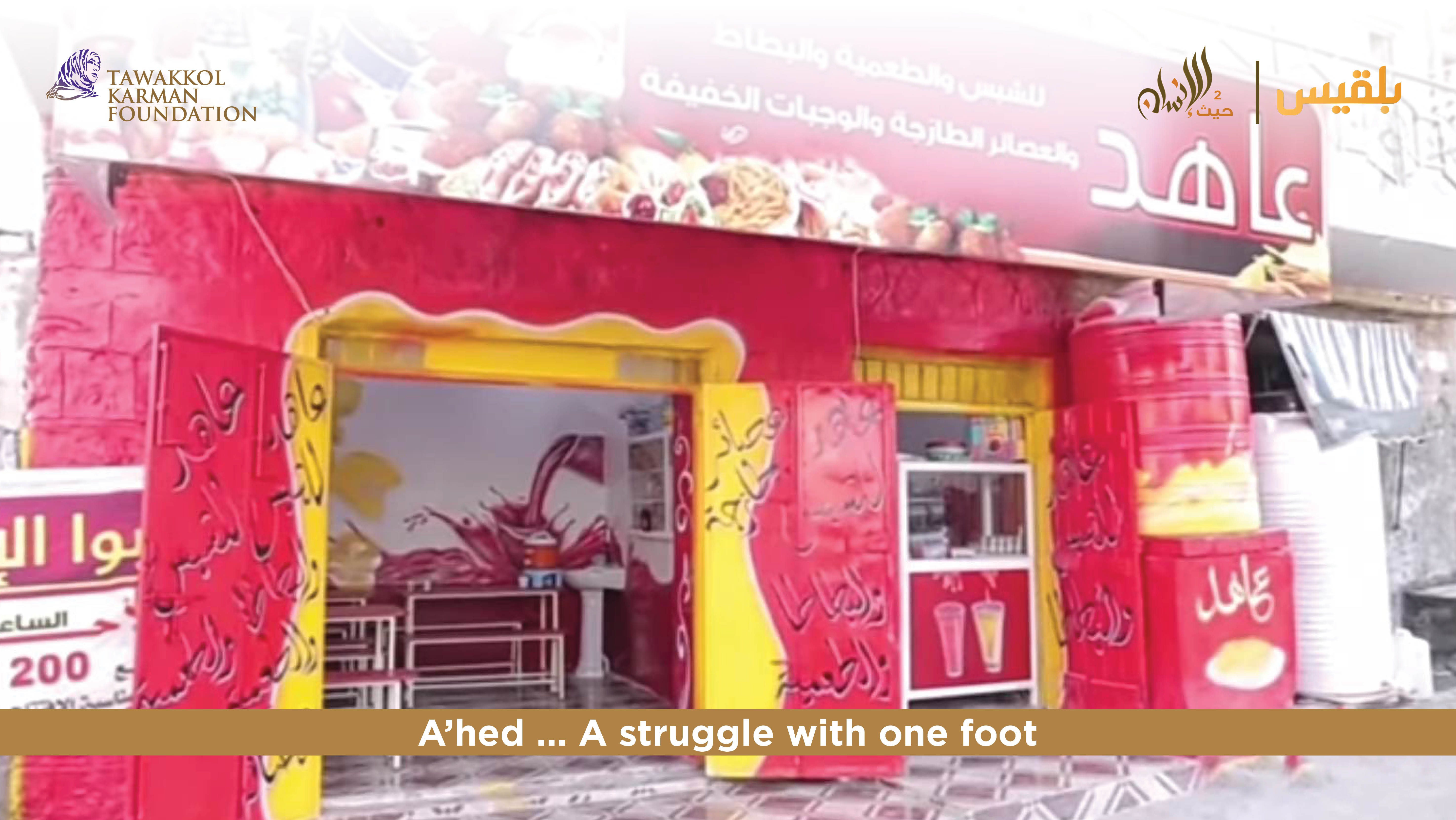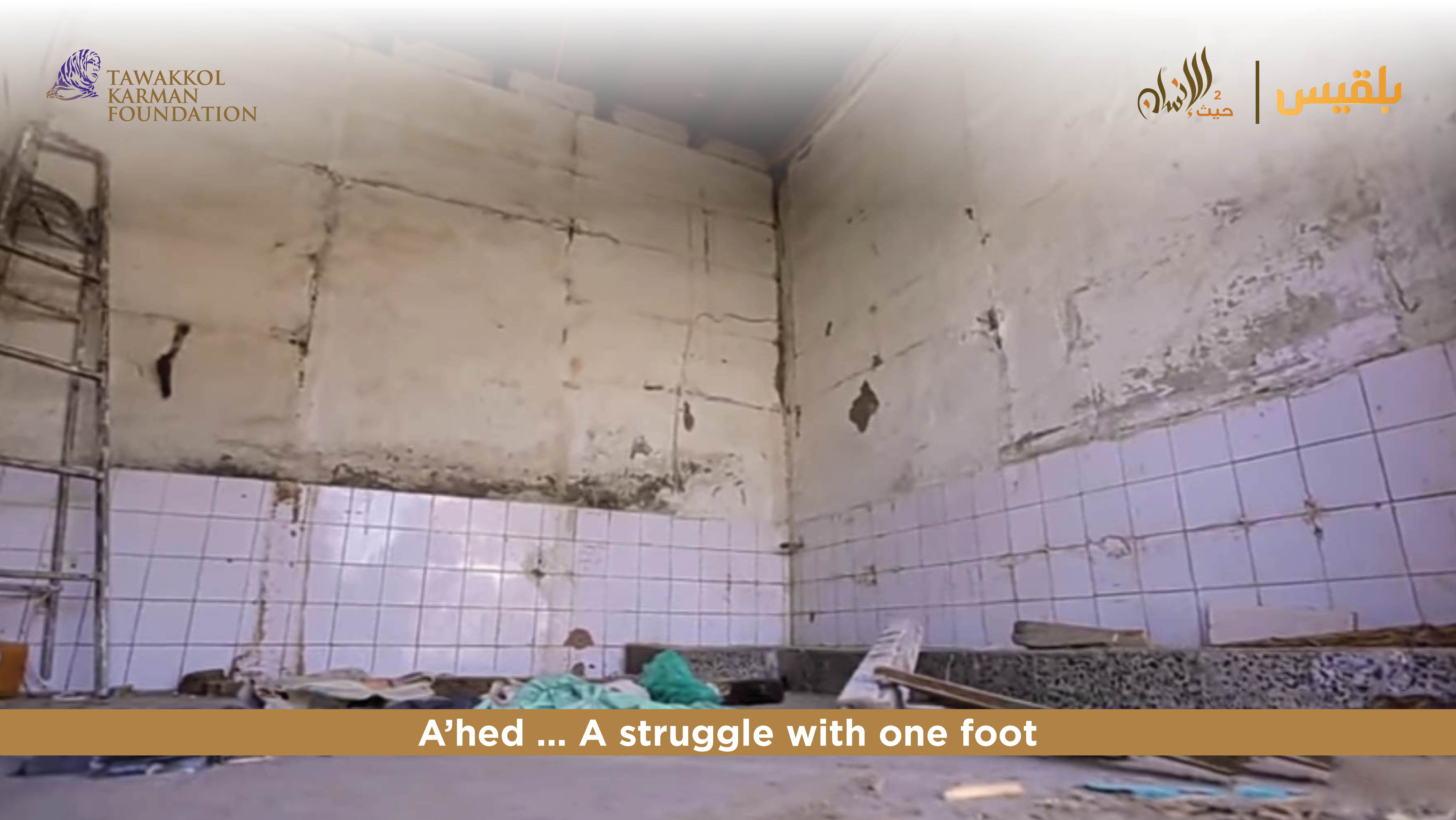 Tawakkol Karman Foundation, through the program "Haith Al-Insan", helped A'hid and built a small enterprise to meet his needs.
The small enterprise included a shop for snacks and selling chips and fresh juices, and was provided with foodstuffs, equipment, chairs, tables, and all the requirements for the shop.
The cafeteria is part of Tawakkol Karman Foundation development program activities "Haith Al-Insan", shown on Belqees channel during Ramadan.