Tawakkol Karman Foundation has supported a family in Socotra with an income-generating project that helps them face the burdens of life on the remote island, which has been absent from state development projects for decades and lacks the most basic development elements.
Salma Muhammad Saad is from Socotra Island, and she knows nothing but the island on which she was born, unlike many people. Salma has a look of hope, expressing her satisfaction with the meager income she makes, despite the hardship of living.
Salma works in selling primitive natural products such as the Dragon Tree of Socotra, and other products of Socotra trees and powders used in the past in first aid for wounds and cosmetics, and spices. Salma supports a family of 9 children, the eldest of whom is in university, and the rest are still in school.
Tawakkol Karman Foundation reached Socotra Island and found Salma working in a small stall of no more than one meter for half a day permanently, and decided to provide funding that meets her needs and is commensurate with her capabilities.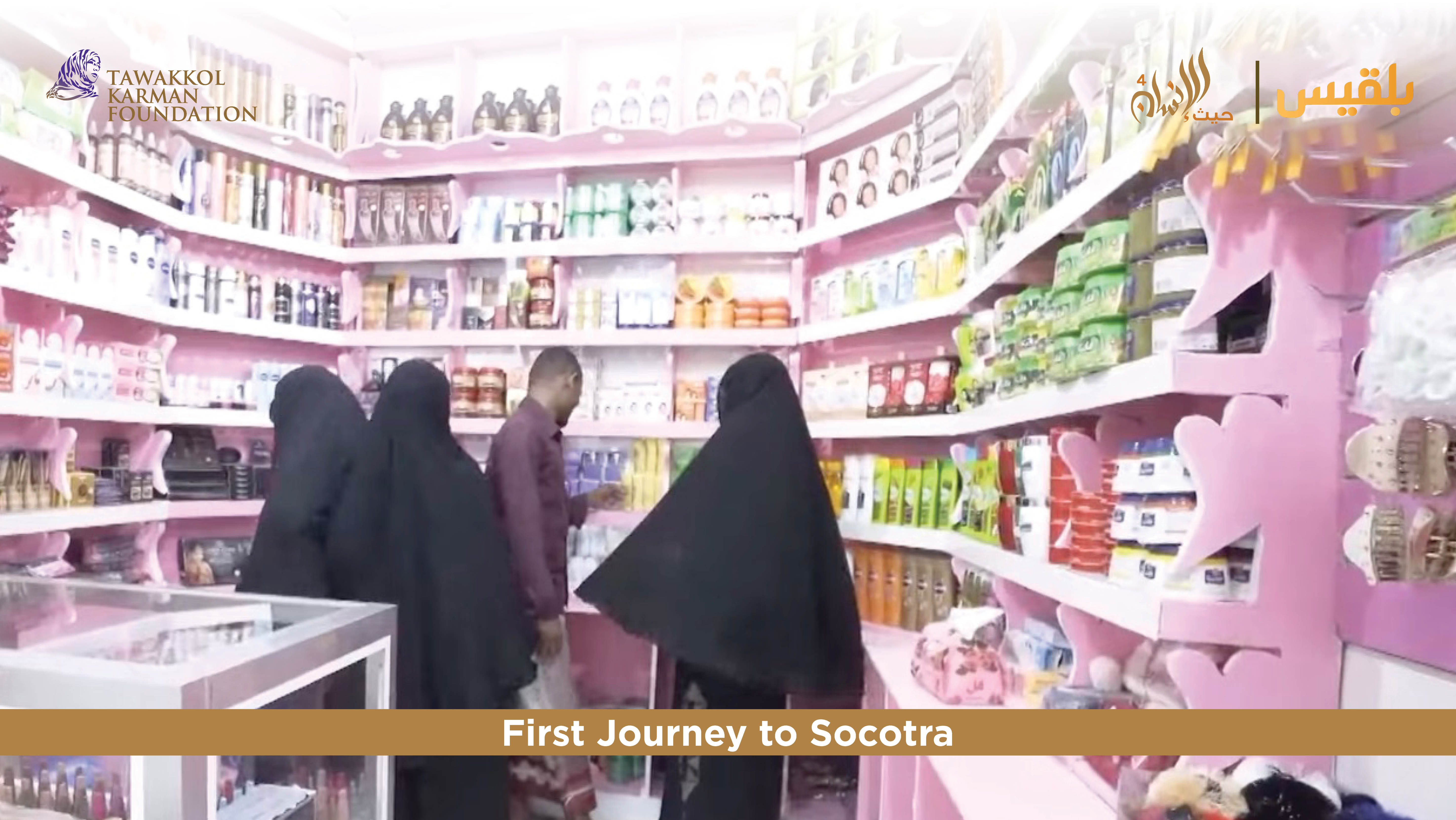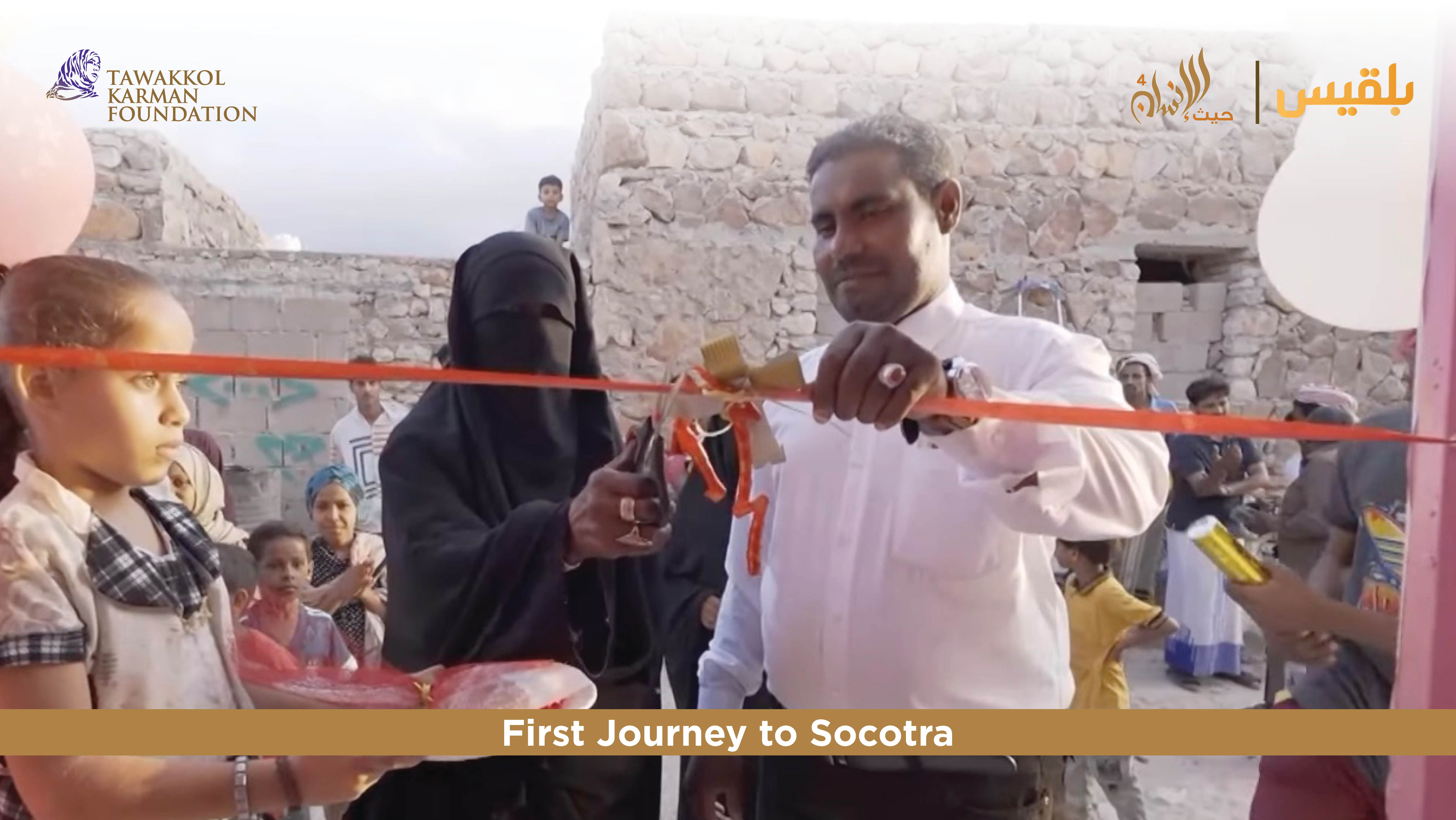 Salma says that she has the ability and will to work, and she has the skill of selling and experience in beauty products, so Tawakkol Karman Foundation decided to help her by setting up a store for accessories, perfumes, and cosmetics.
Salma described her new income project as a dream come true, through which she can provide for the needs and requirements of her family.
This project is part of the projects implemented by Tawakkol Karman Foundation through "Haith Al-Insan" program, which is presented on Belqees Channel during Ramadan.