Articles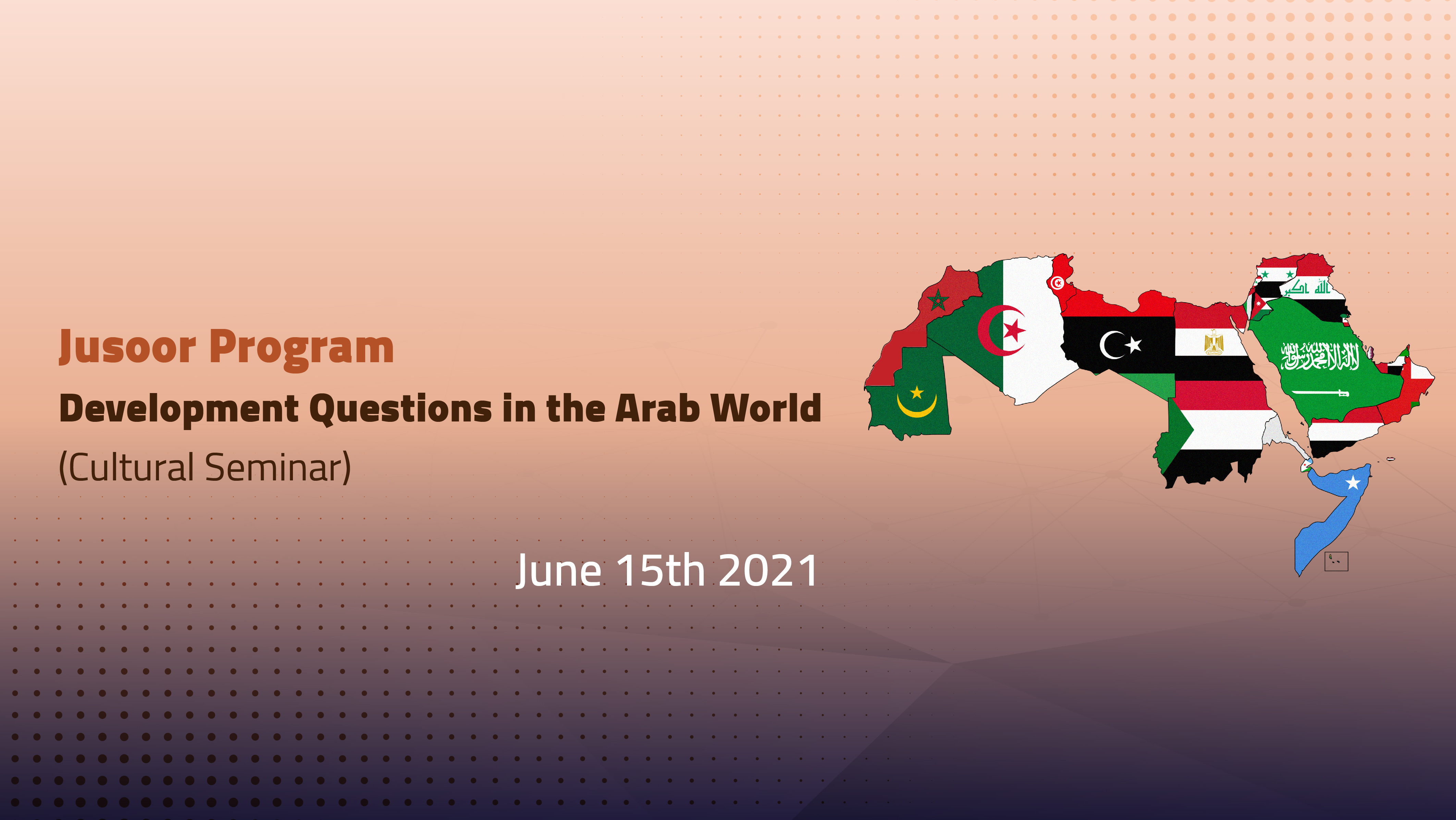 TKF Holds Seminar: "Questions of Development in The Arab World"
Intercultural Dialogue | June 2021
Making peace in the Arab world is elusive without implementing the basic premises of Justice not just as a virtue but as a mechanism for the equitable distribution of wealth. Establishing peace in the Arab region is hard in the absence of democratic regimes, freedom, equality, and the presence of cultural, sectarian, and intellectual pluralism.
The main problems in the Arab region remain unsolved without implementing measures that transcend these problems, in the form of development proposals that open a discussion on the Arab geopolitical vision with a forward-looking approach to the development models that assist activists and allow the Arab population to move towards a peaceful future.
To contribute to the democratization of the Arab awareness of the key issues and problems afflicting the region, TKF organized a virtual cultural symposium entitled 'Questions of Development in the Arab World,' where a group of intellectuals and thinkers of the Arab region participated: Dr. Hassan Ored, a Moroccan writer and thinker, Dr. Jassem Sultan, thinker founder of the Renaissance Project, and Dr. Mustafa Al-Mrabet, head of the Maghreb Center for Studies.
The symposium was held around two main axes: The roots of the development crisis in the Arab world and the current predicament. And a vision to exit the ongoing crisis, and move toward a better future. The symposium included questions, discussions, and interventions on the Obstacles that hinder the development in the Arab region and ways to overcome them. Moreover, participants discussed the importance of building a strategic awareness that works on dismantling the crisis that the region is going through and enabling people to cross into a better future.
Watch: https://youtu.be/qNC4CtQOgyk