Articles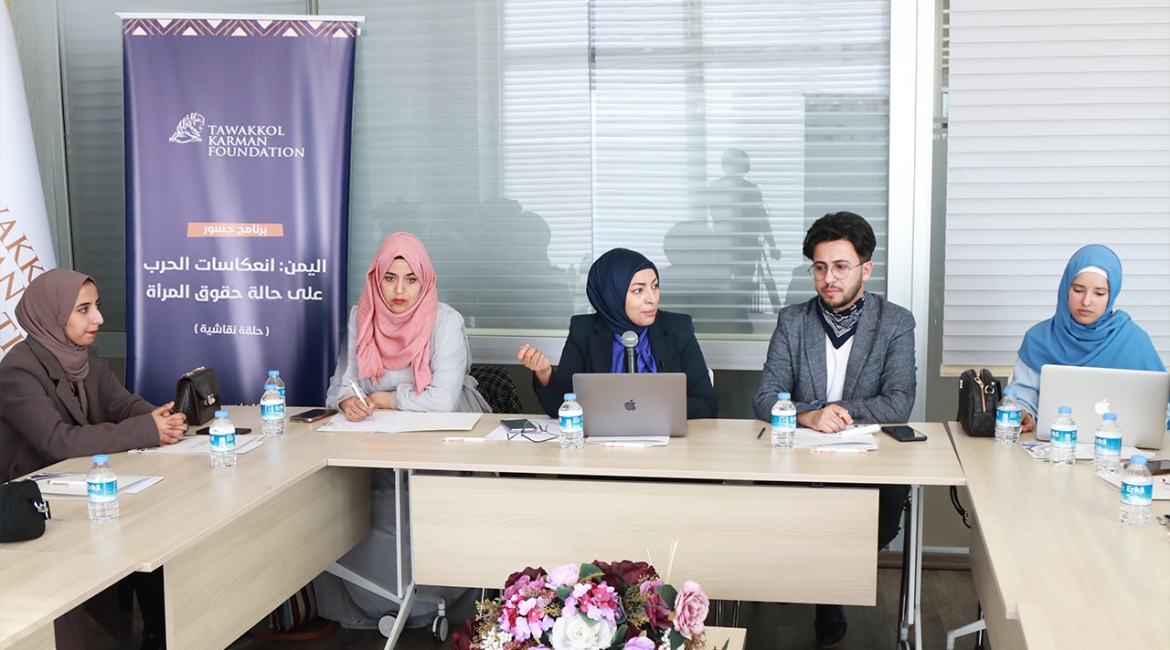 Tawakkol Karman Foundation holds panel discussion on war's impact on women's rights in Yemen
On Friday, March 10th, 2023, Tawakkol Karman Foundation organized a panel discussion titled "Yemen: The Impact of War on Women's Rights" as part of its "Jusoor" program, which was attended by numerous rights and freedoms advocates and researchers at the foundation's headquarters in Istanbul.
The discussion covered several key topics, including an overview of the state of women's rights before the war, the effects of the war on women's rights, an assessment of the role of women's organizations and elites during wartime, and post-war women's rights: aspirations and expectations.
The panel discussion, which is the first event under "Jusoor" program this year, was enriched with many interventions and discussions in the field of promoting women's rights and empowering them in all aspects of life.
It is noteworthy that the upcoming days will see a series of events as part of "Jusoor" program, which aims to promote positive interactions and facilitate discussions on contemporary Arab and global issues, fostering stronger connections between cultures, countries, and societies. Through this program, Tawakkol Karman Foundation seeks to break down negative stereotypes and bring people closer together, creating a platform for meaningful dialogue and engagement.