Articles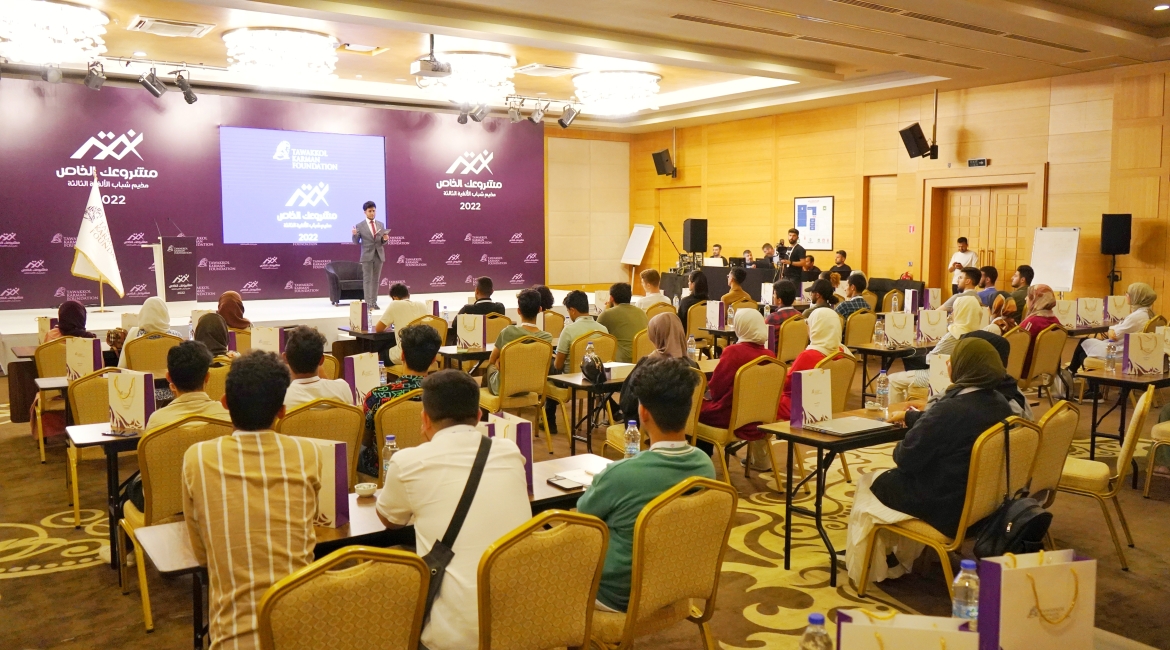 Tawakkol Karman Foundation launches the first summer camp for youth in Bolu, Turkey
Today, Monday, August 22, 2022, Tawakkol Karaman Foundation launched the activities of the first summer camp under the title " You Are Your Own Project... The Third Millennium Youth Camp", to contribute to empowering young people to achieve the sustainable development goals, in the Turkish city of Bolu.
The 5-days camp will continue until August 26th, and is the first of its kind. The camp will target 50 young men and women between 18-25 years old from Yemen and various Arab countries, especially those suffering from political instability.
The youth camp aims to empower participants by providing them with the skills of creating private enterprises, dealing with social media, establishing dialogue and negotiations, besides learning digital marketing mechanisms, how to reach the largest possible audience, and the use of art in promoting private enterprises, as well as providing them with skills and knowledge that help them face life pressures.
The camp's training program includes many training courses and interactive sessions on several topics, including; enterprises creation, social media and digital marketing, dialogue and negotiation skills, vital energy and life skills, a presentation of inspirational personal experiences, as well as many cultural and artistic nights, and various dialogue sessions presented during the camp days by specialized trainers; Nizar Al-Herbawi, Abdul Rahman Al Jamous, Rima Bajaber, Misk Al Junaid, Abdul Ghani Al Maori, Ibtisam Jamal, Jamal Al Maliki, Bassam Shehadat, and Essam Al Qaisi.
At the end of the camp, participants will present the projects that they have worked on throughout the camp, and those with the best three projects will be honored by the Tawakkol Karaman Foundation.