Articles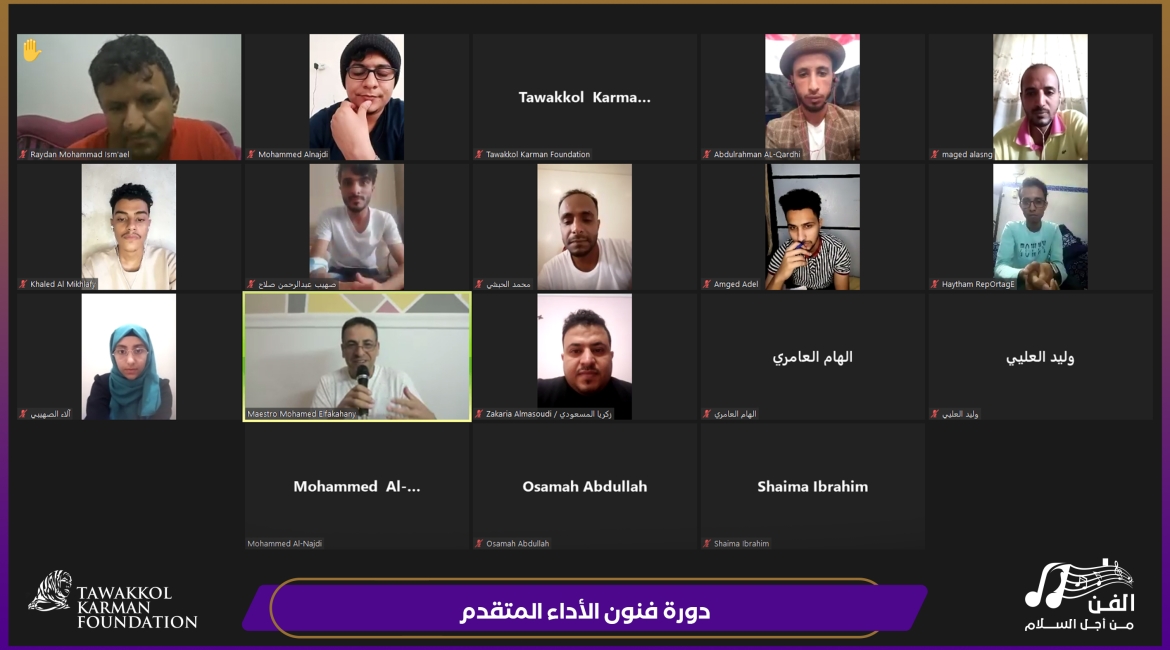 37 Participants Start Advanced Art Course under "Art for Peace" Program
Peacebuilding | October 2021
On Monday, thirty-seven participants started an advanced art performing course within the 'Art for Peace' program implemented by Tawakkol Karman Foundation (TKF). Participants will be trained by specialists from various countries, in music and singing. Moreover, participants will receive practical knowledge and training in performing and identifying audio, lyrics, melody, harmony, and distances.
Participants will also receive training on the famous Sub-Maqams such as Al-Shura, Susnak, Al-Bantankar, Al-Hazam, Al-Ashab, Al-Nayrouz, Al-Zangran, and Al-Shawq Afza maqams. Adding to it is the explanation of the lyrical forms; such as the muwashshah, its role, the poem, the Mawal, and improvisational performance. The training will also include a practical and professional performance on the stage. When the course is over, ten trainees will be selected to sing a number of traditional Yemeni songs in the operetta titled 'Peace', and this will be the final activity of the Peace program.
It is noteworthy that the participants were divided into two groups, and that they received previous intensive training courses on art performance and arts education for a period of four weeks, amounting to 60 training hours.