Tawakkol Karman Foundation has established a physical therapy center in Al-Jouf Governorate, which lacks many services, including a specialize center in physical therapy for the disabled.
The Foundation faced serious difficulties in preparing the center compared to other projects and activities that it implemented.
The Foundation purchase the equipment and managed to transport them with great difficulty from Sana'a through the governorates of Dhamar, Al-Bayda, and Marib, and from there to Al-Jouf.
Doctor Abdulaziz Al-Saidi said that the rate of disability is high among the children of Al-Jouf Governorate, due to consanguineous marriage and poor health care.
Despite these difficulties, the Foundation established Al-Majd Center for Physical Therapy targeting children with disabilities for early intervention to rehabilitate them physically.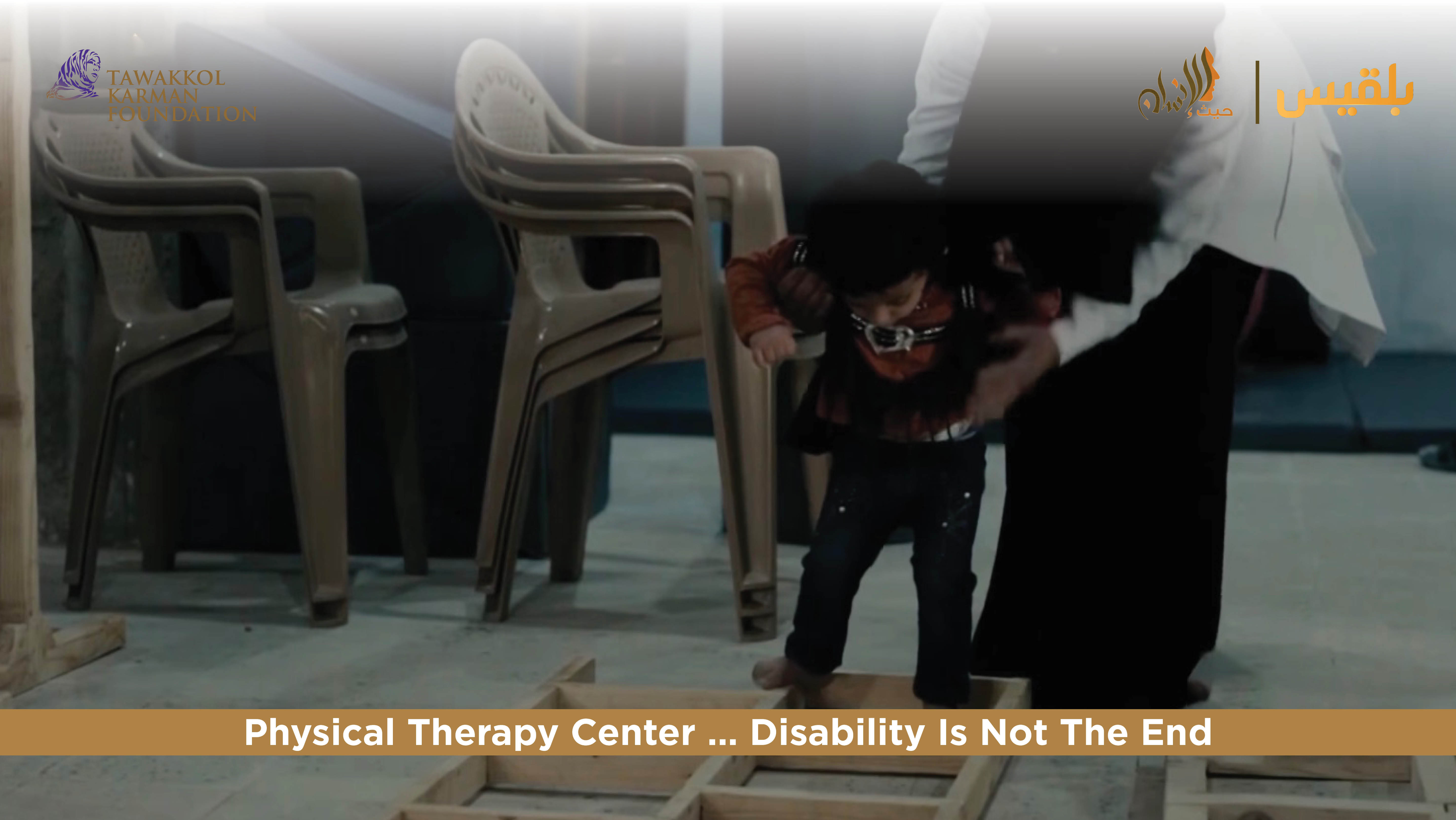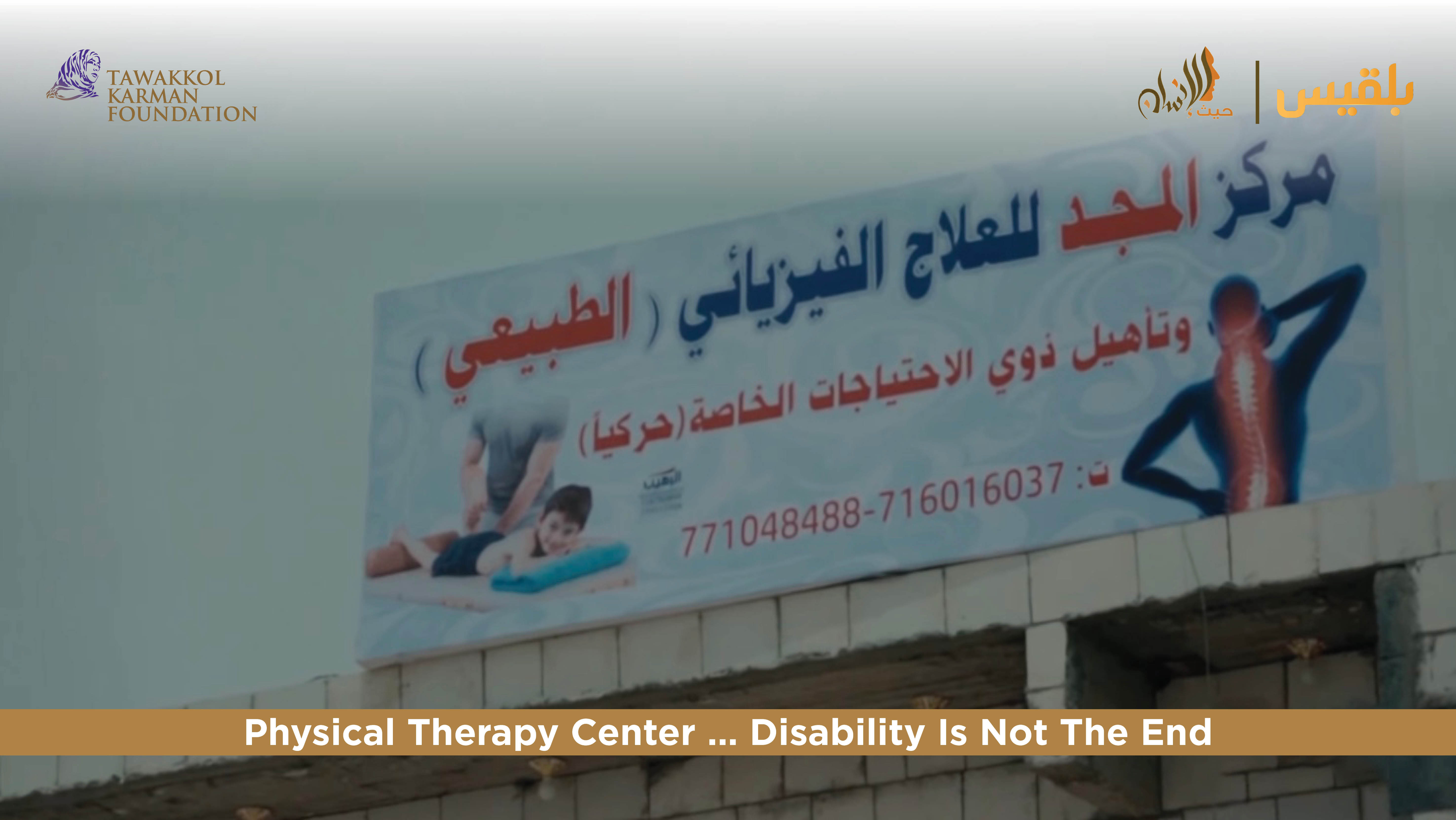 Al-Saidi said that Al-Jouf was in dire need of such equipment and centers to provide service to disabled children as well as war-wounded.
Another doctor at the center said that one of the disabled children became able to speak and move on the wall after attending physical therapy sessions.
Om Ali credited the improvement of her disabled child to the treatment sessions he received at the center.
The physical therapy center project in Al-Jouf governorate is part of Tawakkol Karman Foundation's developmental program "Haith Al-Insan," which is presented by Belqees channel during the month of Ramadan.