Articles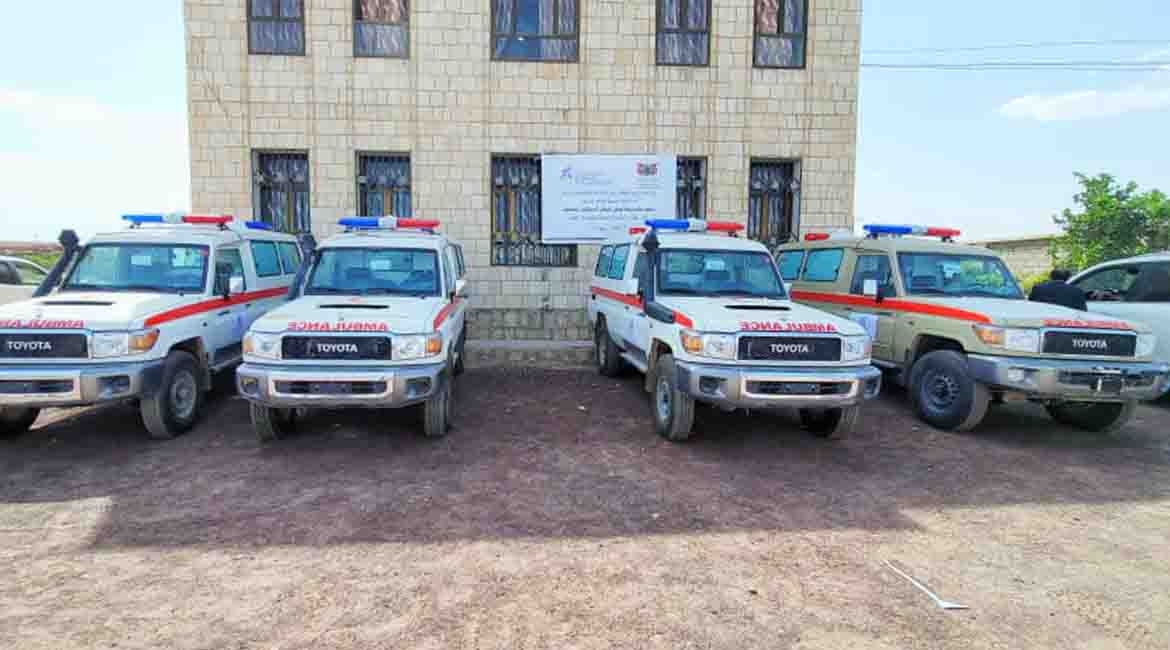 Tawakkol Karman Foundation Delivered Four Ambulances to Marib (Marib, Yemen)
On May 11, 2021, the Marib Provincial Health Office received four ambulances equipped with an intensive care unit with the latest specifications and a total cost of 280 thousand US dollars as a grant from Tawakkol Karman Foundation.

In his speech, the Minister of Health Dr. Qasem Buaibeh said that the grant represents a generous initiative, especially during a sensitive period in Marib province because of the armed conflicts and worsening crises. He called on institutions and organizations to follow the example of Tawakkol Karman Foundation.
Dr. Abdul Aziz Al Shadadi, the director of the Marib Provincial Health Office, said that ambulances equipped with intensive care unit will serve as a tributary of the health system and raise the level of performance and services of the health sector in the province.

Misk Al-Junaid, Executive Director of Tawakkol Karman Foundation, also indicated that this health relief initiative of the Foundation is the second-largest of its kind in Yemen this year.
After providing four state-of-the-art ambulances to the Health Office in Taiz, four more ambulances are delivered to the health office in Marib.

Al-Junaid added that Tawakkol Karman Foundation is keen to support Yemen's health and education system, recognizing the extent of infrastructure damage as a result of the war and that the Foundation will continue to play its role towards Yemen and Yemenis under the difficult circumstances the country is going through.