Articles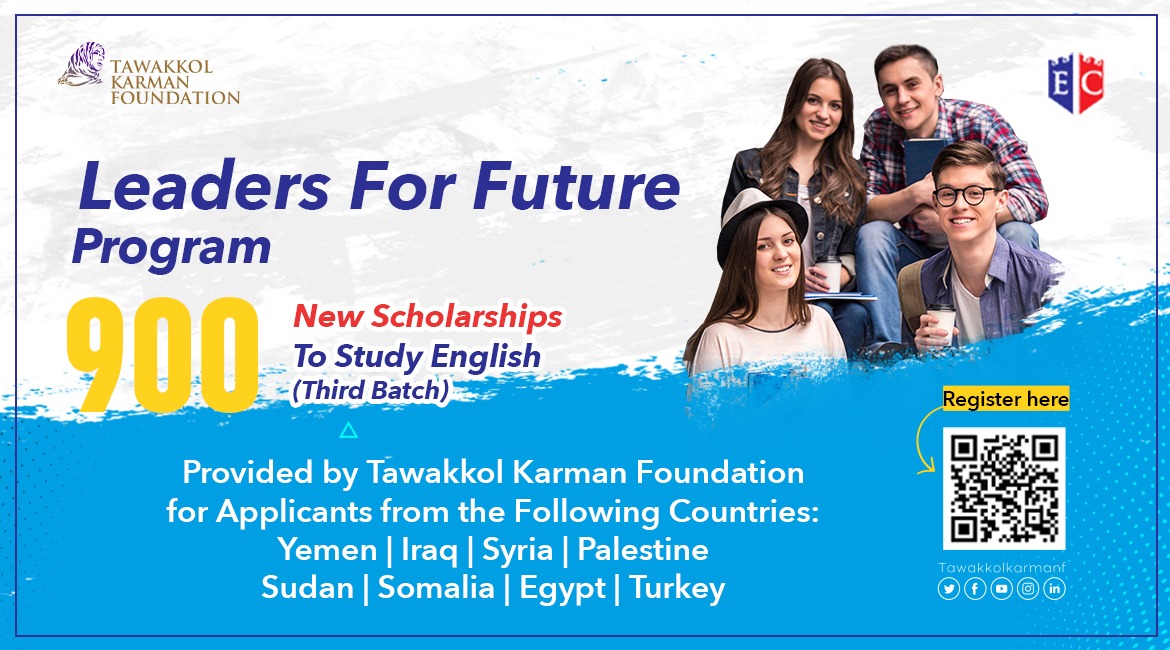 963 Students Receive Intensive English language Scholarship in its 3rd Batch
TKF awarded 963 grants for the 3rd batch of the Intensive English Diploma to students from eight nationalities. Following the success of more than 1,500 young people in the first and second batches of the Intensive English Diploma, TKF announces its 3rd batch through its program Leaders for the Future and in cooperation with the English Castle Institute.
The number of applicants reached 4587 young people from Yemen, Iraq, Syria, Palestine, Sudan, Somalia, Egypt, and Turkey. At first, the foundation planned and announced to accept 300 students for the third batch, however, given a large number of applicants, TKF increased the number of accepted applicants to 963.
In the near future, TKF will synchronize the Leaders for the Future program with another one that aims to give course and diplomas that prepare and qualifies young people for the labor market, and a specific diploma in 'Democracy and Peacebuilding'.