Articles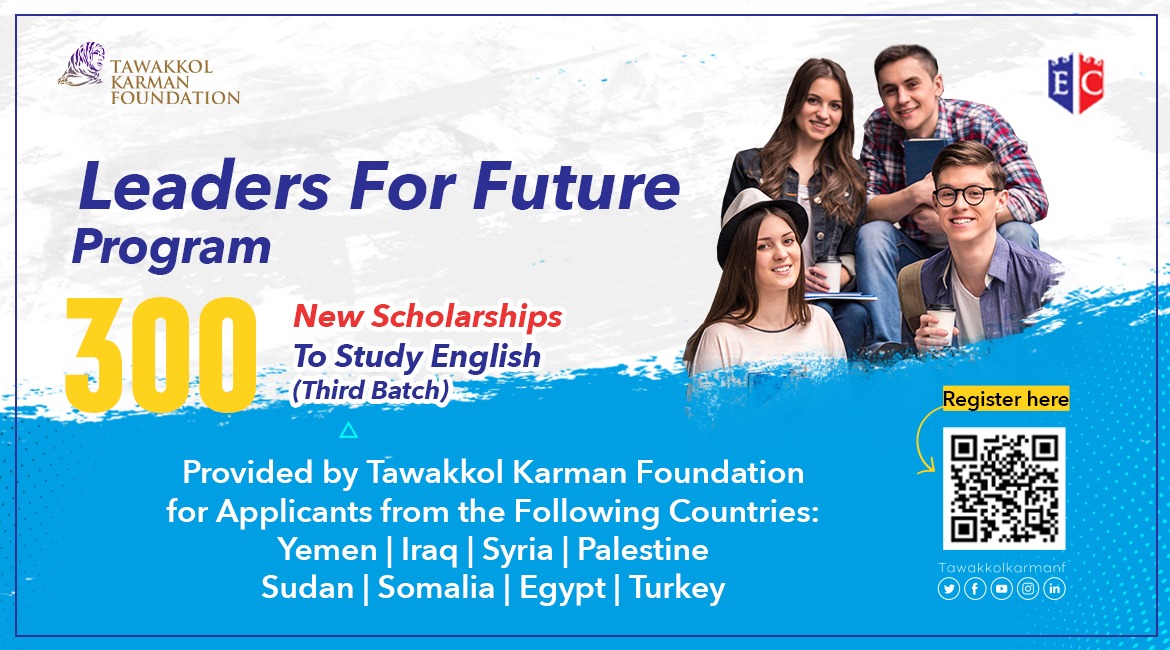 TKF launches the Third Batch of the Intensive English Scholarship
Fluency in English is a prerequisite for joining universities and the job market as it plays a crucial role in the financial and business system. Today, English links the local labor markets to regional and global labor markets. The need of companies for employees who speak English increases every day in order to communicate with their customers and partners around the world.
Transition from college to the job market can be challenging for new graduates, given the skill requirements and the competition in the business sector. Students are in need of an extensive qualification program in languages and other skills needed in universities and the labor market.
The largest sector of youth lacks opportunities that teach them the skills and qualifications; especially, in the Arab region, where some countries are witnessing a state of conflict and instability, in addition to poverty and other problems, which make young people more in need of development interventions than others.
In response to these needs of young people, TKF launched the third batch of the English language scholarship, which falls under the Leaders for the Future program. The program comes months after the Foundation launched the first and second batches of the scholarship, which targeted more than 1,500 young men and women. The Foundation organizes the third batch to include 300 young men and women from Yemen, Iraq, Syria, Palestine, Sudan, Somalia, Egypt, and Turkey.
The scholarship will help students pass the TOEFL exam, the requirement for top universities with the intensive diploma for studying English in cooperation with the English Castle Institute. In conjunction with training mission, TKF will hold specialized training courses to prepare students to meet labor market requirements and organize activities related to dialogue and peacebuilding. The program will be fully online.