Articles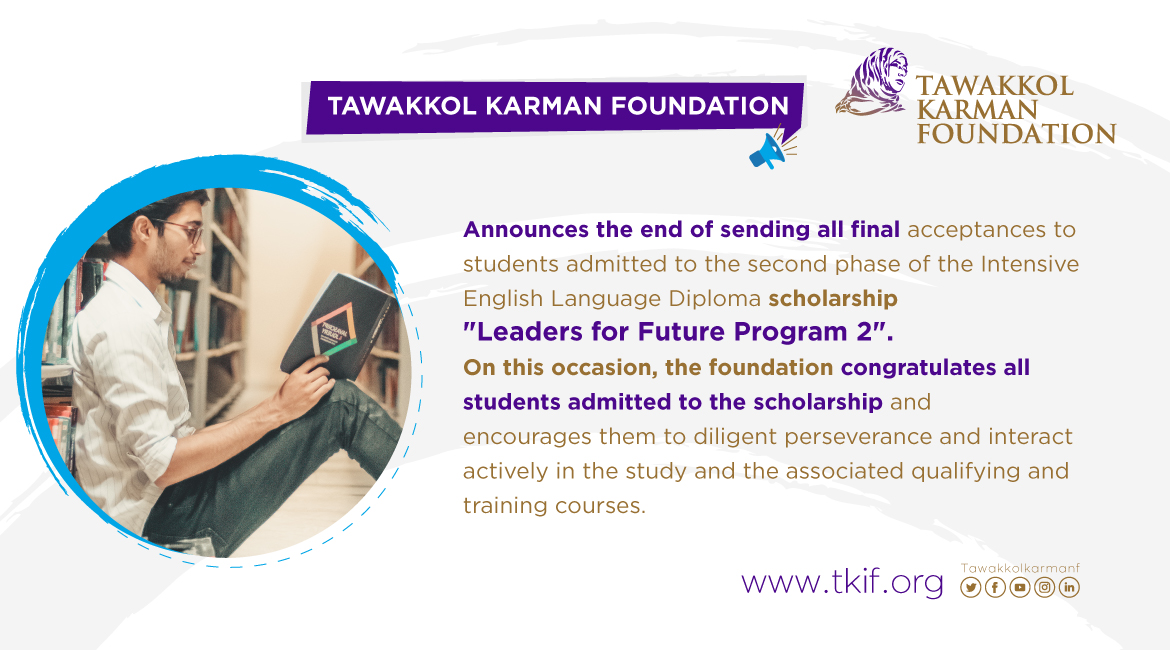 Application Deadline for English Language Scholarship (Second Phase)
The selection process for the second phase of Scholarships for the intensive English Language program under the Leaders for the Future is finalized. TKF has sent acceptance letters to the students granted the scholarship to enroll for the intensive English Language diploma.
The Foundation congratulates the accepted students for meeting the scholarship requirement. Moreover, it expects them to be diligent learners and maintain effective interaction in the language and training courses.
On the other hand, the Foundation encourages candidates who did not get accepted in the second phase to apply again for the coming scholarships and programs that TKF will announce in the near future.