Articles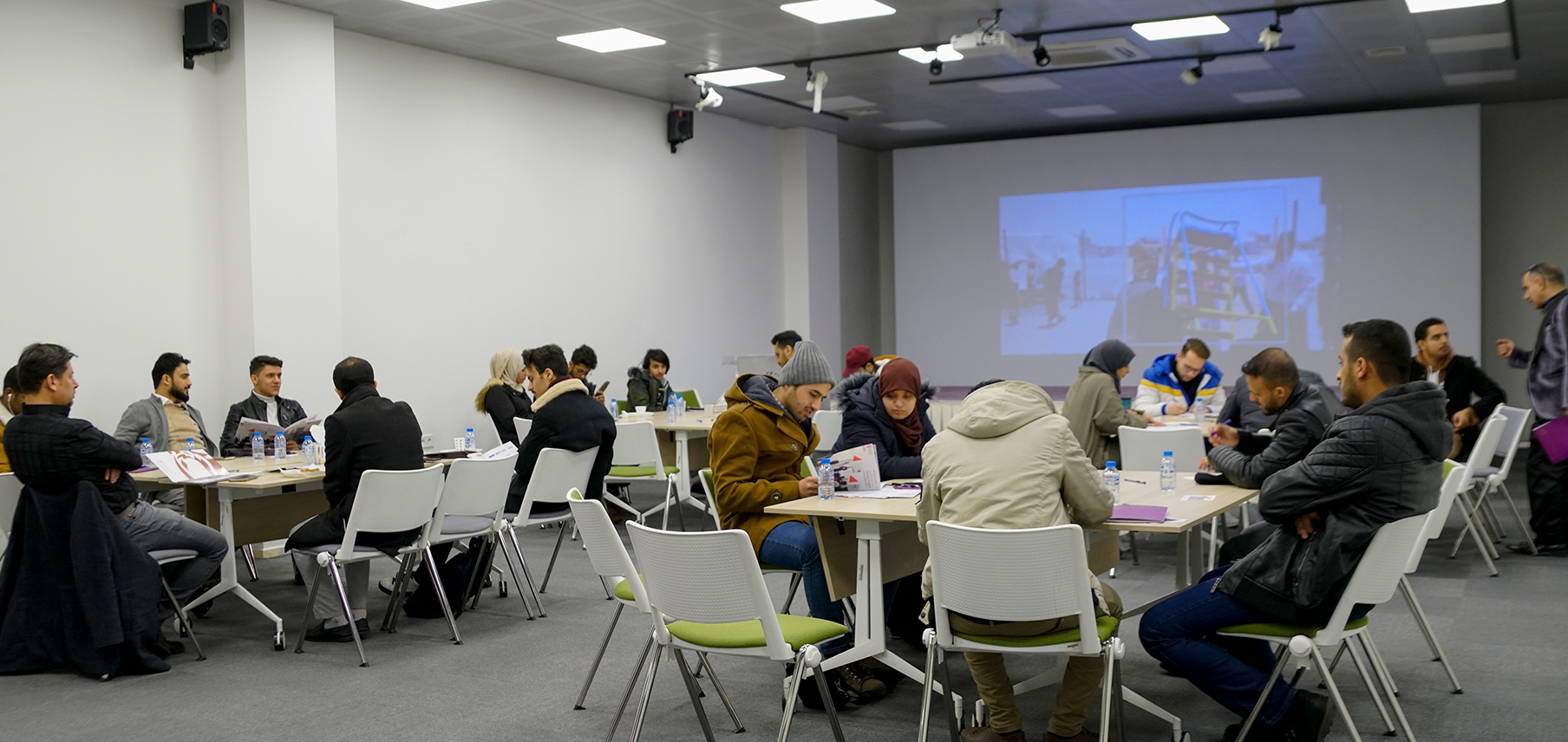 English scholarship, interviews ended
Yemeni Youth found themselves outside the schools and universities as the war wracked the country for five years. The war exacerbated many problems for Yemeni Youth who have been facing them for decades, and it limited Youth choices which made them live in a state of self-dissipation and deterioration and collapsed their dreams and ambitions. The war forced many of them to leave their educational aspirations as it brought the country back decades ago.
Amid a deteriorating situation in Yemen, a small number of young people had the chance to migrate outside the country; however, they face a problem with rehabilitation as they lack important skills; therefore, TKF launched the 'Leaders for the Future' program to fill the gap between the skills they have obtained from compulsory education and the skills needed in the labor market.
Leaders for the Future program aspires to qualify and develop young people with the skills needed to meet the admission conditions for the best universities by preparing them for the TOEFL examination through the intensive English diploma in cooperation with English Castle Institute. Moreover, it offers intensive training courses in demand in the labor market, such as academic and linguistic skills needed for university enrollment and job markets, and relate to dialogue and Peacebuilding.
TKF announced the end of personal interviews with 200 applicants who applied for the English language scholarship; under the Leaders for the Future program. The number of applicants who met the scholarship's requirements was 280 of the 355.
The foundation will announce the names of accepted candidates who will receive the English Language Scholarship later. English courses will take place in Istanbul. Students who complete fourteen months-long courses, and attend four hours per day, five days a week, and they will receive the English Diploma. In the near future, TKF intends to expand its program to include the youth sector in several Arab countries.