Articles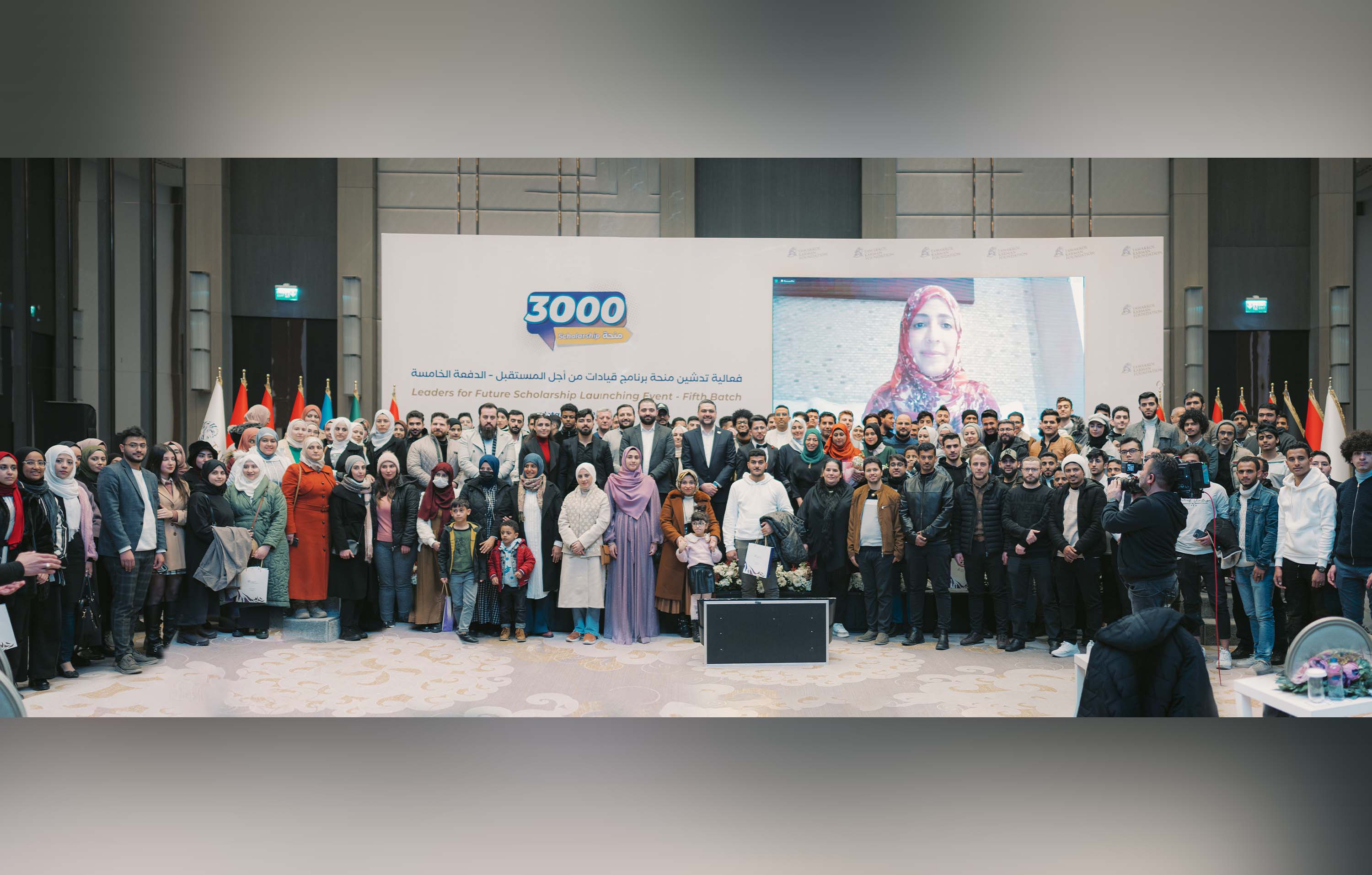 Tawakkol Karman Foundation hosts launching event for fifth batch of 'Leaders for Future' scholarship
On Saturday, January 28, 2023, Tawakkol Karman Foundation hosted the launching event of 'Leaders for Future' Scholarship in its fifth batch. Out of 21,000 applicants, 3,000 young men and women from 13 different nationalities were accepted for the grant.
During her speech, Tawakkol Karman, the Chairman of the Board of Directors and Nobel Peace Prize laureate, emphasized the importance of studying hard, participating in the accompanying activities, and taking advantage of the various opportunities provided by the program. She encouraged attendees to be positive and honest with themselves and their communities, reminding them that they have the power to change the reality they live in if they adhere to the values of truthfulness, integrity, and solidarity, and arm themselves with knowledge.
Ms. Misk Al-Junaid, the executive director of Tawakkol Karman Foundation, spoke about the foundation's objectives and programs in the fields of development and education, highlighting the importance of education for the advancement of societies. She explained that the 'Leaders for Future' program aims to qualify young people and provide them with the skills and knowledge necessary to obtain educational opportunities in universities or the labor market, through three different tracks: Diploma in English Language, Diploma in Skills Required by the Labor Market, and Democracy and Peacebuilding. Al-Junaid also announced that the program would give a prize for the owner of the best success story, and the details and terms of the award would be published later.
During the event, a film entitled 'The Foundation's Story' was presented, showcasing the five-year process of hard work in Tawakkol Karman Foundation since its establishment. Additionally, a woman named Aziza Kasem was exceptionally accepted into the fifth batch of the program with a certificate of literacy.
Overall, the event was a great success, and attendees were encouraged to take advantage of the opportunity to learn, grow, and develop their skills, ultimately making a positive impact on their communities and the world at large."