Tawakkol Karman Foundation has built three additional classrooms at Nisab School for Girls in Shabwa Governorate.
Nisab School was established in 2004 and included classrooms to accommodate a small number of female students, but today it could not accommodate the increasing number of female students.
Fatima Bilal, the principal of Nisab School for Girls, says that the enrollment rate for girls has increased compared to previous years. Currently, all parents want their daughters to study.
Rahiya al-Faqih, a student at the school, says there are not enough classrooms. We have to study in the schoolyard and sit on the ground.
According to Fatima, 700 students are enrolled in the school. We do not have enough classrooms to accommodate all the students. We have to turn the schoolyard into a classroom, and this affects their ability to comprehend the lessons.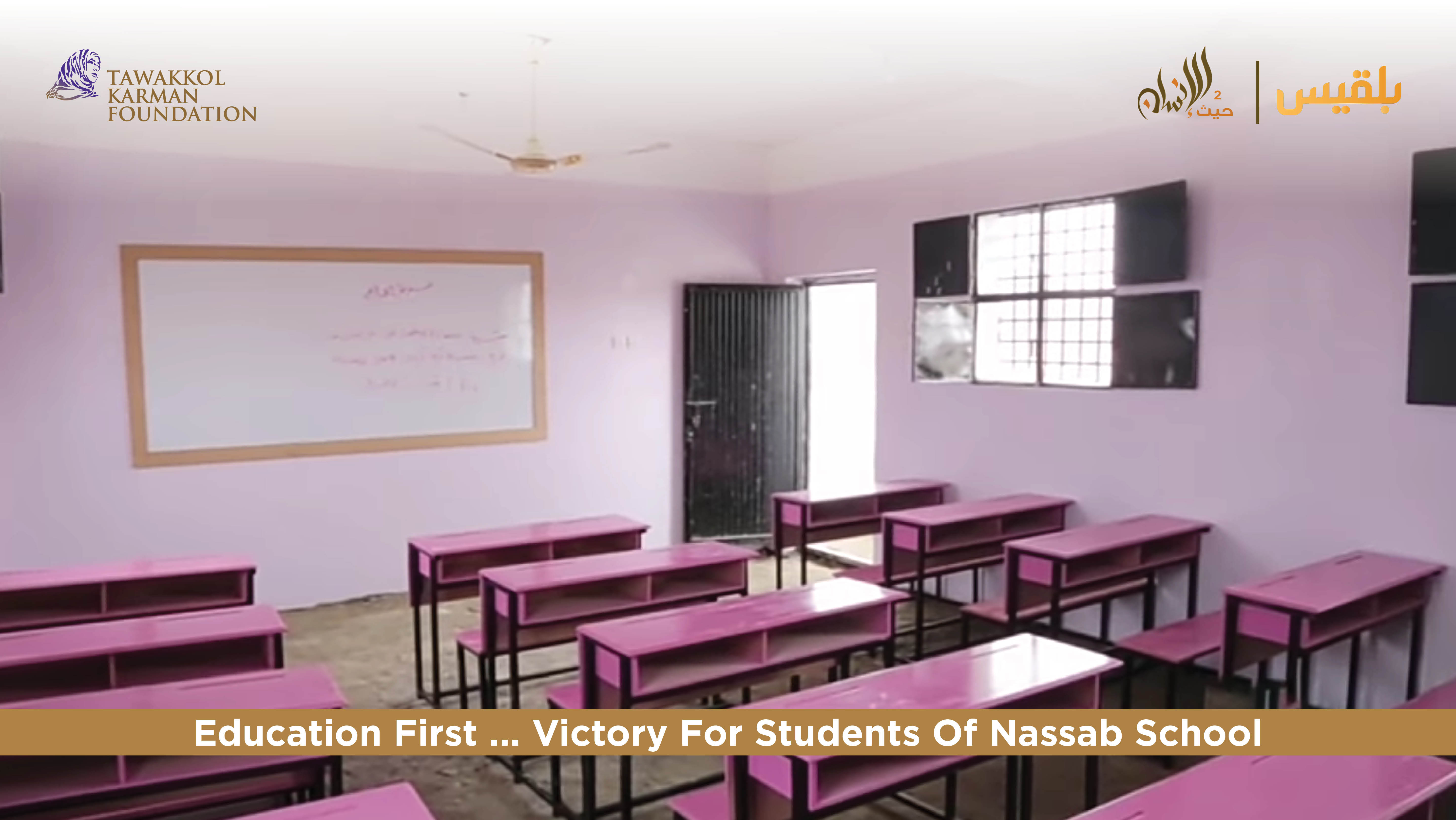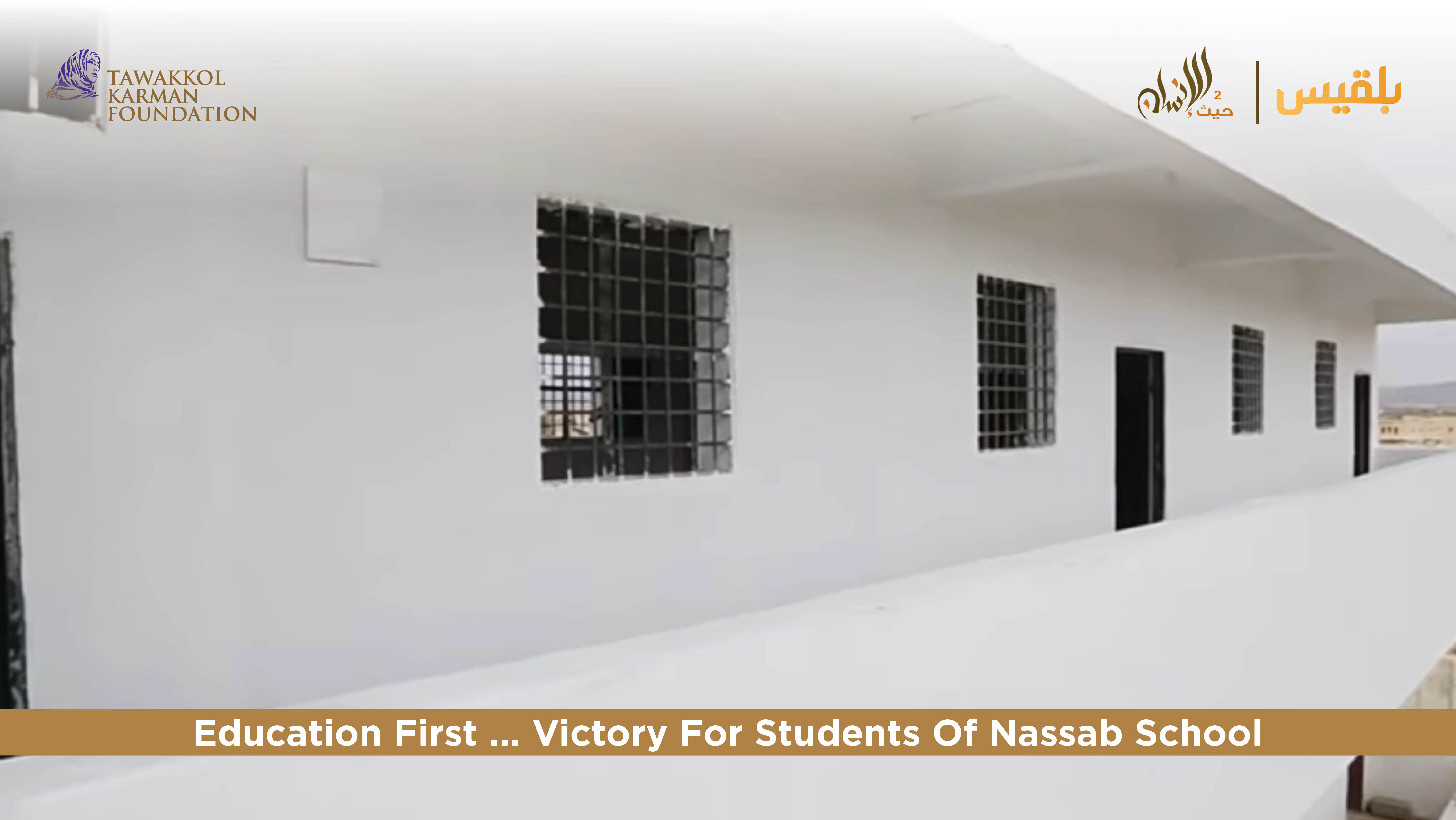 Tawakkol Karman Foundation, through Haith Al-Insan, build three additional classrooms and provided chairs, tables, and blackboards.
Building the additional classrooms for Nissab School for Girls is part Tawakkul Karman Foundation development program "Haith Al-Insan", shown on Belqees channel during Ramadan.