Education is not only a human right but rather a societal duty towards our children to live a decent childhood and participate in building their communities and countries. Acknowledging the importance of education in building the personality of the individual to play an active and positive role in society, Tawakkol Karman Foundation has rehabilitated and renovated Al-Khansa School in the Sala district in Taiz.
Although Al-Khansa School is on the frontline, the students did not stop attending their school, despite the lack of safety, as students, they have risked their lives for the sake of education in a school that was a battlefield and confrontations may erupt any time.
Zain al-Abidin Ali, one of the students, said that they go to study there and are afraid of sniper bullets that may intercept their way. They also feel more fear in the classroom than at home, describing their situation and their colleagues as they are studying in the remains of a school and that its restoration may make them feel that they are studying in a real school, and may remove some of their fear of the snipers.
According to the principal of Al-Khansa School, Howaida Muhammad, 411 male and female students are studying there from the first to the ninth grade, and the school administration was unable to benefit from the destroyed facilities due to the damage caused by the war, noting that they had to close the windows of the classrooms with plastic bags and cardboard papers, and some with stones.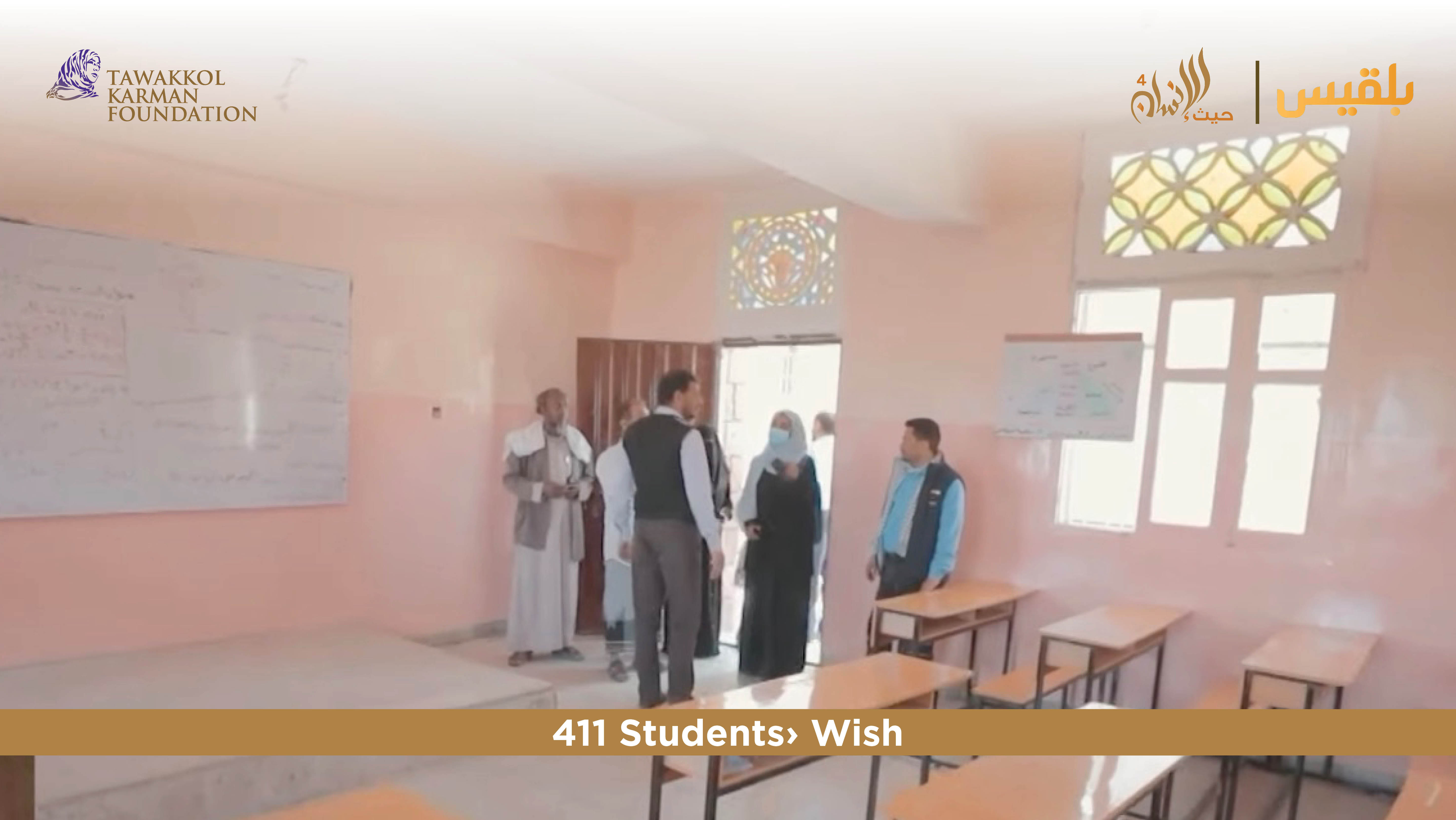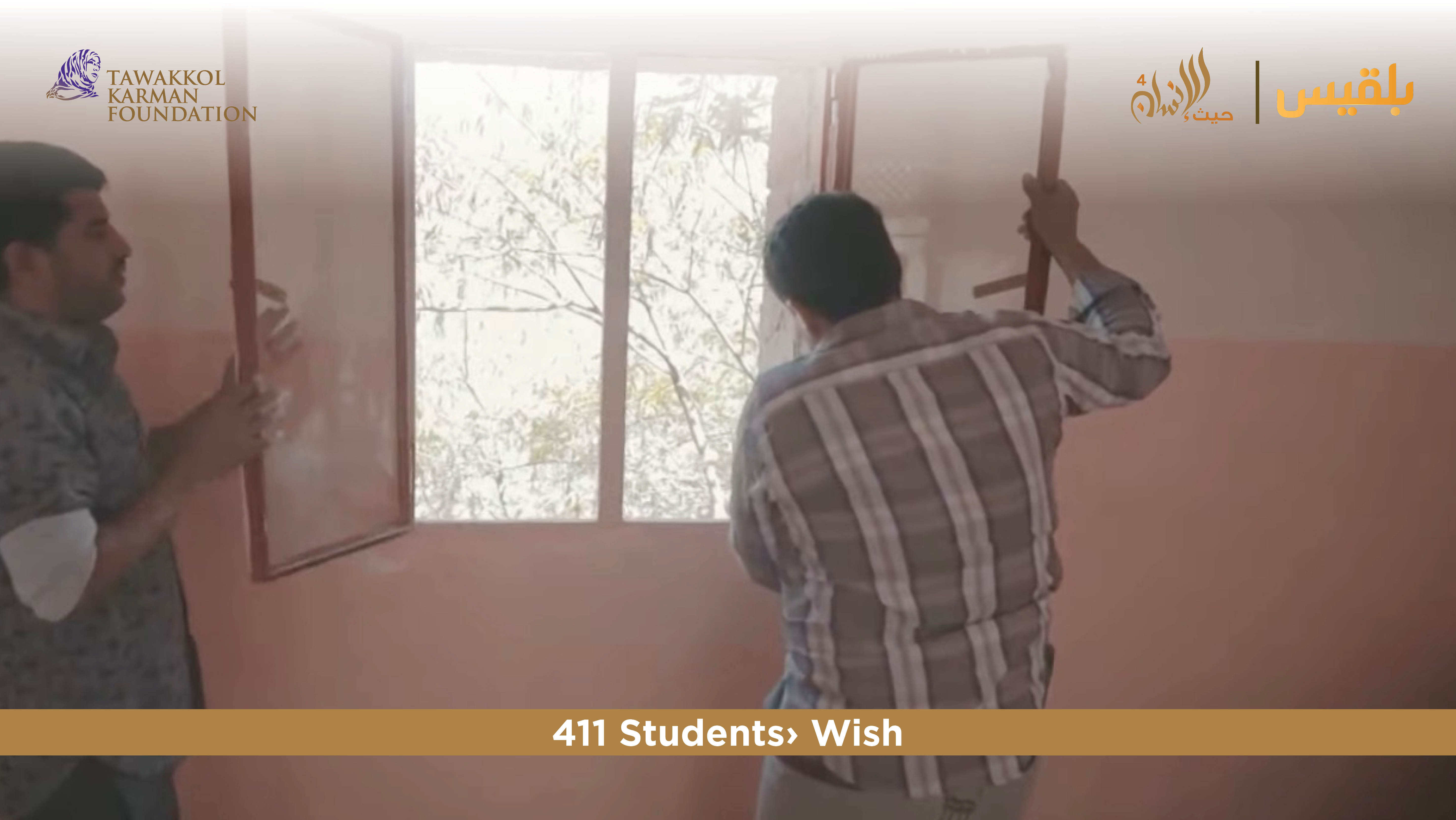 In appreciation of the students' perseverance and their keenness on education, Tawakkol Karman Foundation has taken the initiative to restore and repair the school, despite the risks that the staff may be exposed to during the restoration activities.
The project included rebuilding the destroyed walls, providing study chairs and tables, installing windows, and repairing the school theater, in addition to painting the school walls.
The project to rehabilitate and restore Al-Khansa School in Taiz comes as part of the series of activities of the Tawakkol Karman Foundation Development Program "Haith Al-Insan" for the fourth season, which was presented by Belqees TV during the month of Ramadan of 2022.