Residents of Al-Daera Al-Handasya neighborhood used to go through a long and winding road to reach their homes due to the lack of a road.
When going to buy the daily grocery for her family, the child Hala Bagubeir is forced to transfer the grocery in two batches because no shortcut enables her to easily reach the house.
Hala's mother says that she is forced to go to the neighbors down the neighborhood to wash clothes because of the difficulty of getting water to her house in the higher part of the neighborhood, and in addition to her suffering, she remains exposed to embarrassing situations with the neighbors who may be annoyed by her frequent using of their utilities.
One of the residents in the higher part of the neighborhood had to give up his motorcycle, which is a basic means of transportation for the residents of Hadramout, in favor of implementing the idea of a cable car with a small basket, bicycle dynamos, and a long rope to transport the goods of the residents from the down part of the neighborhood.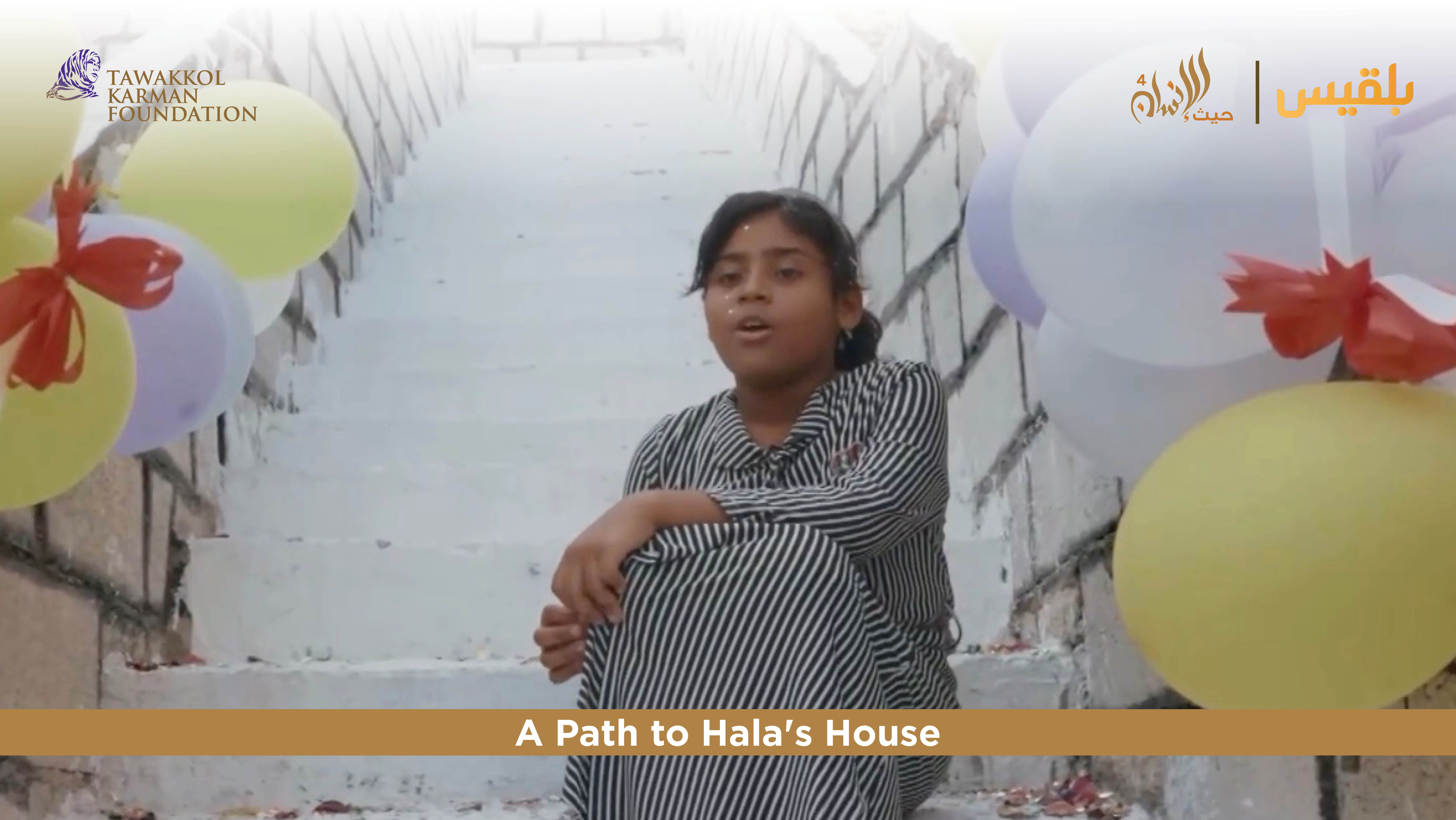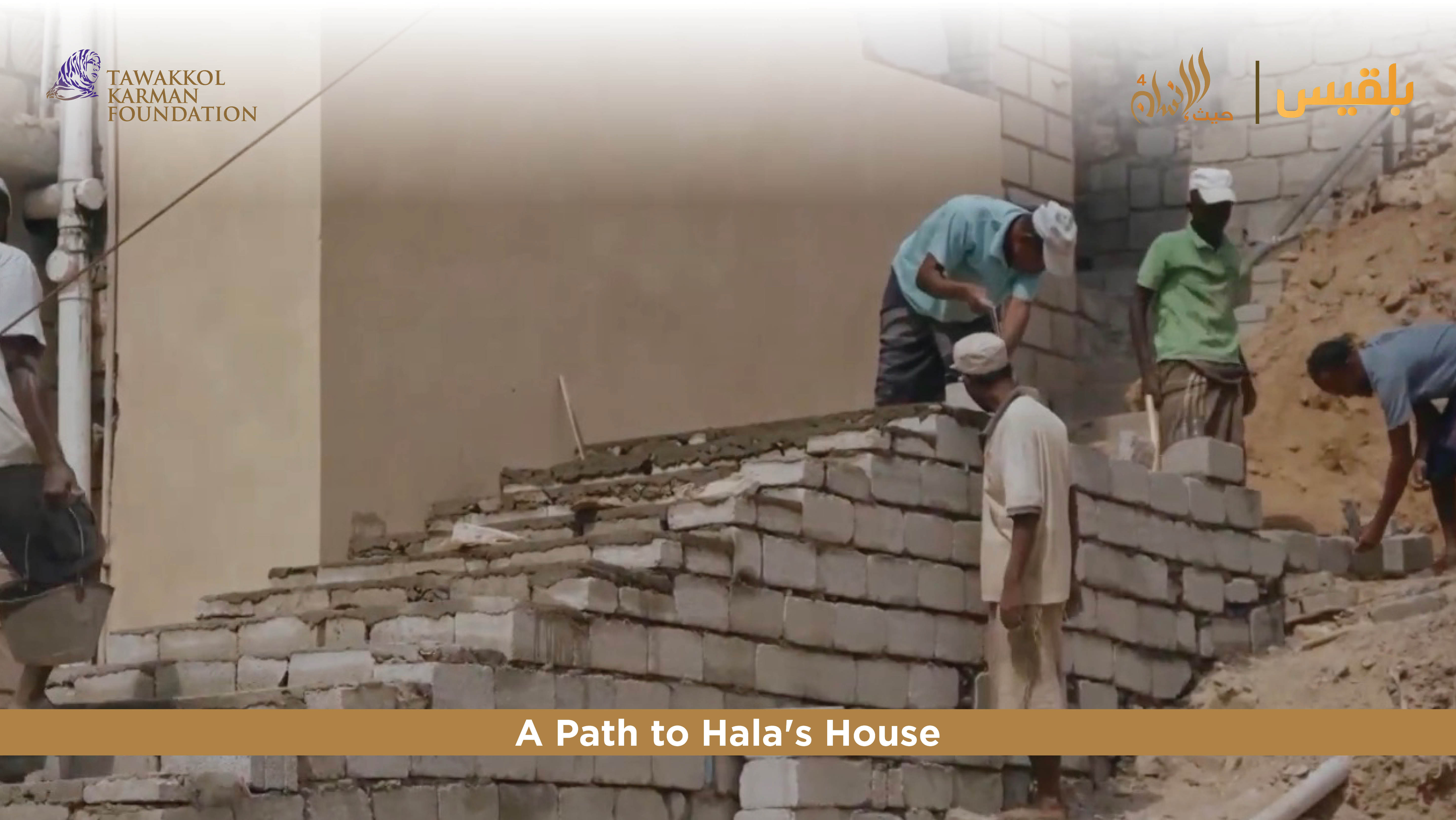 The Tawakkol Karman Foundation has implemented a project to construct a road that extends from the down part of the neighborhood to the higher part and shortens the distance, effort, and burden on the locals.
The project to construct this road in Hadhramout is part of the series of the Tawakkol Karman Development Foundation's program "Haith Al-Insan", which is shown by Belqees channel during the month of Ramadan.