The story of the relationship between people and the sea is endless, and such stories show the struggle of humanity to live in dignity with their families, especially in Yemen due to the ongoing war. The job of fishermen might make the struggle of the person unbearable if the person does not have the required equipment and tools for fishing. This idea could be highlighted in the story of the math teacher, Ali Salem, who made his own boat using the trees in order to get a livelihood for his family while exposing himself to certain dangers. In response to his story, Tawakkol Karman Foundation provided a boat and fishing equipment to the math teacher in Lahj City, who built his boat using primitive ways with palm trees parts.
People have narrated the story of this teacher with his rickety boat as the strangest fishing boat in Yemen. The math teacher, Ali Salem, said that he had to go back to his father's work as a fisherman due to the deterioration of the economic status in Yemen as a result of the war. His doctor has warned him of the dangerous consequences on his right foot as standing for a longer time would harm the tumor in his leg. Also, he is still teaching but the salary is not enough to get the necessary expenses for his family.
His 18 year old son, Khabab Ali, stated that he also had to leave the school to go with the fishermen who give him easy tasks in return for a small amount of money. He collects this money to support his father, indicating that he is learning fishing and seeks to have a boat so that he can work to bring the basic necessities to his family and be able to go back to school again.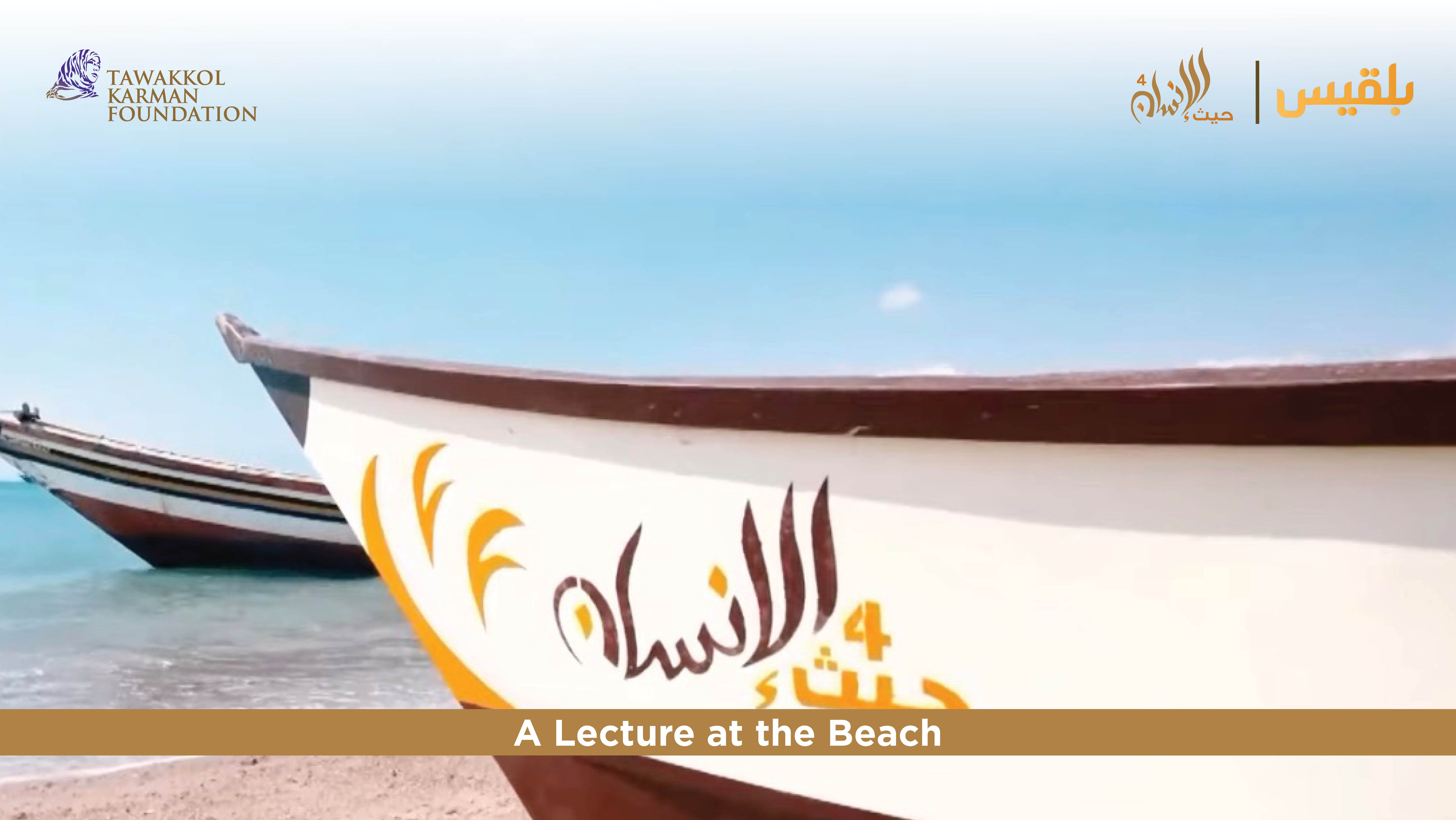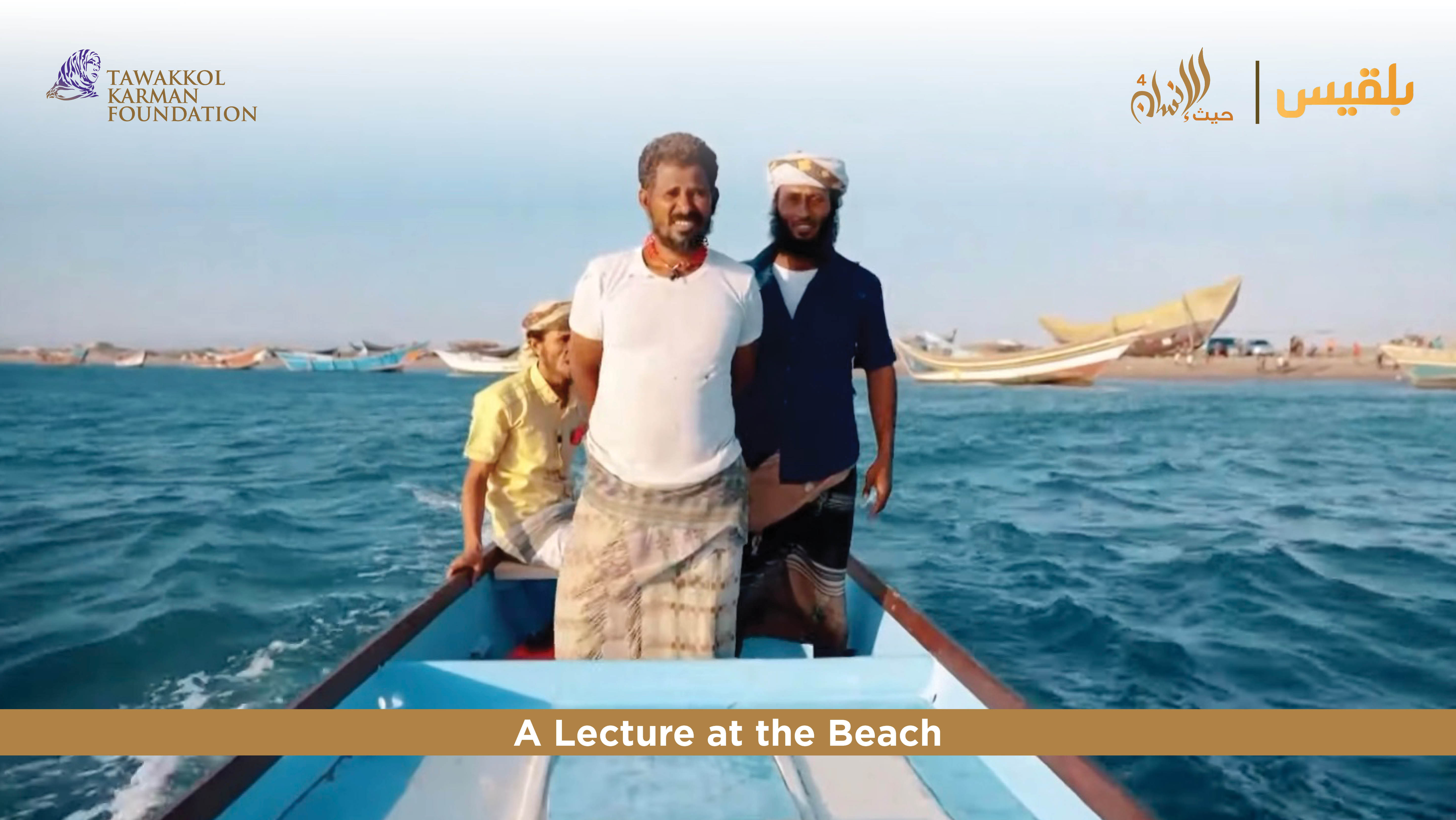 Tawakkol Karman Foundation has given him a boat with a new engine besides all the equipment of fishing. The math teacher Ali said that this will prevent him from taking the adventure again to the sea in that way as it is a real danger to his leg.
The project of providing a fishing boat to the math teacher, Ali Salem, is under the series of development projects of the Tawakkol Karman Foundation, known as "Haith Al-Insan". This series of these projects are presented on Belqees Channel during the month of Ramadan.