Haith Al-Insan TV Program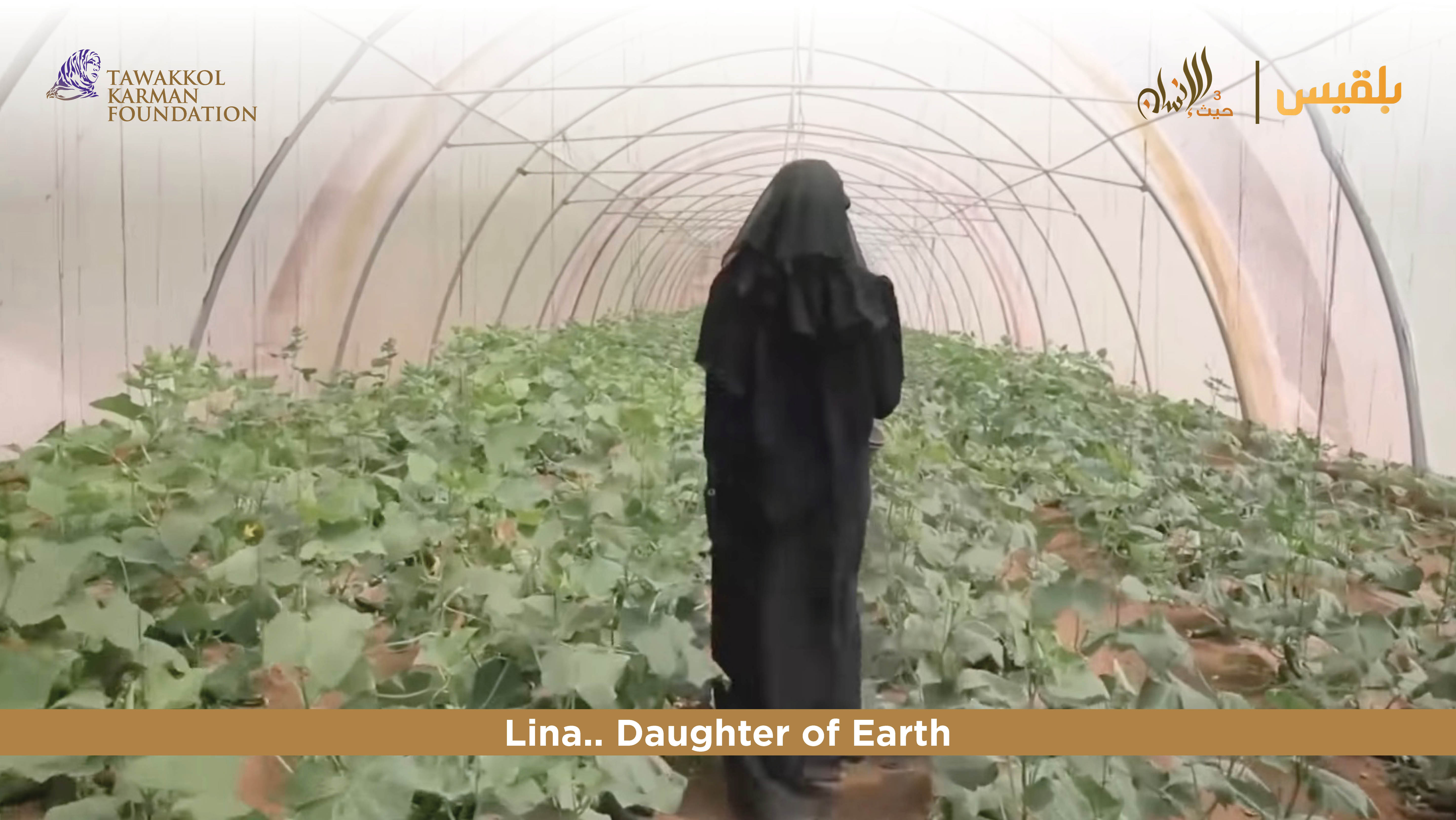 TKF establishes greenhouse-turned-vegetable-farm in Taiz
The agricultural engineer, Lina Abdel Jalil, dreamed of building a greenhouse in the area so that the land would be useful, in addition to the suitability of this type of agriculture for the environment and in saving water.
After the death of Lina's father, she faced many financial difficulties, especially since she is the eldest daughter in the family, which forced her to stop her university studies, as she was unable even to provide the cost of study books, despite all that she struggled to reach her dream.
Lina adds that she faces many difficulties in traditional agriculture and that the soil needs a lot of water and fertilizers, noting that she dreams of building a greenhouse that would save water, and effort, and avoid the land from much damage.
With the help of Tawakkol Karman Foundation, Lina's dream came true, and the Foundation established a greenhouse that helped her transform her area from a barren land into a green and productive oasis, and it became a source of income for Lina's family and the families of her assistants.
This project has also achieved self-sufficiency for the residents of the region from the vegetables grown in the greenhouse, which are of better quality, lower price, and closer to the market.
The greenhouse project is part of Tawakkol Karman Foundation Development Program "Haith Al-Insan", which is shown by Belqees channel during the month of Ramadan.