Tawakkol Karman Foundation implemented a project to deliver water to Abdul-Khaliq village in Ja'ar district, in Abyan governorate, southern Yemen.
About (35) families, most of whom are farmers, live in Abdul-Khaliq village in Ja'ar district and lack the most basic services. They have been suffering from water scarcity for decades, and thirst has become an unbearable obsession for them.
The villagers incur daily suffering, to fetch water to their homes; One of the villagers said: "When we go home after work, we have to go to far places to fetch water."
Mahmoud Salem, one of the locals, says that we suffer in this village from water scarcity, as the government water project has not reached us yet.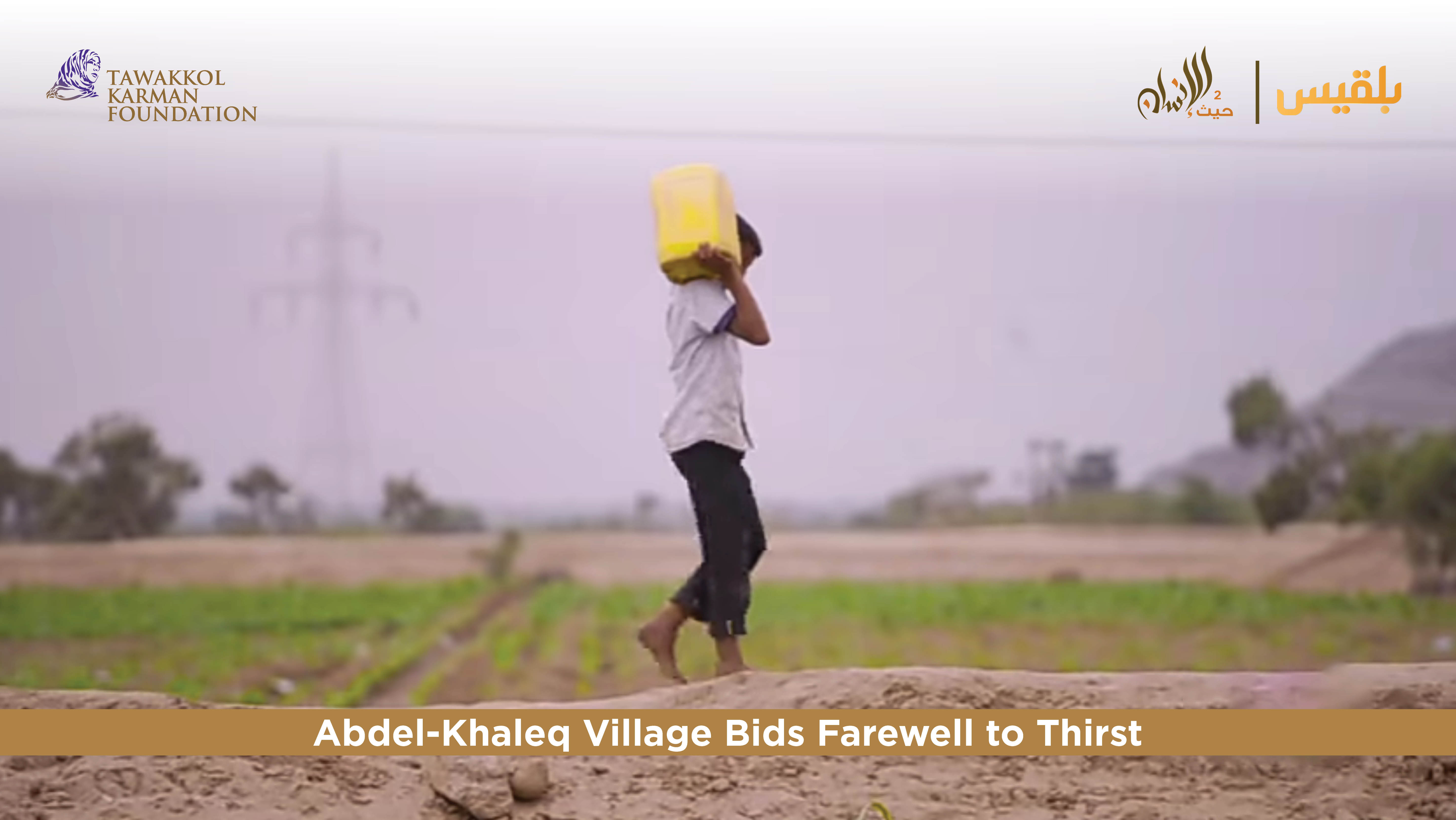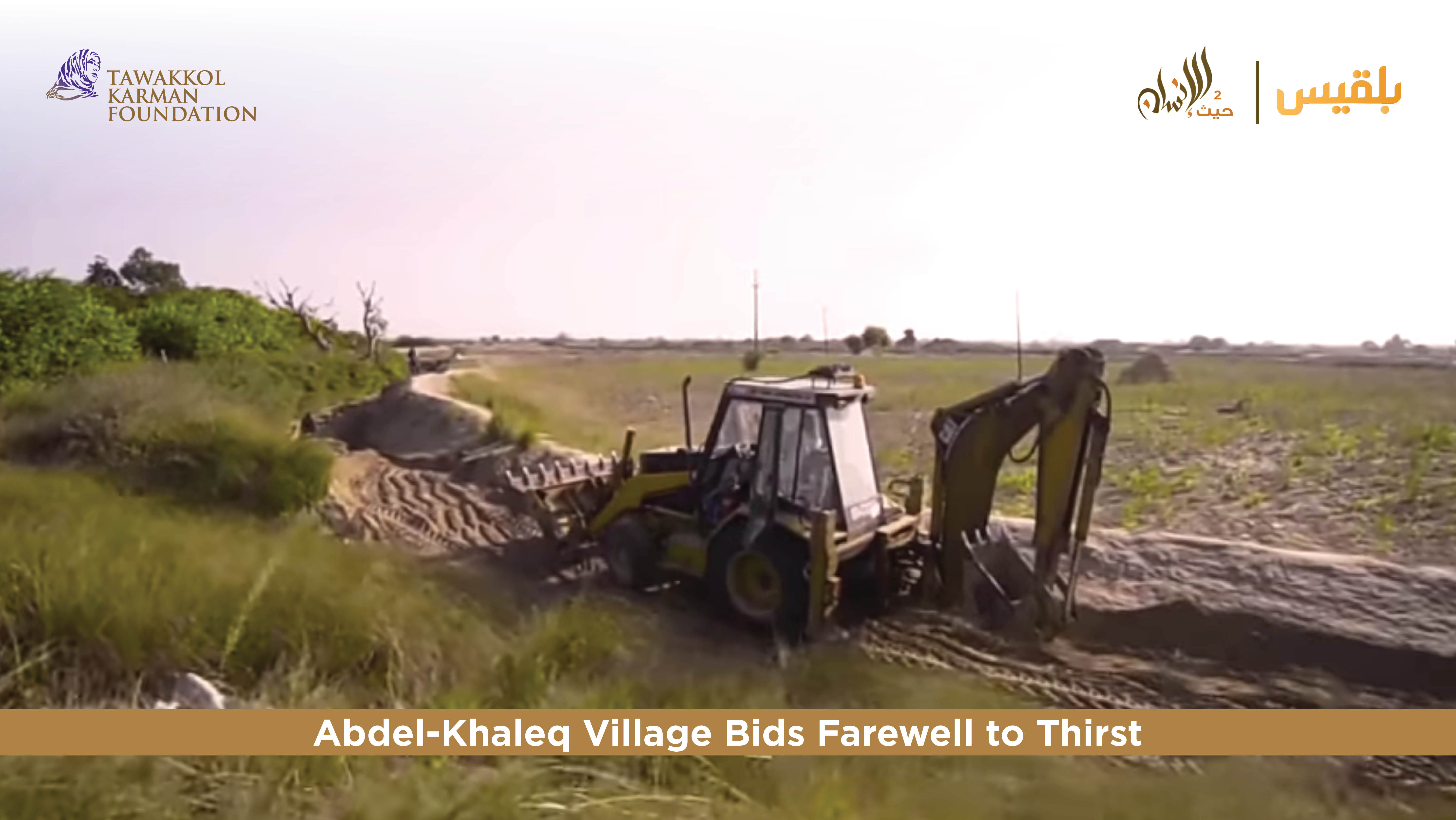 Yasser Al-Maqrami, the project engineer, states that delivering water to 35 houses in the village of Abdul-Khaliq, is the most important project in the lives of the villagers, as it will relieve them of a lot of suffering that has been inherent to them for decades, referring to the suffering that the locals were suffering, as they go to the neighboring farms where the wells are located to fetch for water.
The water project to Abdul-Khaliq village in Ja'ar district, Abyan governorate is part of Tawakkol Karman Foundation development program "Haith Al-Insan", which is presented by Belqees channel during the month of Ramadan.