Tawakkol Karman Foundation implemented a project to help the people of Al-Maalaya village in Al-Azariq district, Addalie governorate to get rid of epidemics caused by the uncovered wells.
Al-Azariq District is a remote area that lacks the most basic services such as roads, drinking water, and health centers.
Dr. Abdo Ghaleb Hadi, the village doctor, said that the main source of epidemics is the water from the uncovered wells. Doctor Hadi stated that when cholera broke out in Yemen, about 70 infections were detected in the area, and I contacted the health office in the governorate to provide us with medicines.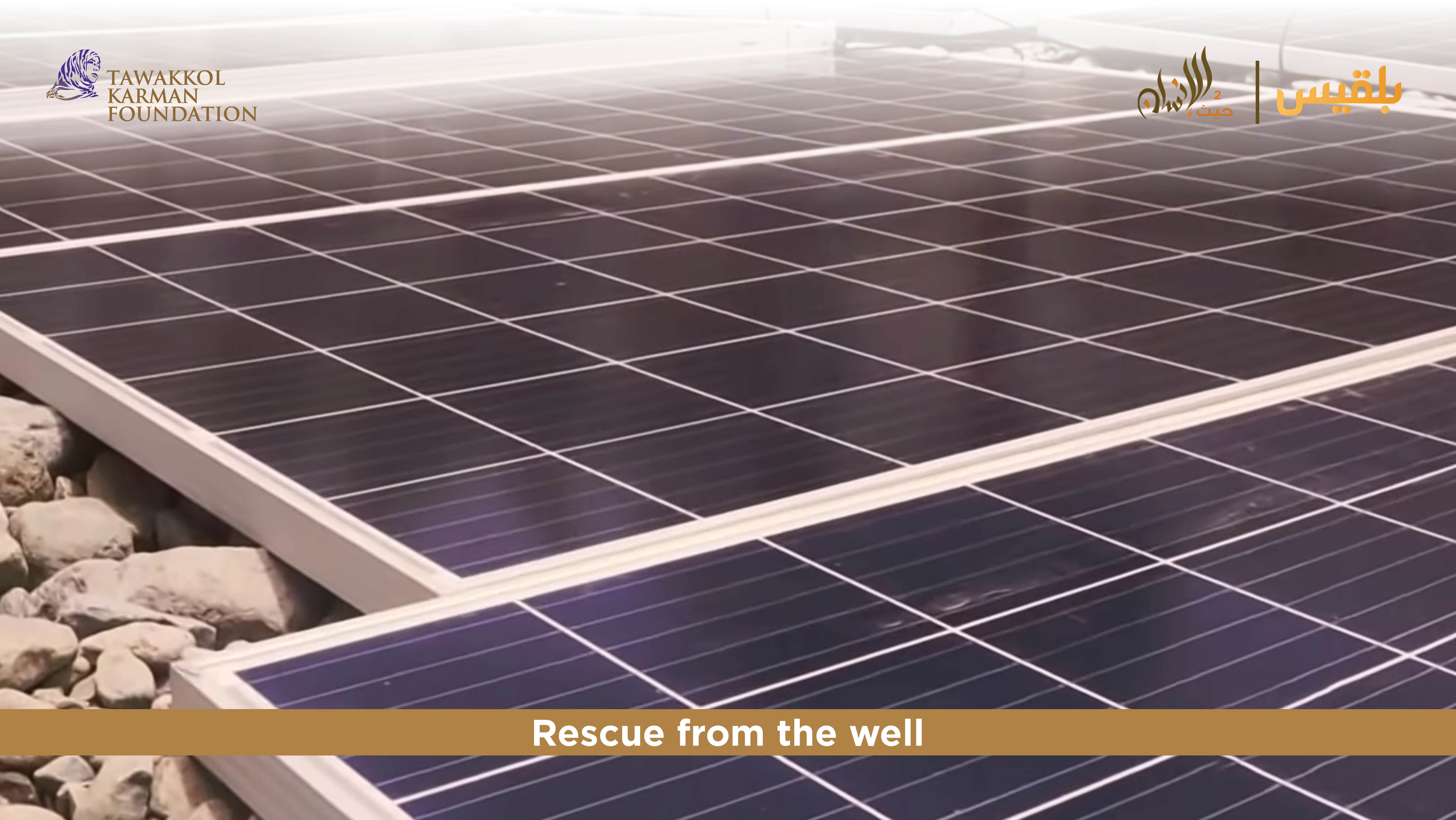 Haith Al-Insan program team decided to reach out for help, and after due studies, it was agreed to install a pump that works with solar energy to pump water from the well and build a tank equipped with several taps.
The implementation of this project is part of Tawakkol Karman Foundation's development program "Haith Al-Insan" which is shown by Belqees channel during the month of Ramadan.