Tawakkol Karman Foundation funded an agricultural project in Al-Nashma city, in Taiz, for an agricultural engineer to enable her to apply what she studied on the ground, and help her in facing the difficult circumstances of her life.
Ahlam Abdullah is an agricultural engineer from Azkar village in Al Nashma, a small village whose residents work in the cultivation of seasonal crops of grains and others.
Ahlam got married at an early age, but the marriage did not last long, which caused her great suffering. She lived in harsh conditions, and dropped out of school several times, but she was returning to continue her higher education, so she went through many troubles until she graduated from Al-Khiam Agricultural and Industrial Institute in Al-Nashma.
M. Abdul Hameed Sururi, Dean of Al-Khiam Agricultural Institute in Al-Nishma, describes Ahlam Abdullah as an iron woman, that she possesses strength and will, and that the project will give her more confidence and determination.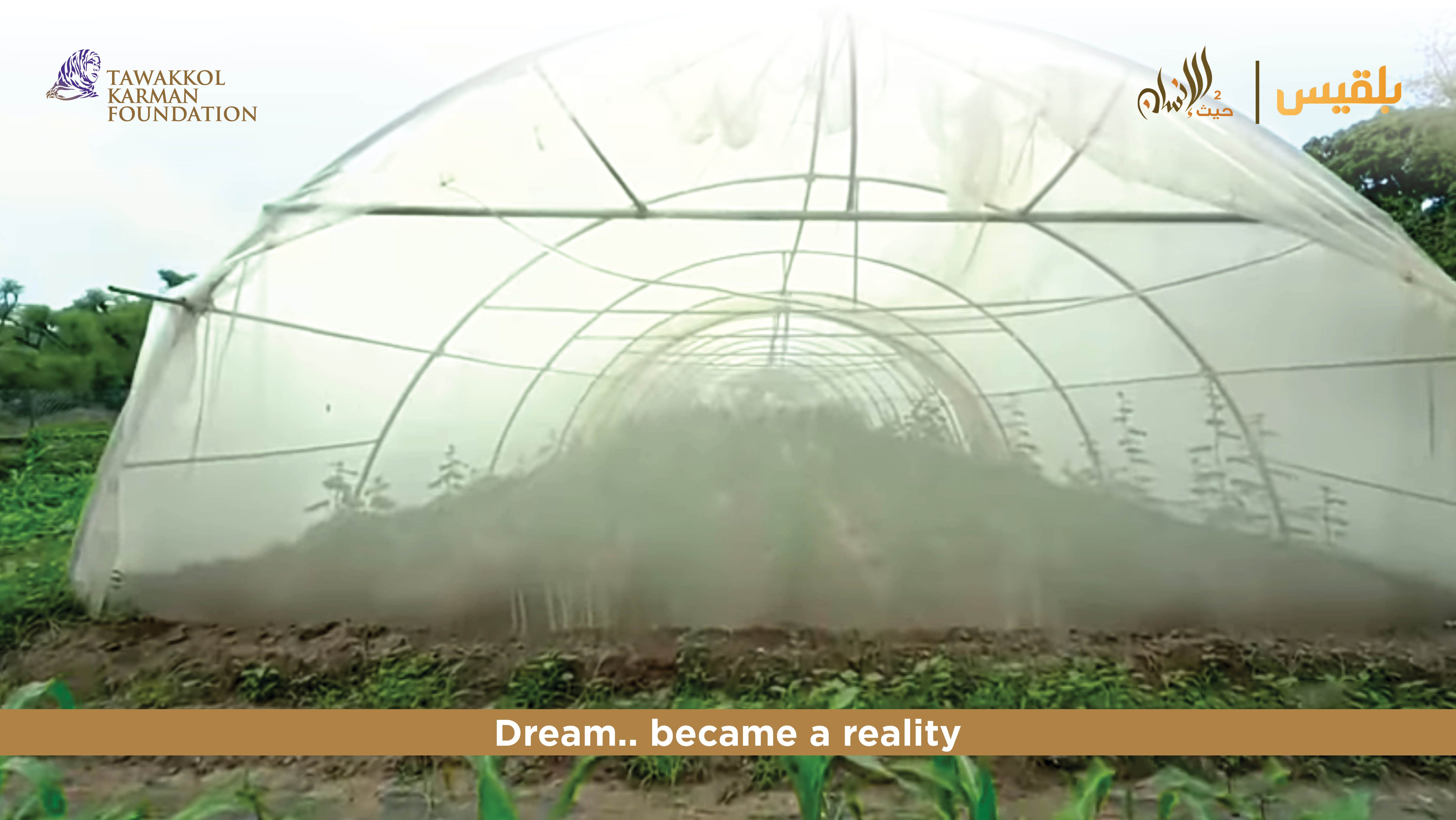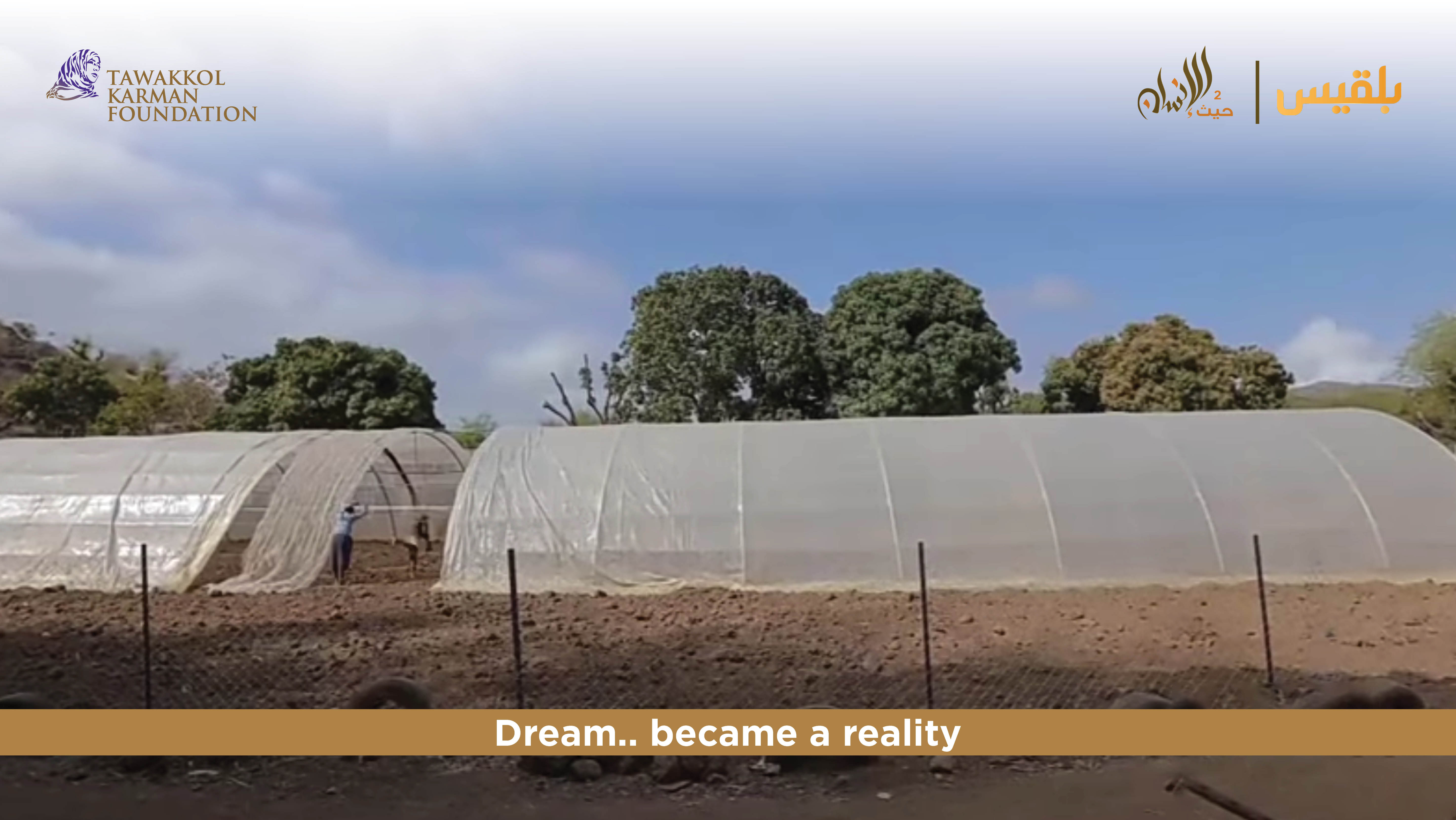 Tawakkol Karman Foundation provided, through the program, agricultural land, building greenhouses, and providing seeds and seedlings.
Ahlam says there is nothing impossible for a woman to achieve her dream.
She also expressed her happiness and joy at achieving her dream, which she has been working for more than 11 years.
The agricultural project for engineer Ahlam Abdallah is part of Tawakkol Karman Foundation development program "Haith Al-Insan" shown by Belqees channel during Ramadan.