Tawakkol Karman Foundation provided a thousand seedlings to some farmers, in Ibb Governorate, of almond and fig trees, with an agricultural engineering team supervising the cultivation of the trees in Yarem and Al-Udayn districts.
Yarem is one of Ibb Governorate districts. It is famous for agriculture. It is 60 kilometers away from the center of Ibb Governorate. It is located north of the Samara Mountain range between the governorates of Sana'a and Taiz.
Qat invades Yarem farms instead of crops.
A farmer says: "I started planting the almond tree. I would like to cultivate almonds and vegetables, I hope that the project will succeed and others will follow." "The price of a kilo of almonds is twenty thousand riyals. I hope the return will be good." He added.
The Tawakkol Karman Foundation provided support to farmers in Yarem, with 500 almond plants, and an agricultural engineering team that supervises the cultivation process.
An agricultural engineer said: "The purpose of the visit is to encourage farmers to return to agriculture, given the great importance it represents in the national economy and improving their standard of living, especially by cultivating crops that were neglected in the past period, like almonds."
The agricultural engineer adds that almonds have a high economic value and nutritional value. One almond tree produces, after five years of planting, between 20-25 kilograms of almonds each season.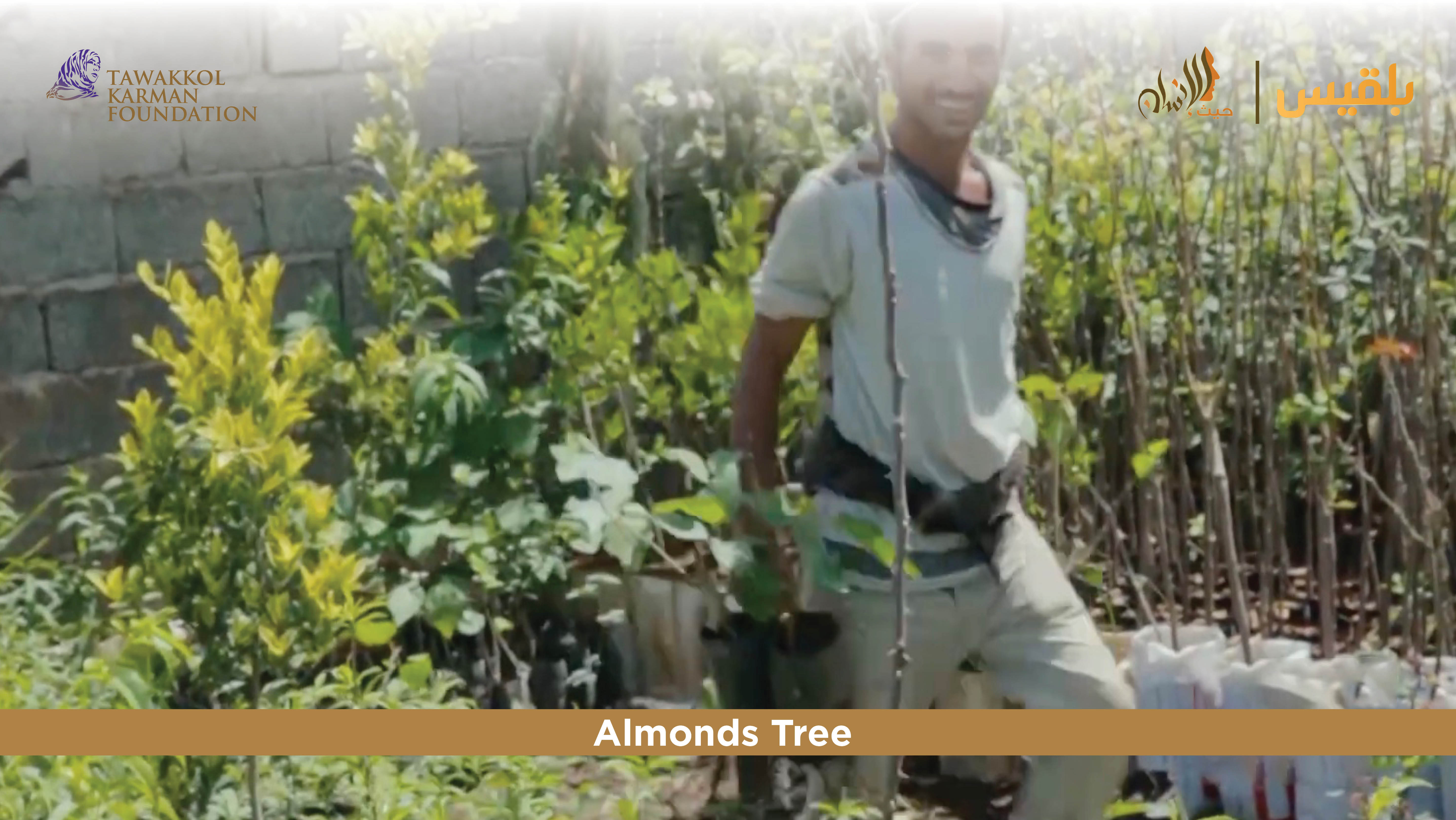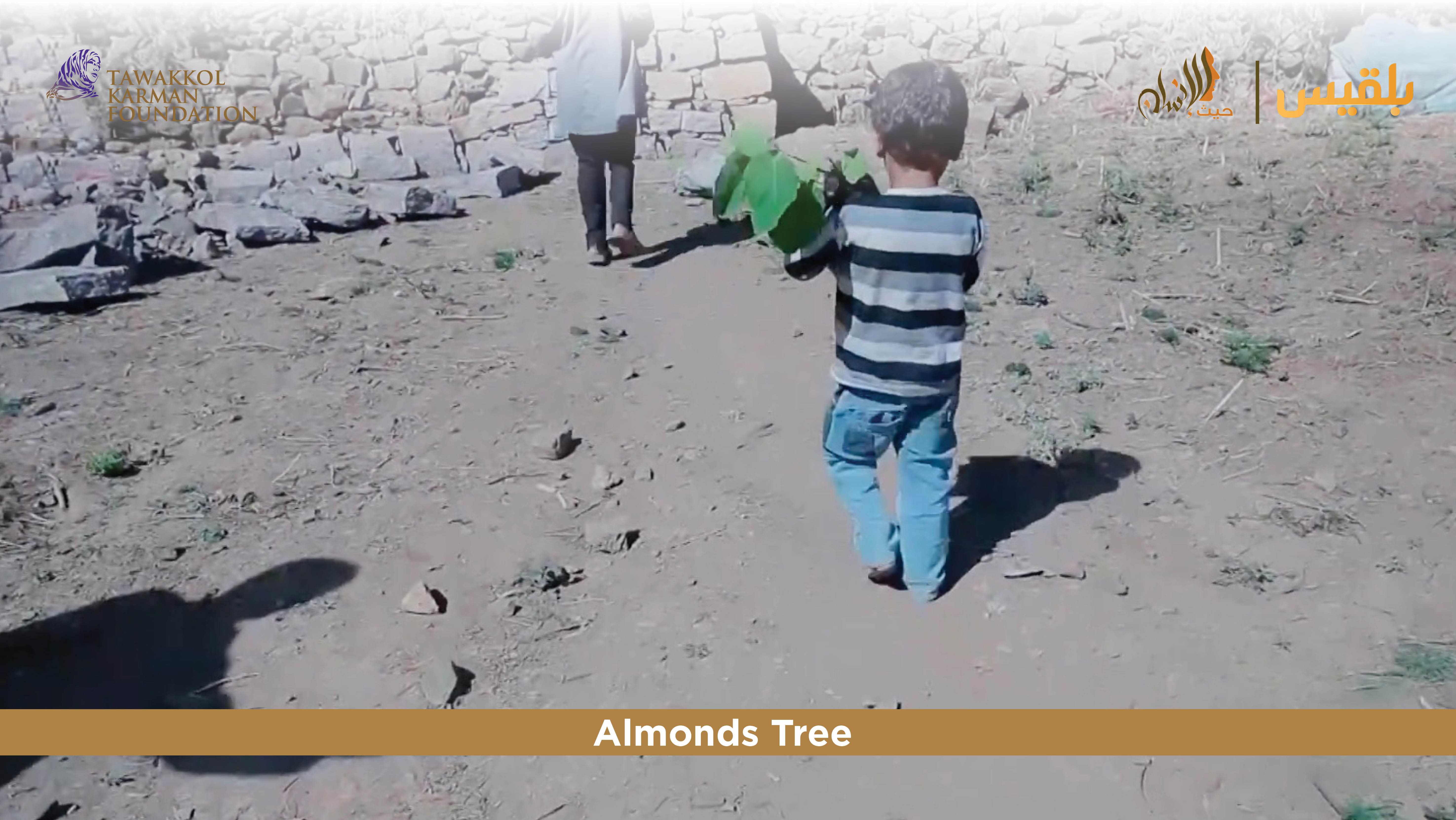 If the farmers can take care of this project presented by the Foundation, it can return to its owners an amount of 300 million riyals for each season, says the engineer.
In Al-Odain region, east of Ibb Governorate, the Foundation supported farmers with a fig tree, due to its relevance to the region.
One of the beneficiaries said: "Our fathers used to plant figs along the valley, but due to the drought, they neglected this crop, adding that whoever owns one fig tree reaps twenty to thirty thousand riyals for each tree."
The agricultural engineer says that the cash return from fig cultivation is good, but if it is turned into an agricultural industry, it will have good returns.
Tawakkol Karman Foundation provided 500 fig seedlings, which need two years of care before the start of production. The project is implemented by "Haith Al-Insan", a program that is broadcasted by Belqees channel during the month of Ramadan.