Tawakkol Karman Foundation funds the building of a school project for students who were studying under the trees in the remote village of Sa`a, Harib district, Marib governorate.
Schooling in this town stops at the sixth grade, and according to one of the residents, the villages in the area are far apart, and the distance between each village ranges between 2-4 kilometers, forcing them not to send their children to remote areas to continue their schooling.
When the Foundation's "Haith Al-Insan" program team arrived, dozens of students from Sa'a Al-Aali, Al-Dimna, and Ablah were studying under the trees.
Ahmed Nasser, a teacher from the neighborhood, talks about the deprivation of education in his area and how most students drop out after the sixth grade due to the lack of schools in the neighborhood.
Nasser confirms that teaching in his area takes place under trees and without any teaching aids, indicating how difficult it is for him and the students.
The number of students who depend on teacher Ahmed Nasser is 100 students.
One of the villagers said that illiteracy is high, despite the diligence of students, especially female students.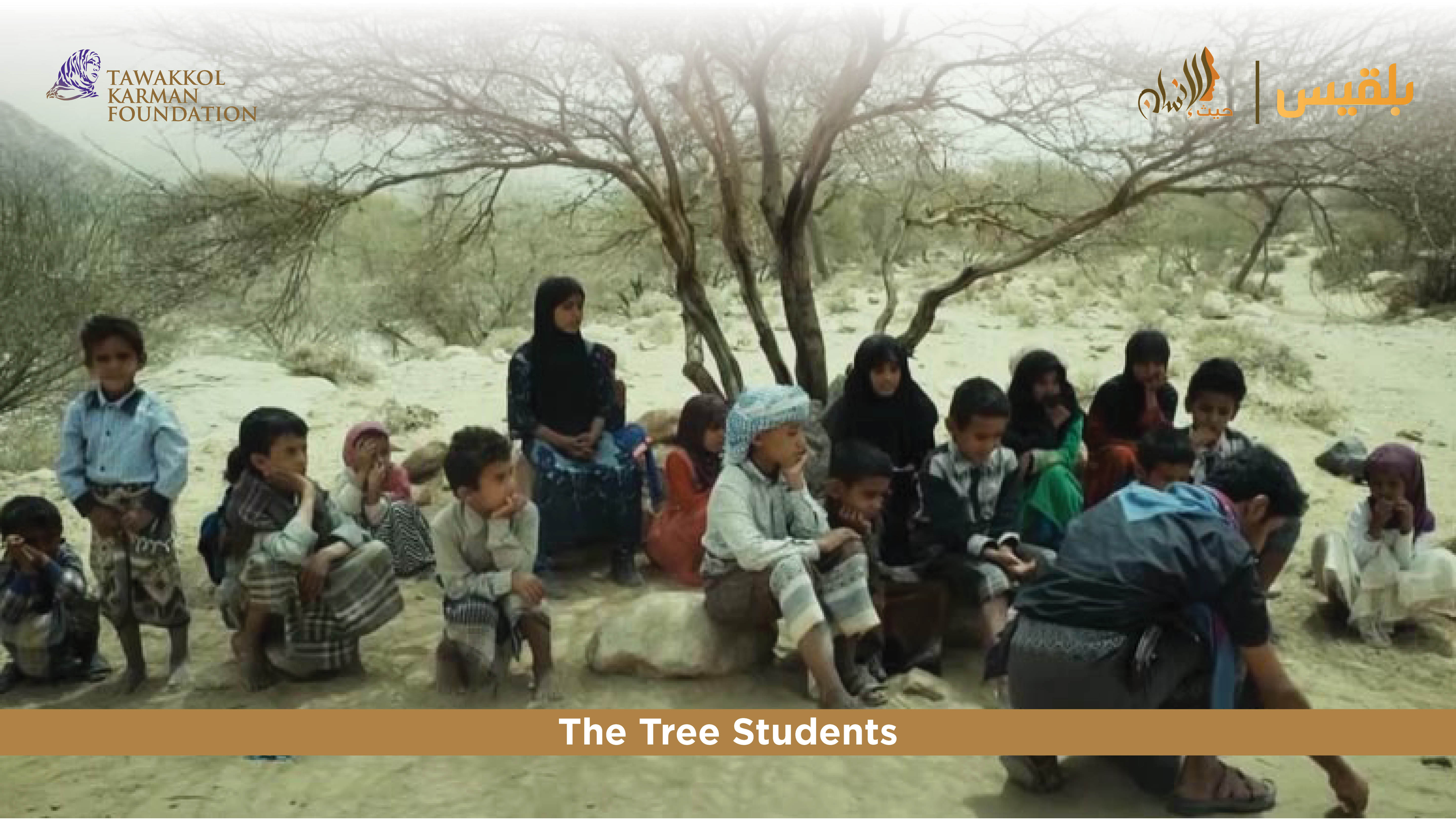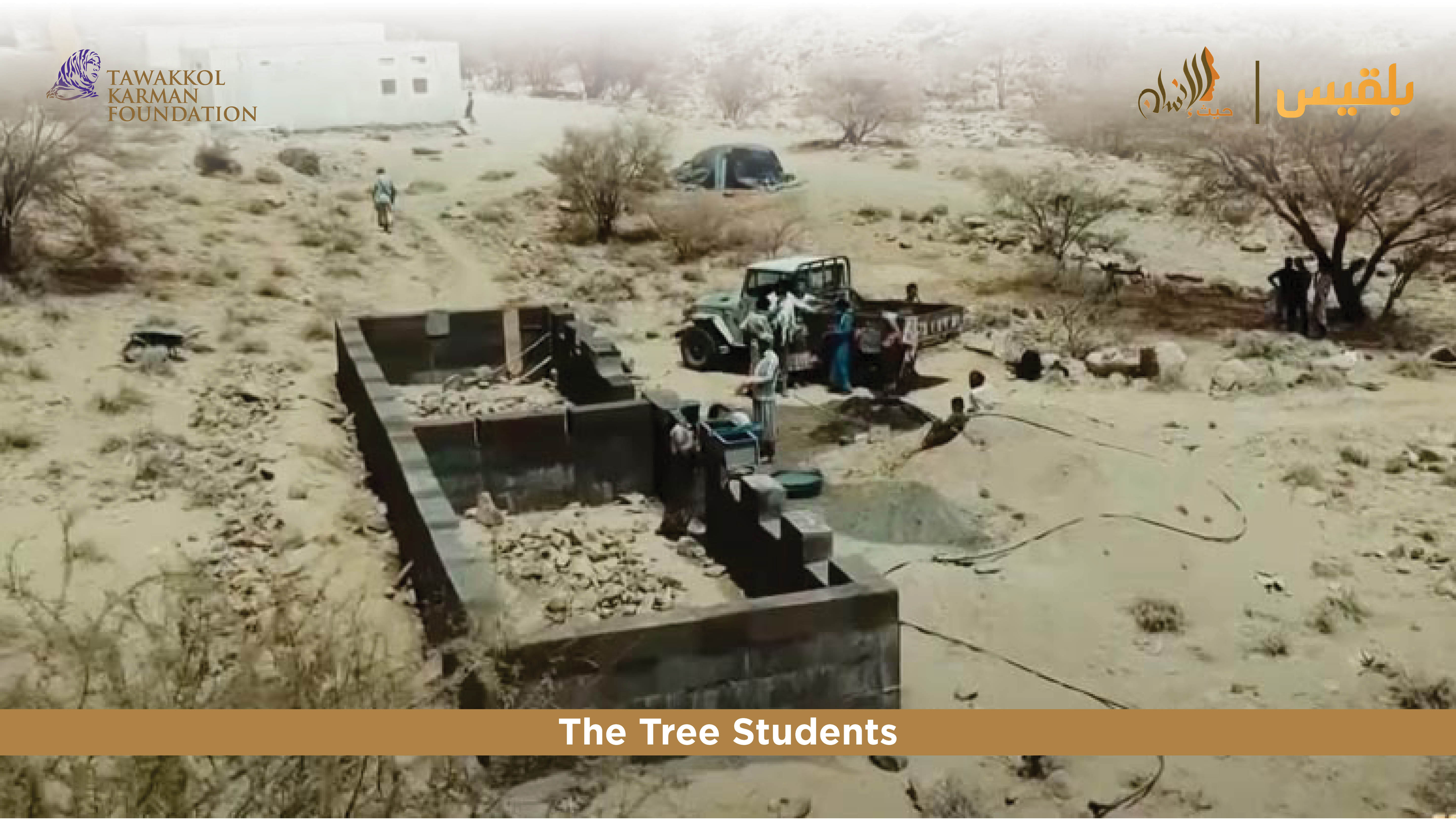 The teacher, Ahmed Nasser, describes the project to build the school by Tawakkol Karman Foundation as something great for the residents of that area, noting that the people during 18 years have not been able to build any classrooms.
Tawakkol Karman Foundation project included building classrooms equipped with all their needs and providing seats and blackboards.
The project to build this school is part of Tawakkol Karman Foundation's development program "Haith Al-Insan," which is presented by Belqees channel during the month of Ramadan.