Articles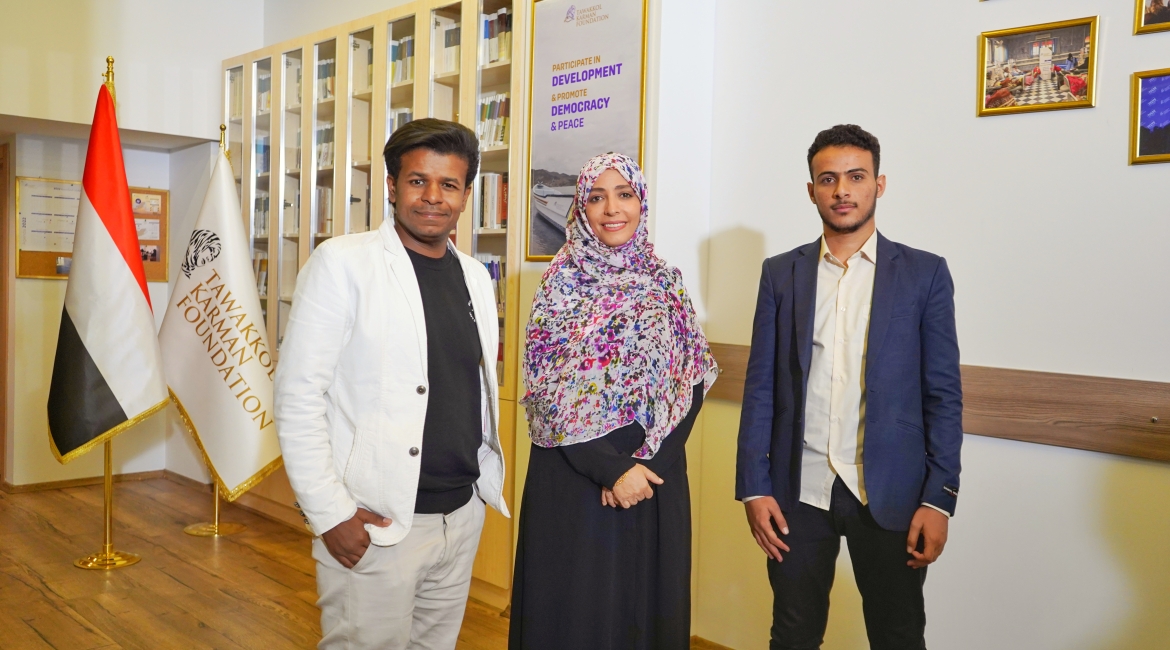 TKF honors the Yemeni Quran reciters; Ibrahim Al-Jundi and Bilal Al-Aghbari
Today, Friday, October 7, 2022, Tawakkol Karman Foundation honored the Yemeni readers; Ibrahim Al-Jundi and Bilal Al-Aghbari, winners of 8th International Holy Quran Competition in Turkey, in which 66 contestants representing 50 countries participated.
Ibrahim Al-Jundi, won the first rank in Qur'an Memorization Group, while Bilal Al-Aghbari won the fourth rank in Quran Recitation and Good Performance Group in the competition hosted by the Turkish city of Konya.
During the honoring ceremony, which was attended by a member of the jury of the competition- Dr. Sadiq Mohamed Abdullah- and by a number of the Foundation's staff, Mrs. Tawakkol Karman granted Mr. Al-Jundi and MR. Al-Agbari an amount of five thousand dollars each.
The honoring comes within the framework of Tawakkol Karman Foundation's interest in caring for and providing attention to the talented and creative Yemenis who form a source of pride for Yemen all around the world.