Articles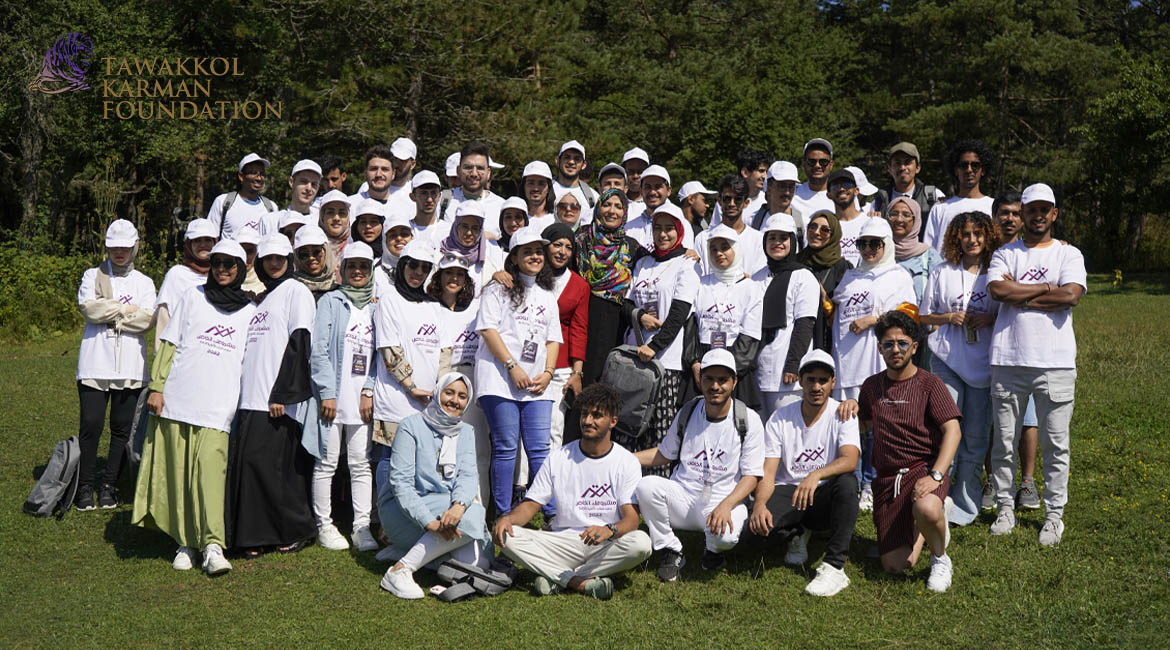 Tawakkol Karman Foundation concludes the activities of the first summer camp "You Are Your Own" in the Turkish city of Bolu
Today, Saturday, August 27, 2022, the Tawakkol Karaman Foundation concluded the activities of the first summer camp, " You Are Your Own Project... The Third Millennium Youth Camp", in the Turkish city of Bolu to contribute to empowering young people to achieve the sustainable development goals.
During the five-days camp, the participants received many training courses and interactive sessions on several topics, including; enterprise creation, social media and digital marketing, dialogue and negotiation skills, vital energy and life skills, a presentation of inspirational personal experiences, as well as various dialogue sessions.
During the days of the camp, which was held between 22-26 of August, the 50 participants who were young men and women between 18-25 years old from Yemen and various Arab countries were divided into four groups, so that each group prepares a comprehensive concept for its project.
On the last days of the camp, the four projects were discussed by the jury members which decided that the Qamriya team won the first place and won an appreciation award offered by Tawakkol Karaman Foundation. Appreciation prizes were also presented to the other teams.
At the end of the camp, the head of the foundation, the activist and Nobel Peace Prize laureate, Ms. Tawakkol Karman delivered a speech in which she urged the participants to believe in themselves as a prerequisite for progress and achievement.
Tawakkol Karman said: "I was very pleased that this camp was held, which raises the values of knowledge and gives the participants the opportunity to discover their potential and capabilities. And I am confident that these capabilities and capacities will find multiple ways to innovate and create a future worthy of their ambitions."
Karman stressed that "through many experiences around the world, many young people believed in themselves first, which was a major reason for them to succeed in their way of achieving self-affirmation, and great successes."
It is noteworthy that the camp aimed to empower participants by providing them with the skills of creating private enterprises, dealing with social media, establishing dialogue and negotiations, besides learning digital marketing mechanisms, how to reach the largest possible audience, and the use of art in promoting private enterprises, as well as providing them with skills and knowledge that help them face life pressures.