Articles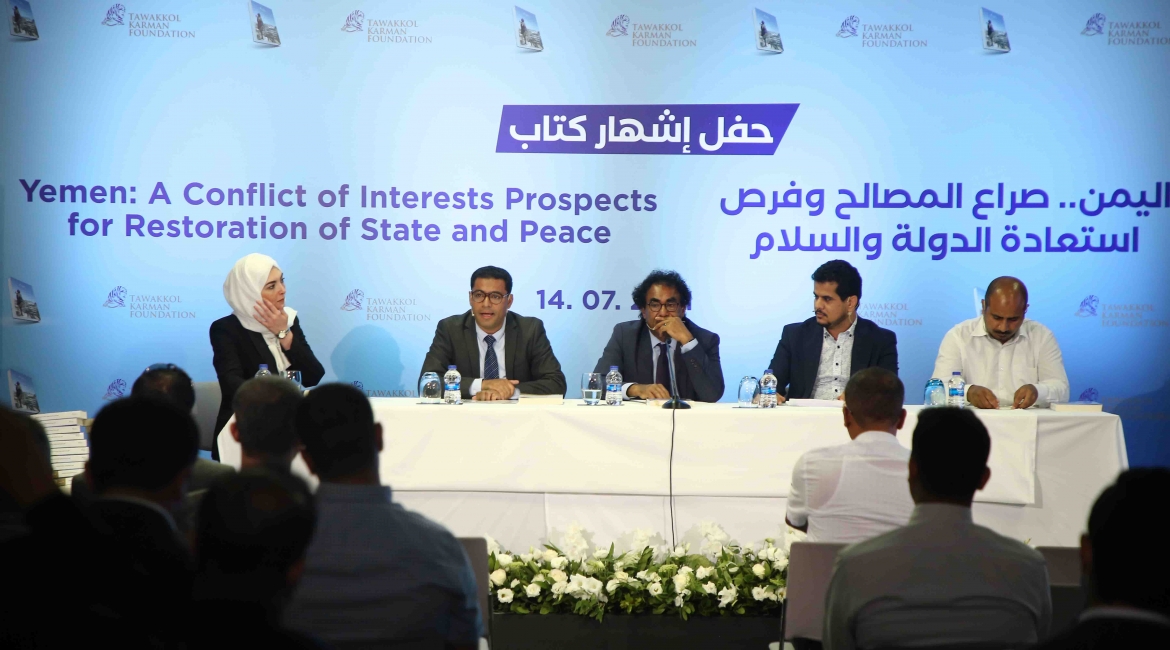 TKF Organize Book Promotion: "Yemen…The Conflict of Interests and the Chances to Restore Peace and the State"
Tawakkol Karman Foundation organizes next Wednesday, July 14th, 2021, a ceremony in Istanbul, Turkey, to promote the book
"Yemen… The Conflict of Interests and chances to Restore Peace and the State" that was composed by a group of Yemeni, Arab and international researchers.
The ceremony will be held in the conference room in Polat Hotel in Florya in Istanbul. The events of the ceremony will be broadcasted on the official page of the foundation on Facebook and its channel on Youtube.
Dr. Abdulbaqi Shamsan, the book editor, will address the ceremony in addition to researcher Mustafa Aljabzi, Ateq Jarallah, and Fahd Sultan.
It is worth mentioning that the book reviews the political, economic, security and military aspects of the situation in Yemen since the coup of the Houthites up to the end of 2020.