Articles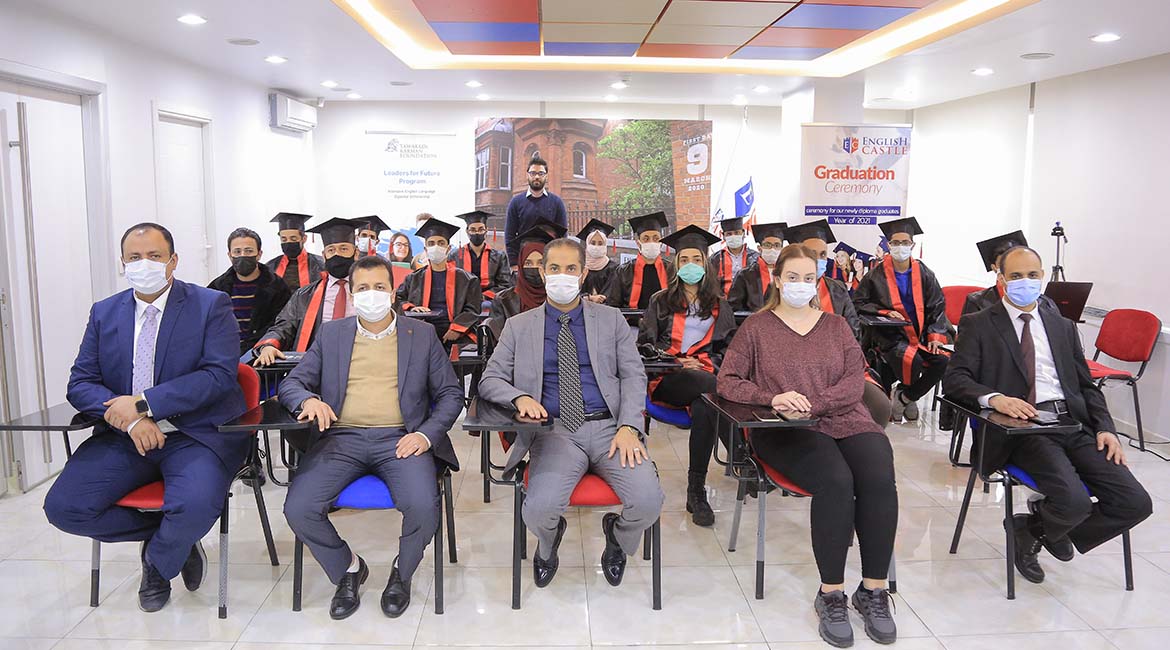 TKF celebrates the Graduation of 121 Students of the Intensive English Language Diploma
To celebrate the graduation of its students from the "Intensive English Language Diploma", Tawakkol Karman Foundation participated in the graduation ceremony of its second group students of its scholarship launched in the beginning of 2020 within the framework of the "Leaders for the Future Program".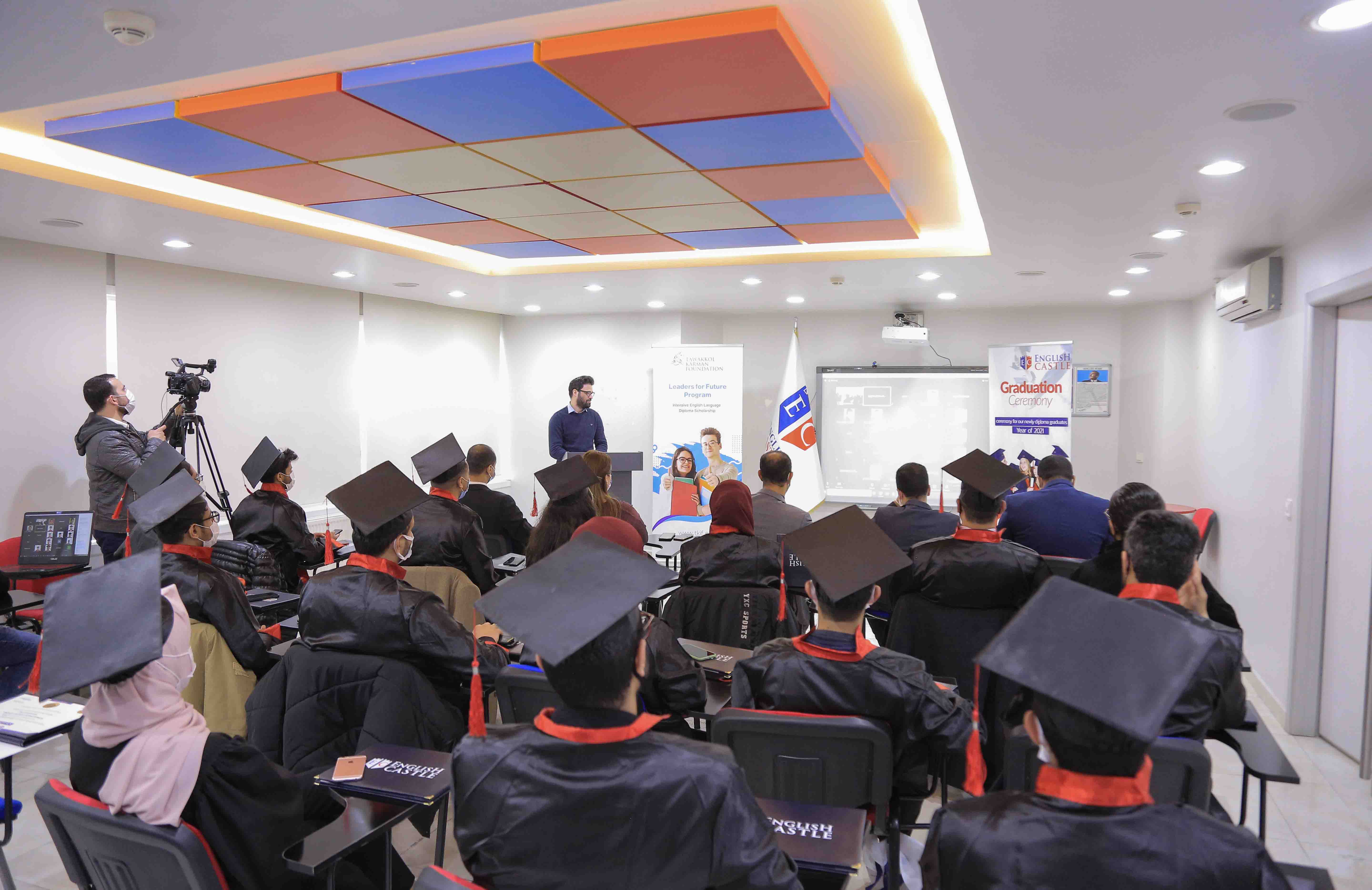 In the graduation party that was held on Tuesday, March 2, 2021, in the English Castle, in the presence of 121 male and female graduates, a part of the students attended physically and the other part participated via Zoom application.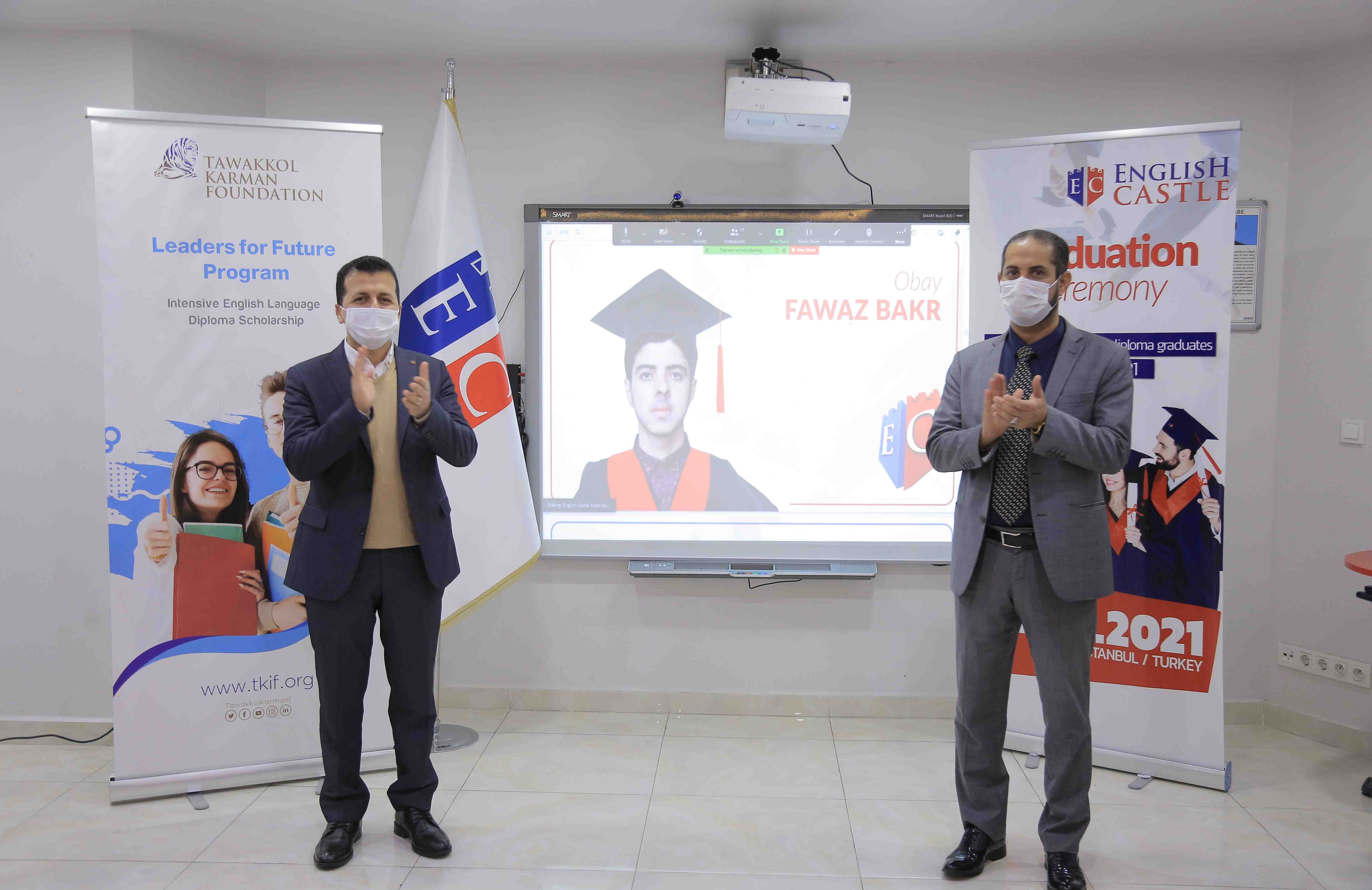 During the event, Tawakkol Karman Foundation announced the beginning of the preparations for youth rehabilitation courses for the labor market that will start during the current month, in addition to an English language diploma for all the students of Leaders for the Future Program that are of the total of 121 male and female students from different nationalities.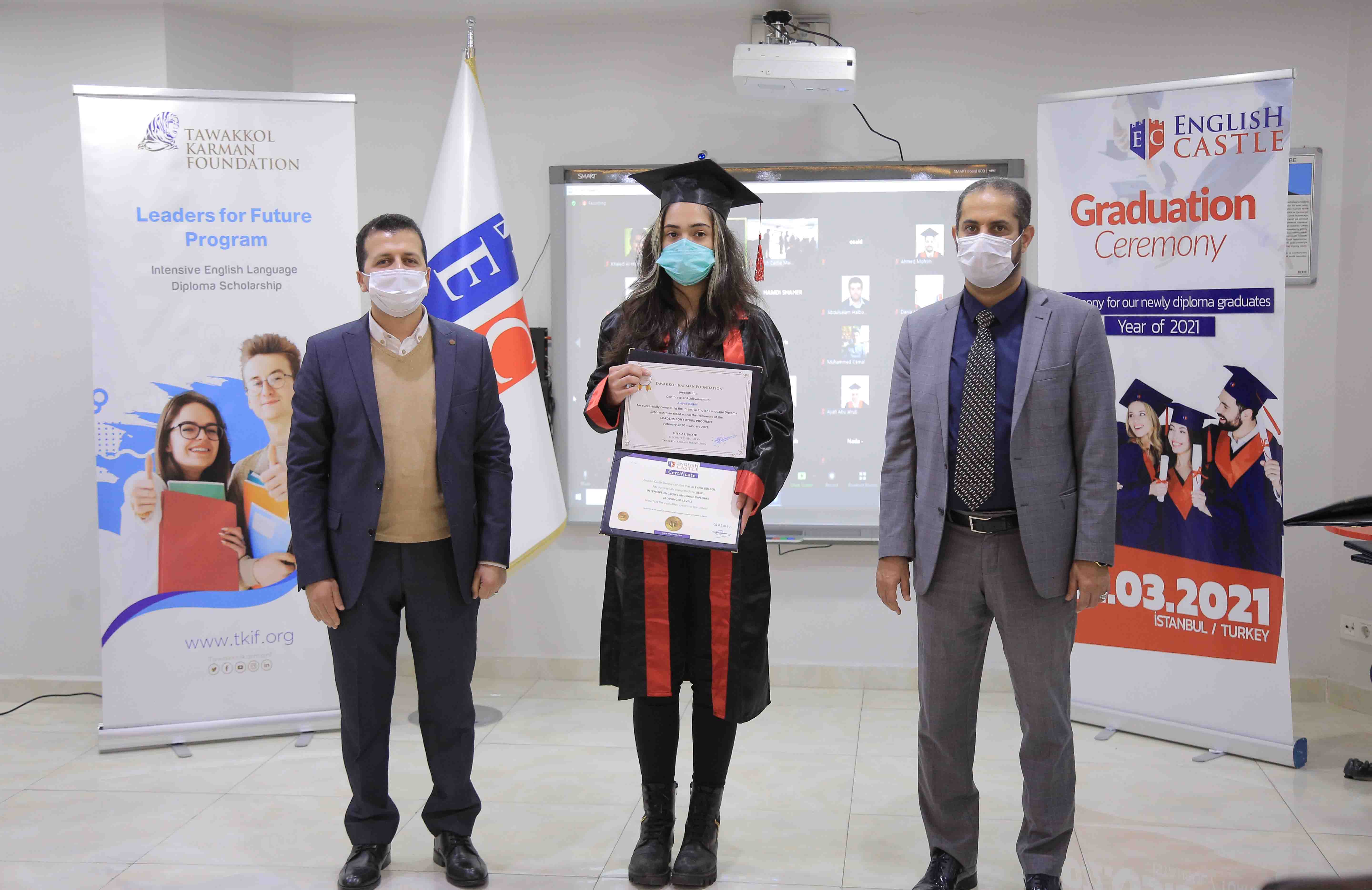 Click here to see all photos.