Articles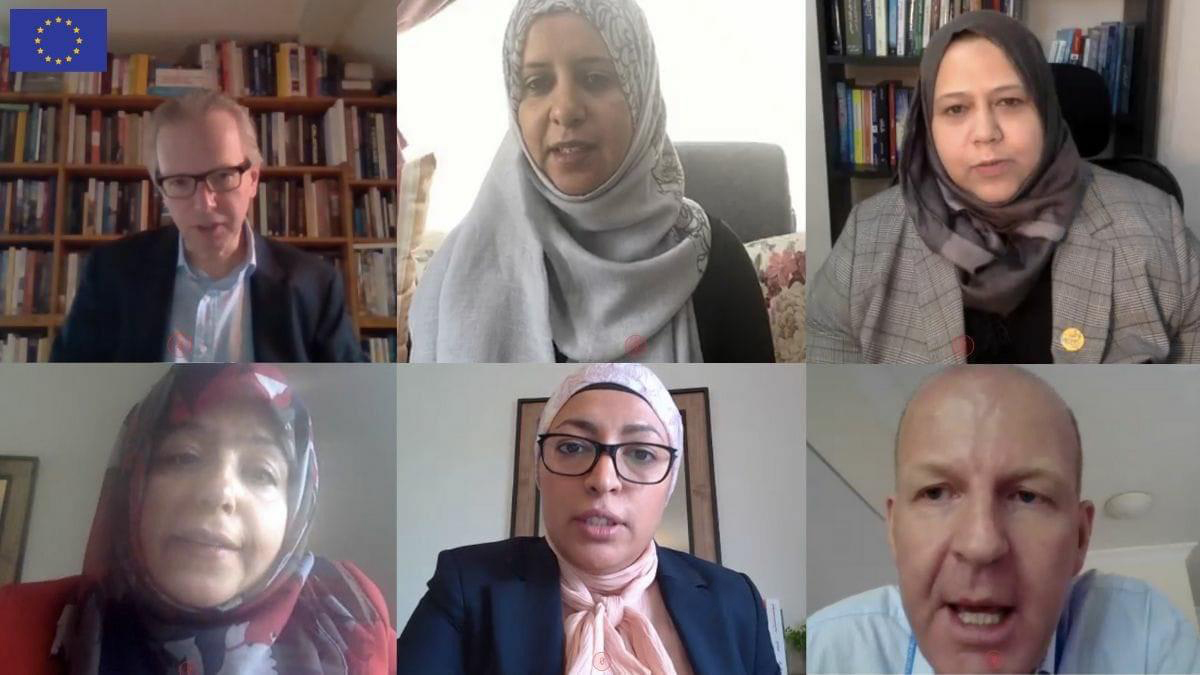 TKF at the forefront humanitarian needs and COVID-19 in war-torn Yemen
"Tawakkol Karman Foundation, continuous its efforts in supporting women on the ground to face COVID-19, and to look for opportunities for peace". With this statement,
Misk Aljunaid the director of the foundation, concluded her speech in the webinar " Women at the forefront humanitarian needs and COVID-19 in war-torn Yemen held by EU at the UN- Geneva on May 13, 2019, and this a summary for her speech: ( The situation of women in Yemen calls for an immediate and broad rescue operation. We need to think about short-term projects with impact, as well as an integrated long-term strategic vision.
The war cannot go on forever.
It will stop one day but we do not know when. In the meantime, it is not reasonable to delay projects of development, education, and women's economic empowerment until after the war. All of this raises the question — Do we address immediate requirements such as implementing humanitarian relief interventions that have a quick impact? Or should we pay more attention to far-reaching intervention projects?
As Tawakkol Foundation we work on both tracks to achieve significant results in less time and with broad community participation.
Yemeni women on the ground suffer from unequal opportunities and are vulnerable to all forms of violations.
We think it is time to stand with women on the ground in a concrete and intensive manner and push for continuous and sustainable projects in both times of peace, and war.
It is also time to work on urgent efforts that lead to overcoming the current reality and at the same time engage in the process of empowering women at all social, economic, and political levels.