Articles
Five Films Win in Edrak Festival for Short Films, Supported by TKF
Five of the 11 short films have won awards during the Yemeni short films festival, Which concluded on Saturday, 26th of October, 2019, and was organized by the Yemeni Students' Union in Istanbul, Turkey, with the support of the Tawakkol Karman Foundation.
The Chair and the Black Man directed by Anas Al-Adaini won the first place.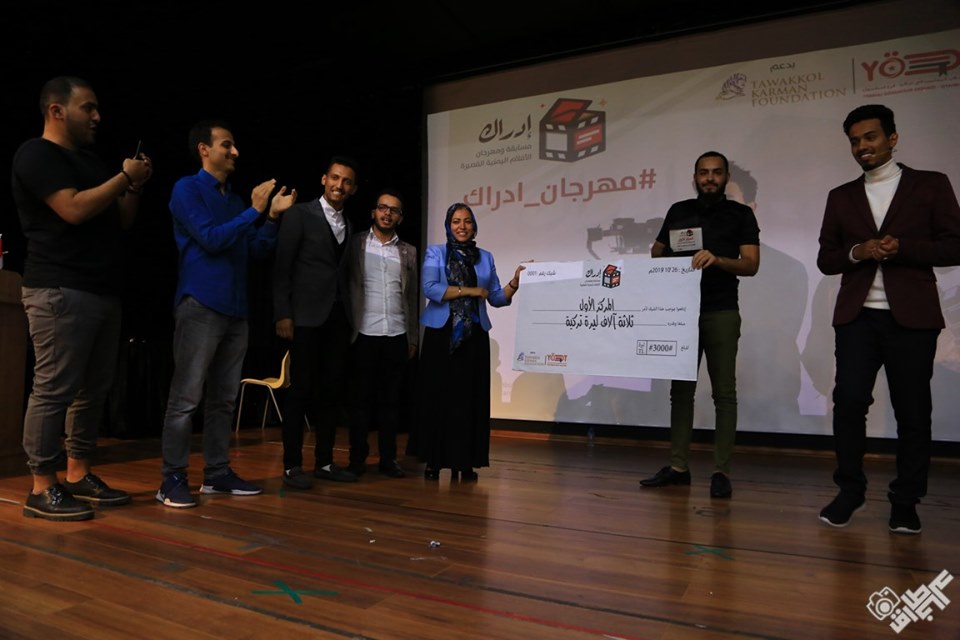 While The Story of Ahmed directed by Saleh Al-Qadmi won the second.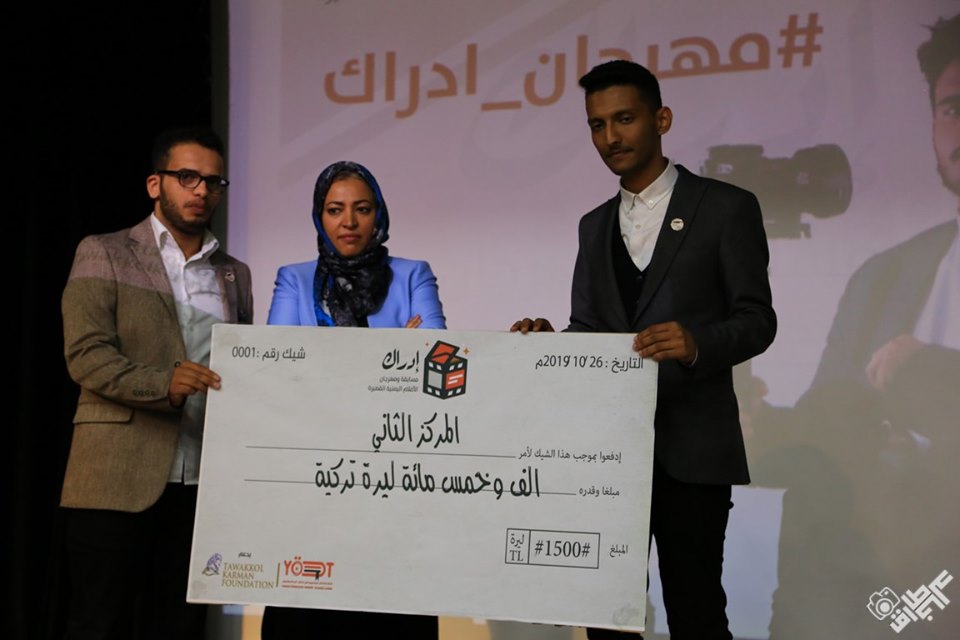 In the third place came Black and White for the director Abdullah Balfaqih.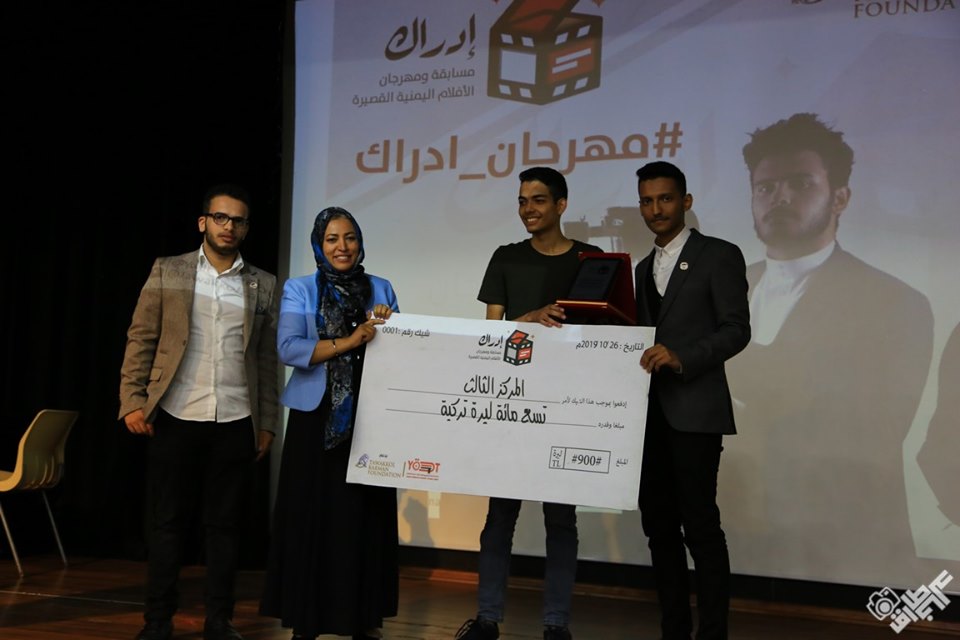 While in the fourth place came features of a dream for the director Bakr Al-Subaih.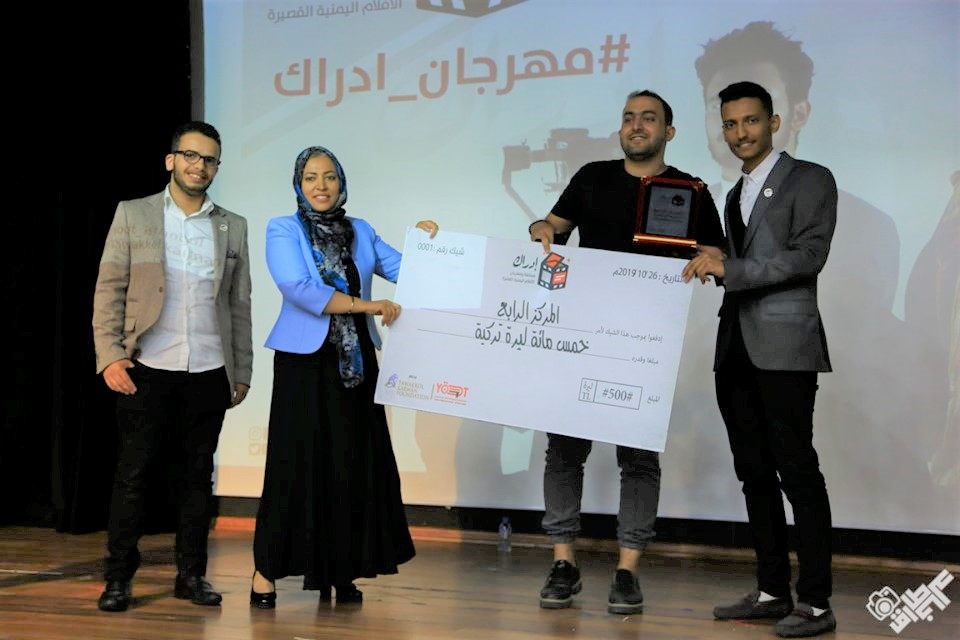 And in the fifth place came Incomplete "Nakis" for the director Shaima Amin.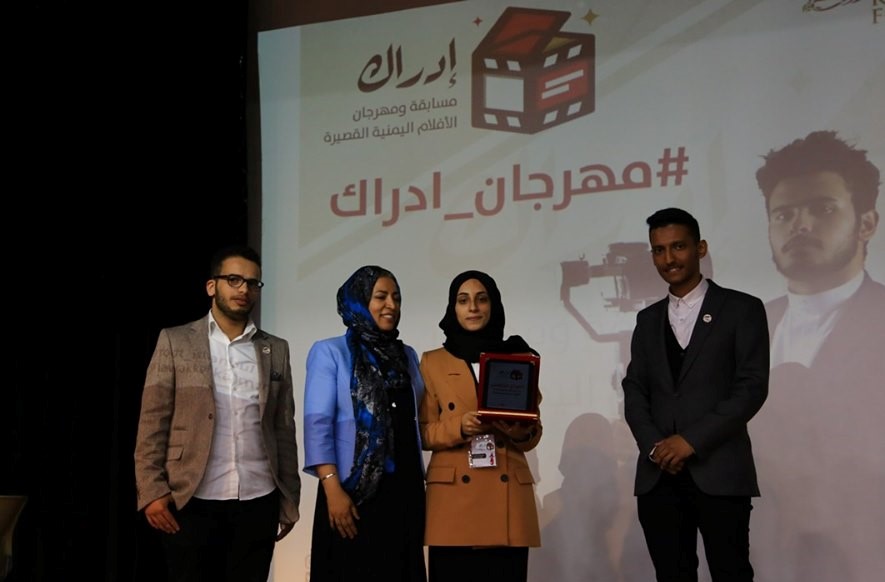 The festival's jury included the Palestinian filmmaker, Nawras Abu Saleh, the media professional and screenwriter, Safaa Essam, and the television director, Issa Ismail.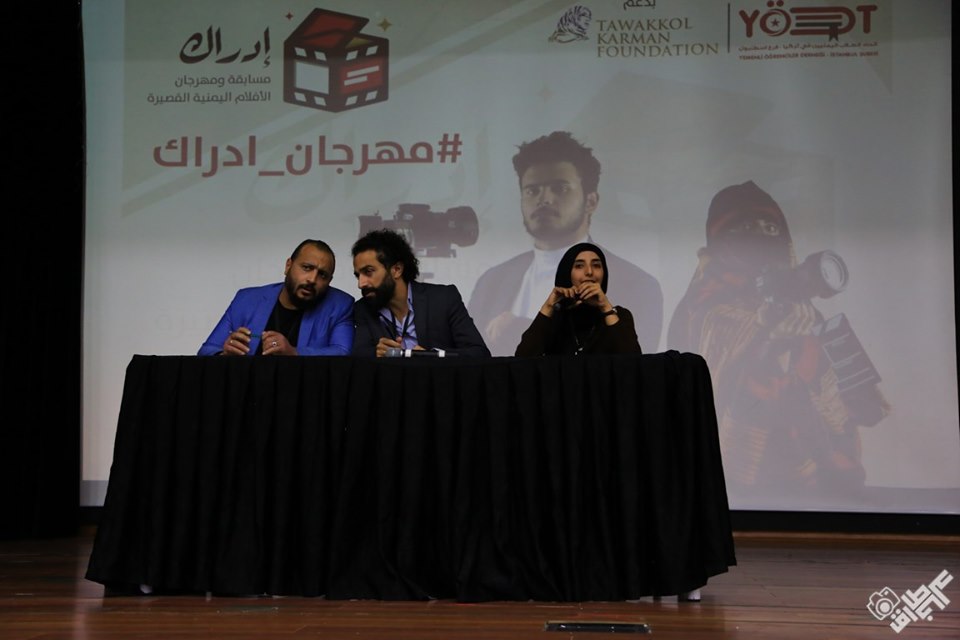 It is referred that Edrak festival aims to raise the level of performance among Yemeni media and film students, and qualify a group of them to become able to create their own content, and develop their technical skills in scriptwriting, editing and visual editing, as well as the management of photography sites and staff and refine creative skills to serve the lofty goals of the society.
It should also be noted that Tawakkol Karman Foundation (TKF) is a non-profit organization that works in all areas of development and supports ideas, policies, activities, and projects that contribute to directing societies towards democracy and development, as well as spreading peace, establishing good human values, rejecting violence and poverty, resisting ignorance and all forms of racism.
To see more photos click here