Articles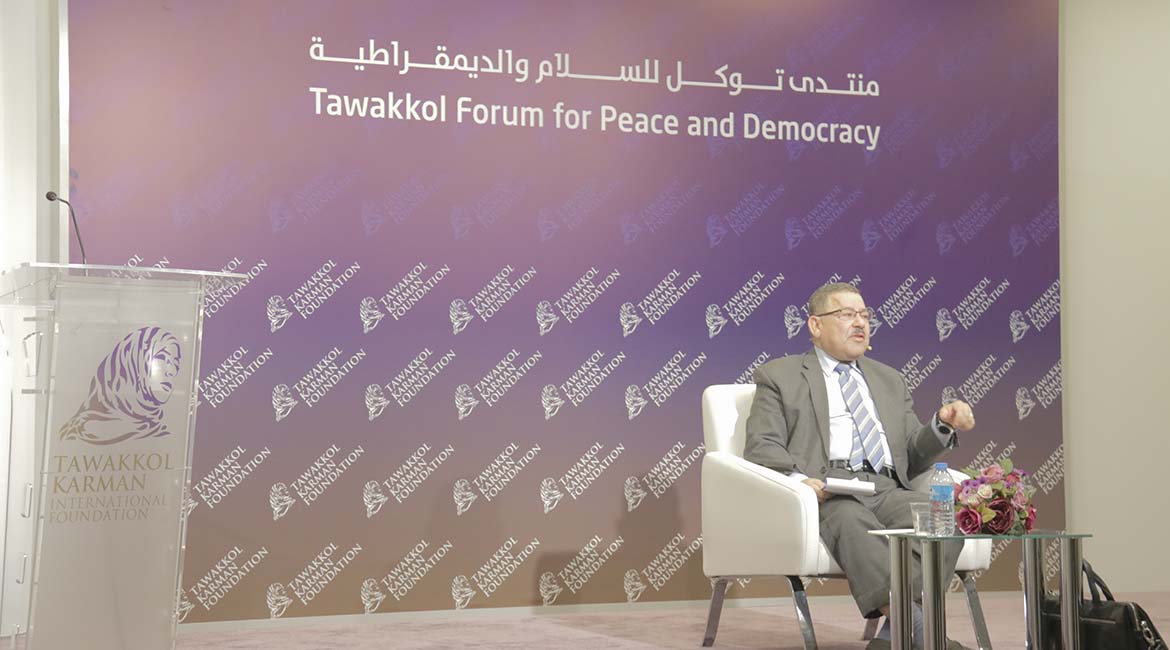 The phenomenon of tyranny in the Arab world
Tawakkol Karman International Foundation holds a lecture entitled "The phenomenon of tyranny in the Arab world"
On Saturday, 27th of April, 2019, Tawakkol Karman International Foundation held in Istanbul city a lecture under the title "The Phenomenon of tyranny in the Arab World" by Dr. Saif al-Din Abdul Fattah, a professor in the political theory at Cairo University.
The event, which was held at the headquarters of Tawakkol Karman Foundation in Istanbul, was attended by many media professionals, activists and interested people.
Dr. Saif al-Din Abdul Fattah said that the story of tyranny in the Arab world is linked to major events, and the Arab revolutions revealed this authoritarian state.
Abdul Fattah stressed: "there can be no real revolutions unless we know the hidden places and frameworks of tyranny that provide and support the environment that empower it in the Arab region in particular."
Abdul Fattah also said: "The authoritarian regimes and regimes of political tyranny almost disappeared from most countries around the world, but remained prosperous in Arab countries as if there is someone who supports this phenomenon in our countries in some ways."
He added: "This phenomenon has remained steadfast and monstrous on Arab citizens in a state of great disrespect for the demands of peoples."
Abdul Fattah said: "To study any phenomenon, we should look at those who hold the joints of this phenomenon and formulate it within the framework of governance in the community, and establish the phenomenon of tyranny and empower it, without slipping to accuse peoples of ignorance and so on".
At the end of the lecture, participants listened to the interventions of interested intellectuals and media professionals and to the replies by dr. Saif al-Din Abdul Fattah.