Articles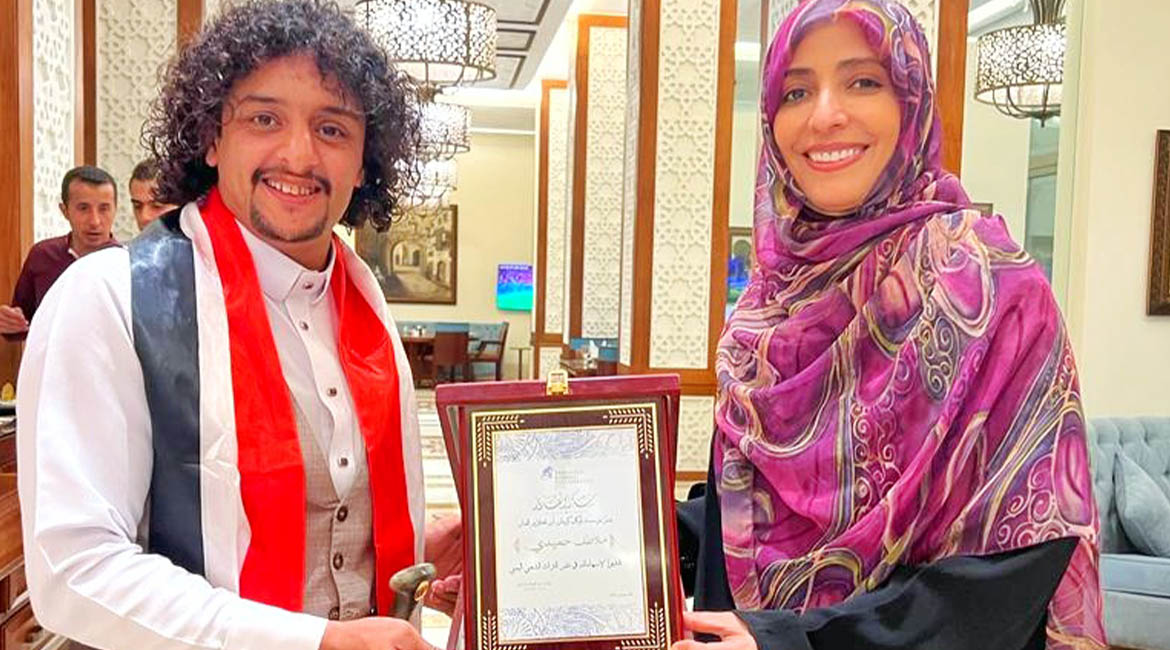 Tawakkol Karman Foundation Honors the Qatar World Cup Drum Player
On Thursday 8th of December, the Nobel Peace laureate and chair of the board, Tawakkol Karman, honored the popular Yemeni drum player, Mulataf Humaidi, with the Tawakkol Karman Foundation shield and a cash prize of $10,000.
In a brief speech during the award ceremony in the capital of Qatar, Doha, Tawakkol Karman said that honoring Malatif comes in appreciation of his contribution in reviving the Yemeni folklore, in which Malatif gifted the attendees of Qatar World cup a state of beauty, creativity, and joy, which she hoped reaches the world in the future.
Karman confirmed that Malatif presented a beautiful image of Yemen and made all Yemenis proud and grateful of the outstanding presence in the World Cup. The honor comes within the framework of Tawakkol Karman Foundation's interest and sponsorship of talented and creative Yemenis in various fields, who raise the name of Yemen in international forums.