Articles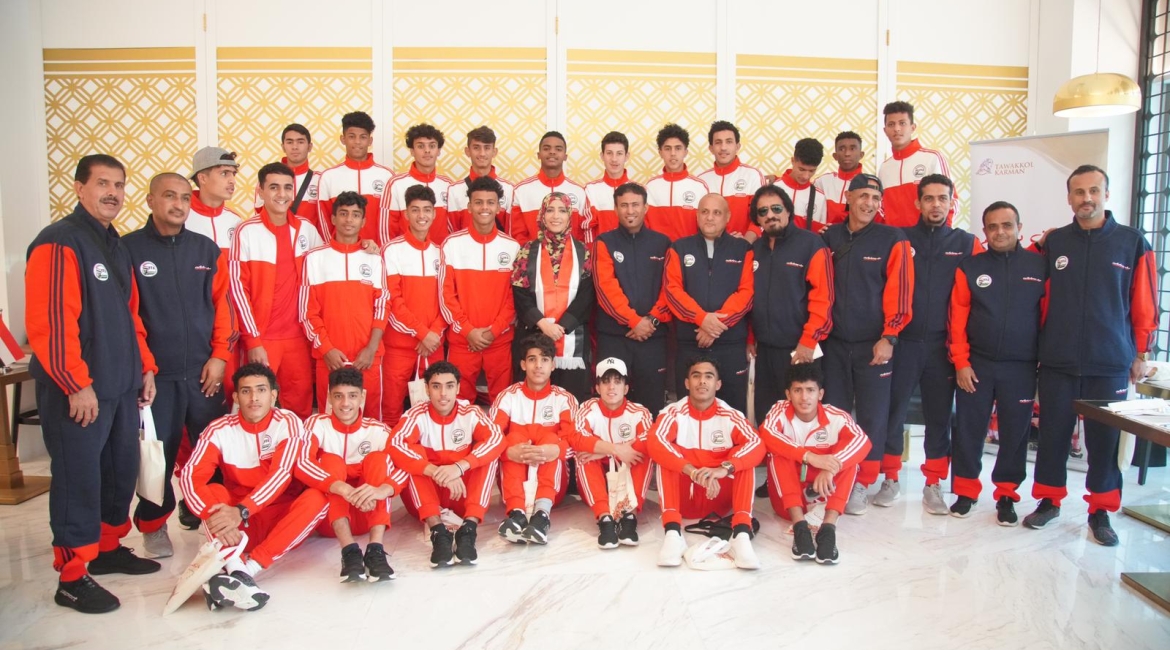 Tawakkol Karman honors Yemen's Junior Football Team
On Thursday 23 December 2021, the Nobel Peace Prize-winning human rights activist, Tawakkol Karman, honored the Yemen national football team for winning the West Asian U15 Boys Championship 2021 in its 8thedition, which was hosted in the Saudi city of Dammam.
At a ceremony today on this occasion in Doha under the title "Proud of Your Achievement", Tawakkol Karman praised the national team's performance during the tournament, saying that the team members have best represented Yemen and successfully given the world a good picture of Yemen in spite of all setbacks and obstacles.
The team has been able to unite Yemenis and re-raise hopes among all of them at an extremely critical moment, noted Mrs. Karman.
"I have always believed in the youth as the makers of the future", she continued. Addressing the junior national team members, she added: "You through your morals and achievements are the typical example of Yemenis".
For his part, the team coach, Qais Saleh, expressed his sincere thanks to Mrs. Tawakkol Karman for encouragement and described her initiative to honor the players as a gesture worthy of respect. He also thanked all Yemenis who showed support and encouragement to the team.
A number of administrative and technical team members also made statements about the team's participation and reaching the final of the tournament.
Tawakkol Karman had pledged to honor all the team's players and their technical and administrative staff upon their return to the Republic of Yemen, with a sum of five thousand dollars and an iPhone.
Yemen's Junior Football Team has crowned champions of the WAFF U15 Boys' Championship 2021, after their victory in the final over their Saudi counterparts, promoting an unprecedented joy across the nation.