The convoy arrived on Friday, March 31st, 2023, after completing necessary crossing procedures.
The aid will be distributed to those affected by the earthquake and includes food baskets and personal hygiene items for adults and children.
The convoy is the second sent by Tawakkol Karman Foundation, after sending aid to the earthquake victims in the Turkish province of Hatay on February 16th, 2023.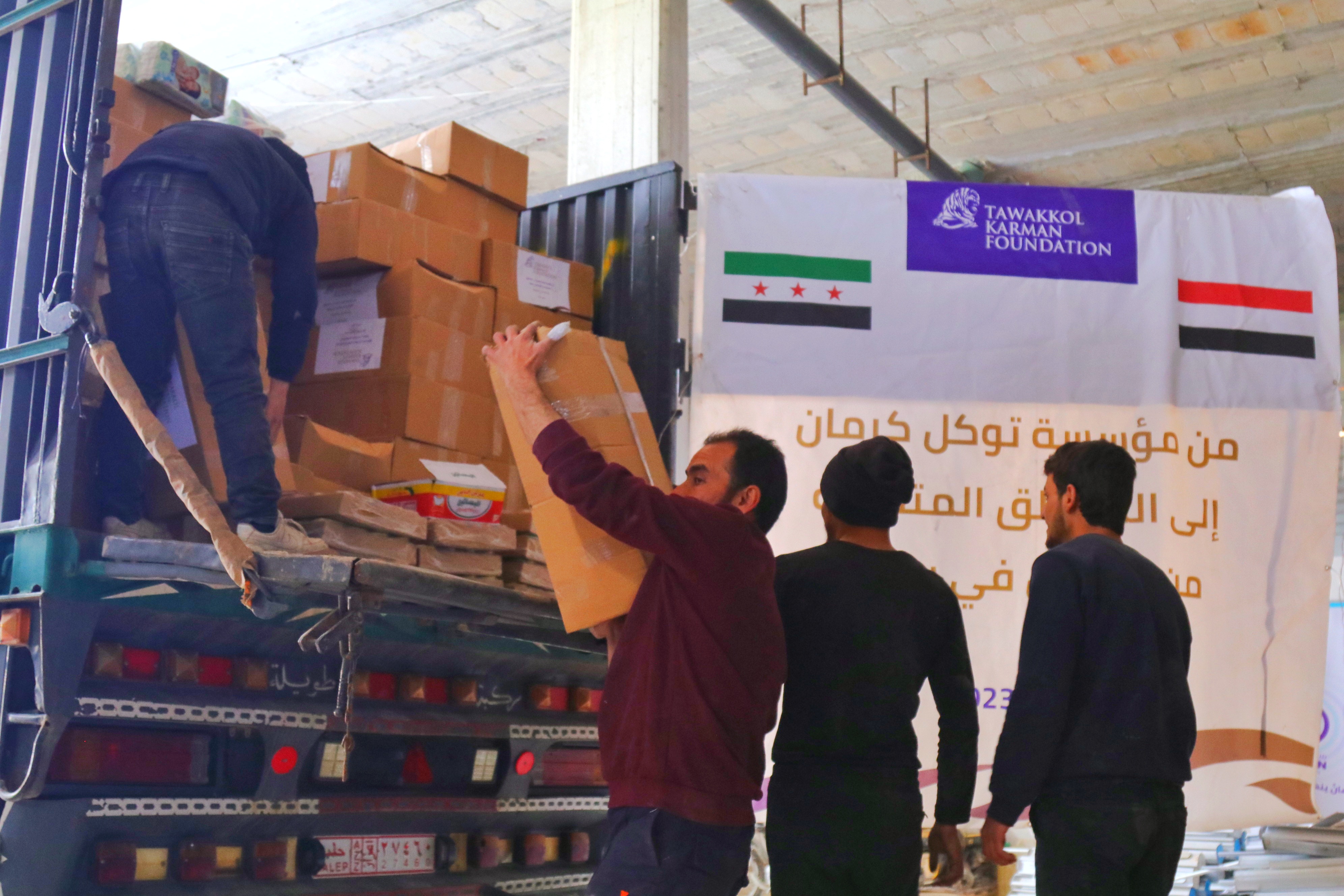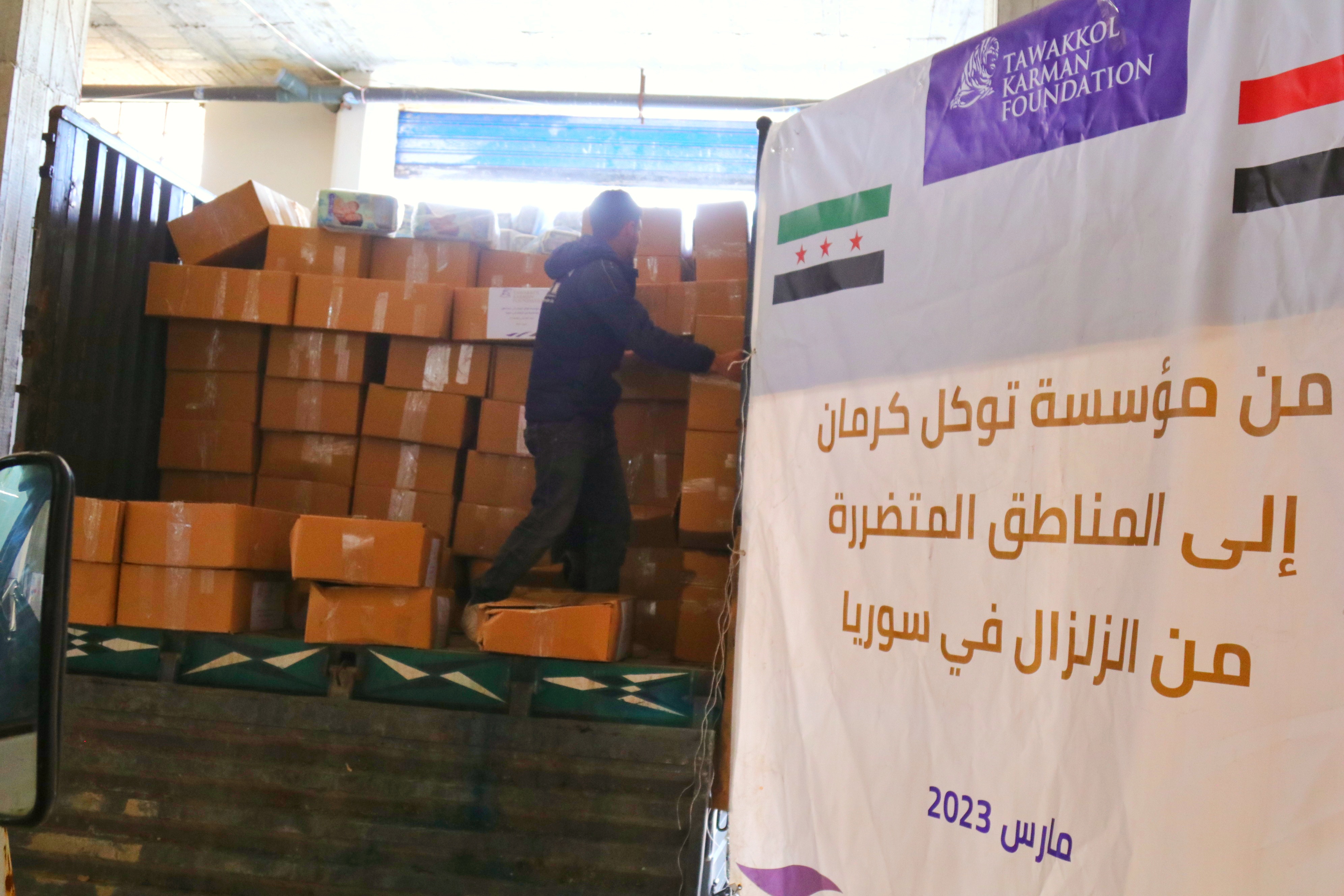 In the coming days, Tawakkol Karman Foundation will construct 50 housing units for those affected by the earthquake in Turkey. The foundation had previously promised to build these units.
On Monday, February 6th, an earthquake with a magnitude of 7.7 struck southern Turkey and northern Syria, followed by another earthquake hours later with a magnitude of 7.6 and hundreds of violent aftershocks. The earthquakes caused significant loss of life.