Tawakkol Karman Foundation has established a grocery for a destitute family in Wadi Al-Nakhil in Hajar district of Hadramout governorate, enabling them to face the harsh conditions of life.
Zaima and her disabled daughter Salma, live in a house made of mud and palm fronds in Hajar district, about 170 kilometers far from Mukalla, in one of the most deprived districts, that suffers from a lack of basic services.
Zaima Khamis says we get flour, rice and oil from the aid provided by philanthropists.
Long years lived by Zaima alone after the loss of her husband, supporting and caring for her daughter, she says: It was raining on us and I would hug my daughter until the rain ended, and no one would come to help us or check on us, we suffered from cold and hunger, and no one paid attention to us.
Tawakkol Karman Foundation and through Haith Al-Insan program visited her in her hut to help her establish a small business for her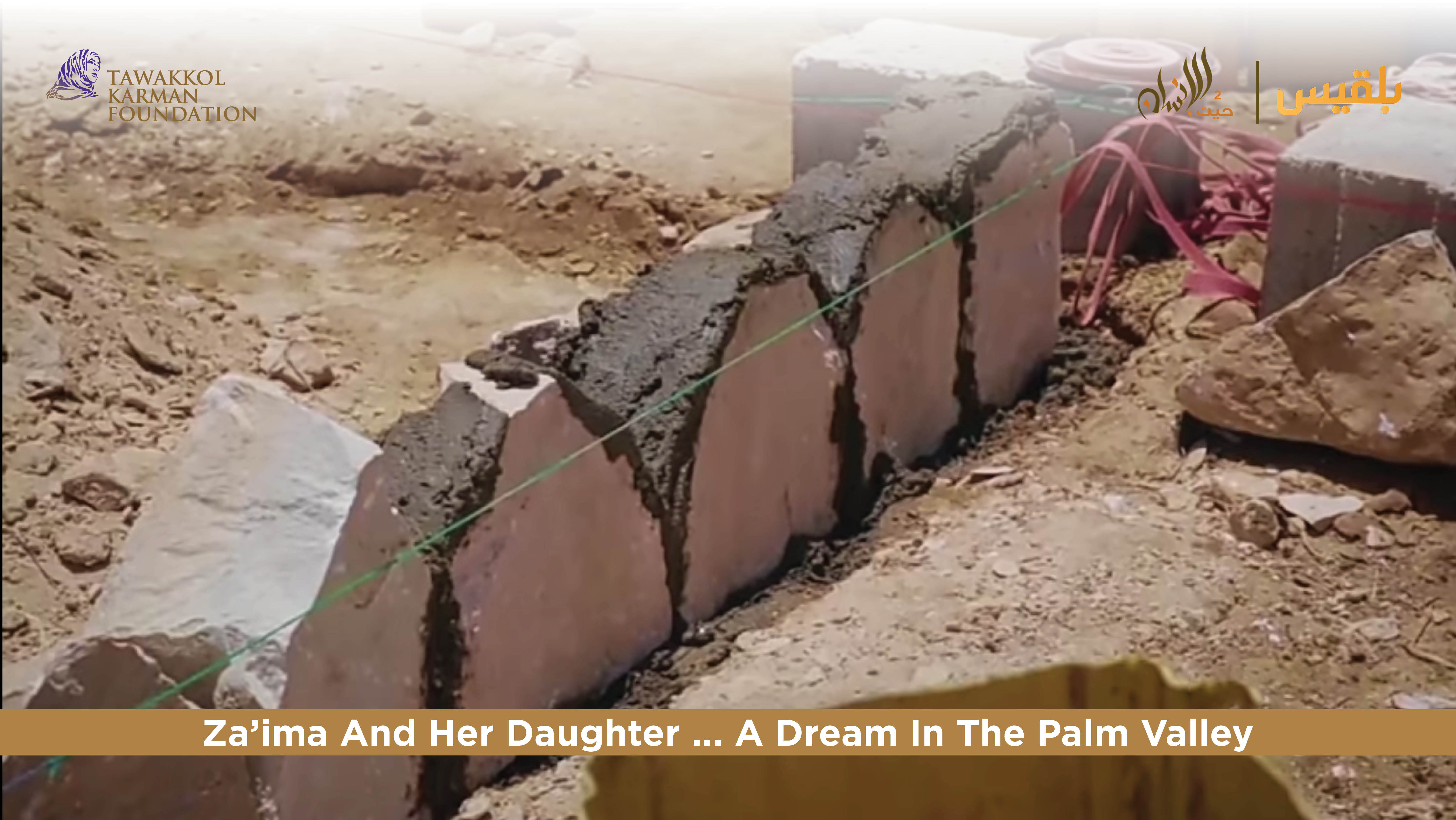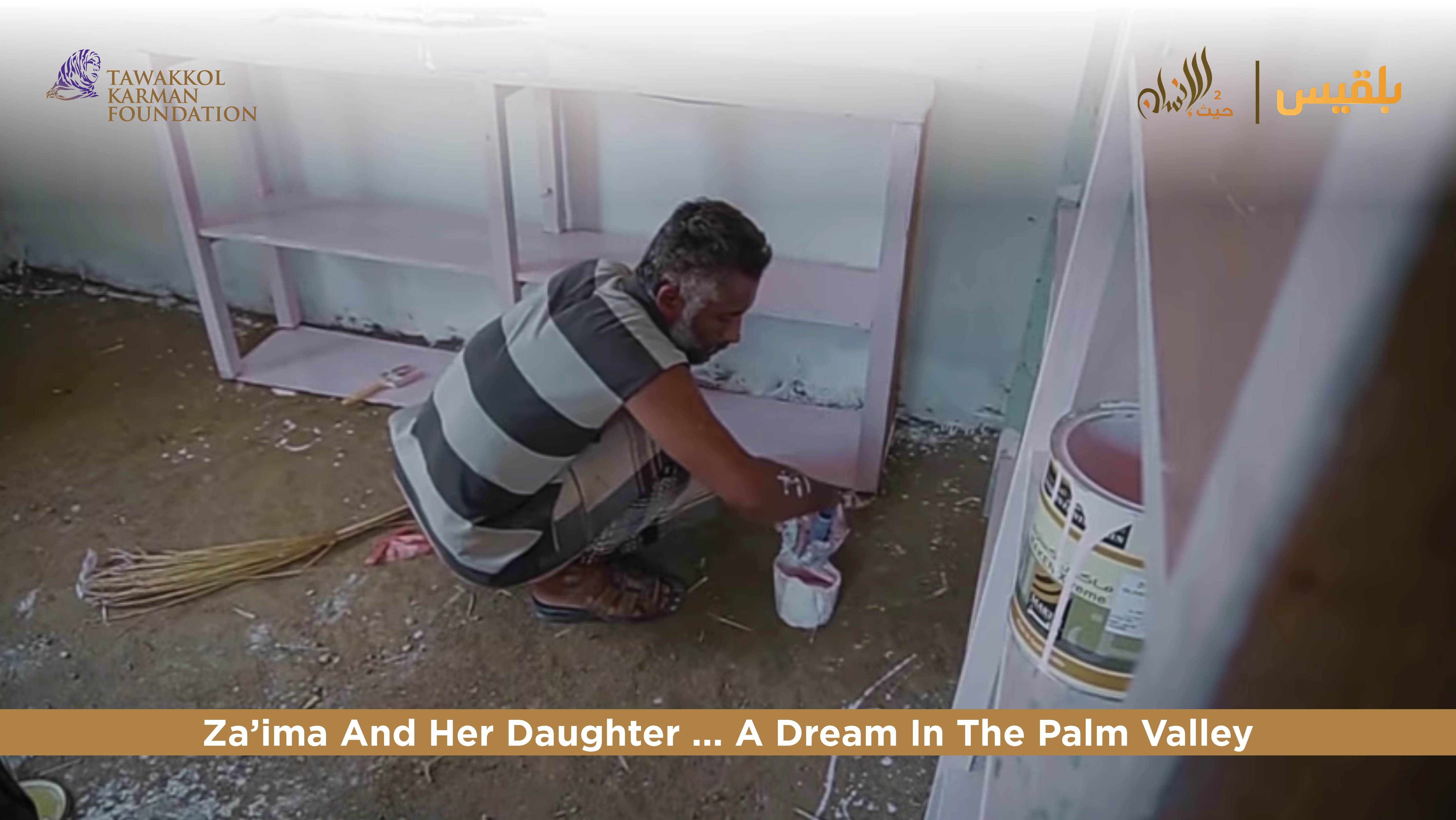 The project included establishing a food store so that she could be self-reliant and provide with the necessities of life.
The establishment of the grocery for Zaima and her disabled daughter is part of Tawakkol Karman Foundation development program "Haith Al-Insan", which is shown by Belqees channel during the month of Ramadan.