Tawakkol Karman Foundation provided a shop for Abdul-Jalal, an IDP in Taiz city, to help him and his family meets the requirements of living in the city whose people suffer the repercussions of war and siege.
Abdul-Jalal is one of those whom the war caused to flee from his house on Al-Khamseen Street in Al-Defa'a Al-Jawi - on the line of combat - to a small shop in Al-Kawthar neighborhood in the center of Taiz, and he lives there with 13 members of his family.
His wife says we were displaced from our house as a result of the heavy shelling. We watched children and women die because of sniping and shelling in our neighborhood. We went to the city and now we live a difficult life and we are homeless.
Tawakkol Karman Foundation visited Abdul Jalal through "Haith Al-Insan" program, to provide a helping hand to them and prepared a small business for him to alleviate some of his sufferings and help him overcome the conditions in which they live.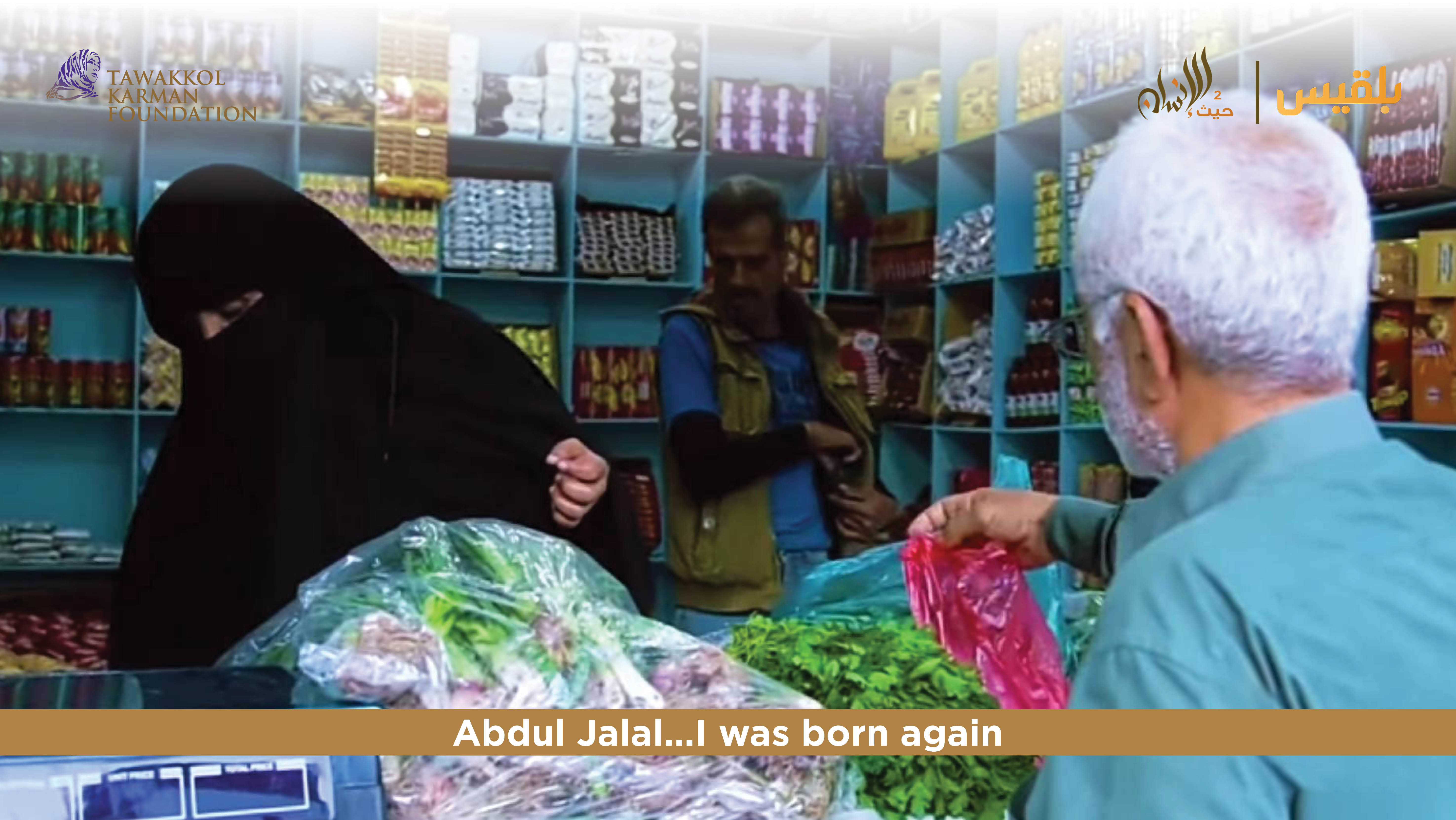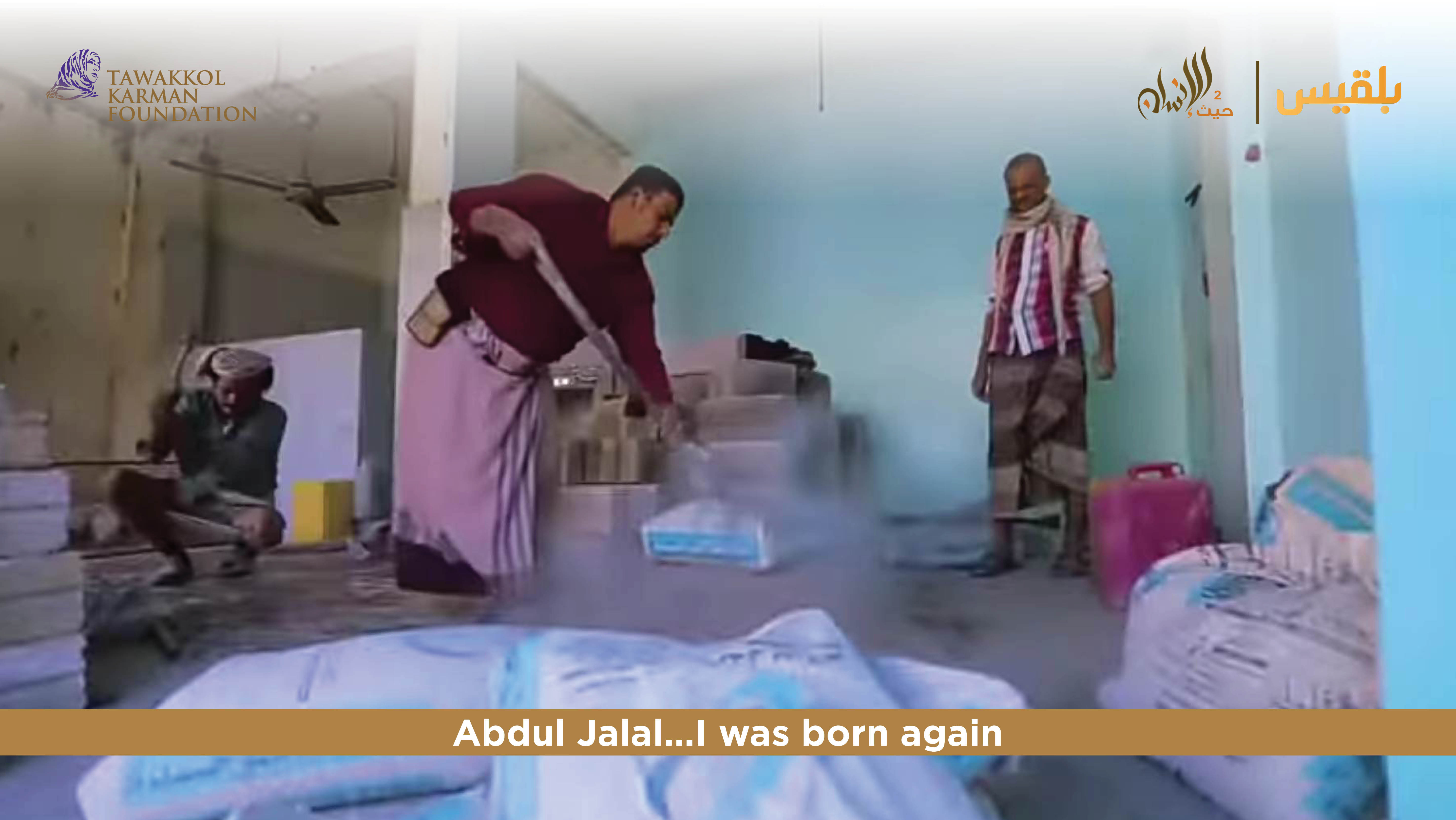 The small business provided by the Foundation included equipping a food store and purchasing a refrigerator, foodstuffs, and vegetables.
Al-Jalal expressed his happiness and great joy with this project, and said, "I feel that we were reborn today."
The project of equipping a small business for Abdul-Jalal in Taiz is part of Tawakkol Karman Foundation development program "Haith Al-Insan", which is shown by Belqees channel during the month of Ramadan.