Tawakkol Karman Foundation provided Um Saad from Haran Dayan village, in Tuban district, Lahj governorate with a project in livestock breeding, through which she could meet the requirements of living.
Among all the stories that we hear and see in our lives, the stories of women's struggles remain unique in their sacrifice and are stuck and engraved in our minds among dozens of other stories.
The story of Om Saad is one of those stories of a woman struggling in life, as she is a mother of nine children, and after her husband left her alone to face her fate and the fate of her children, she assumed the responsibility and worked in raising livestock and farming.
Um Saad lost one of her sons, who commit suicide due to poor family conditions, while the other died due to kidney failure.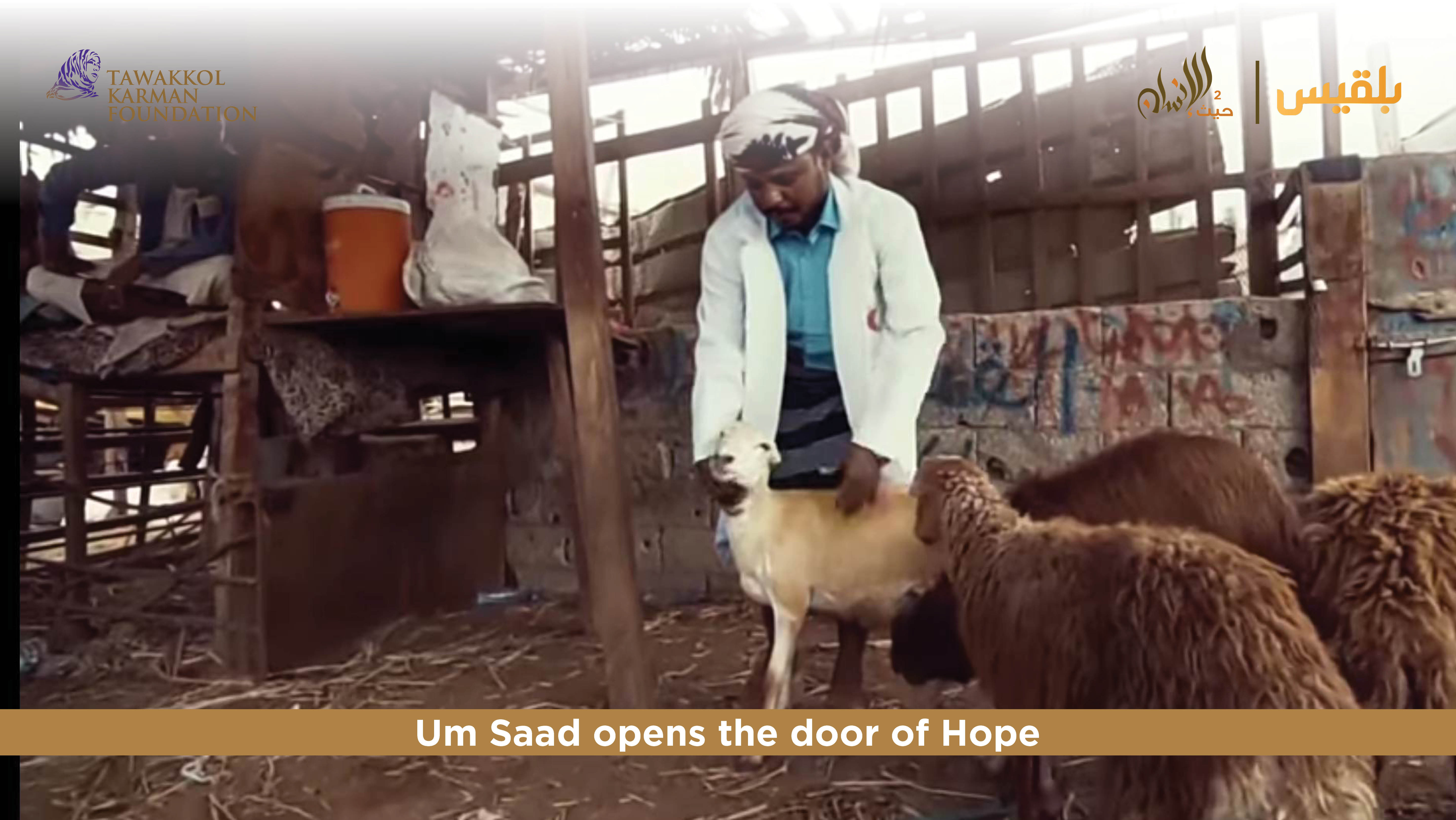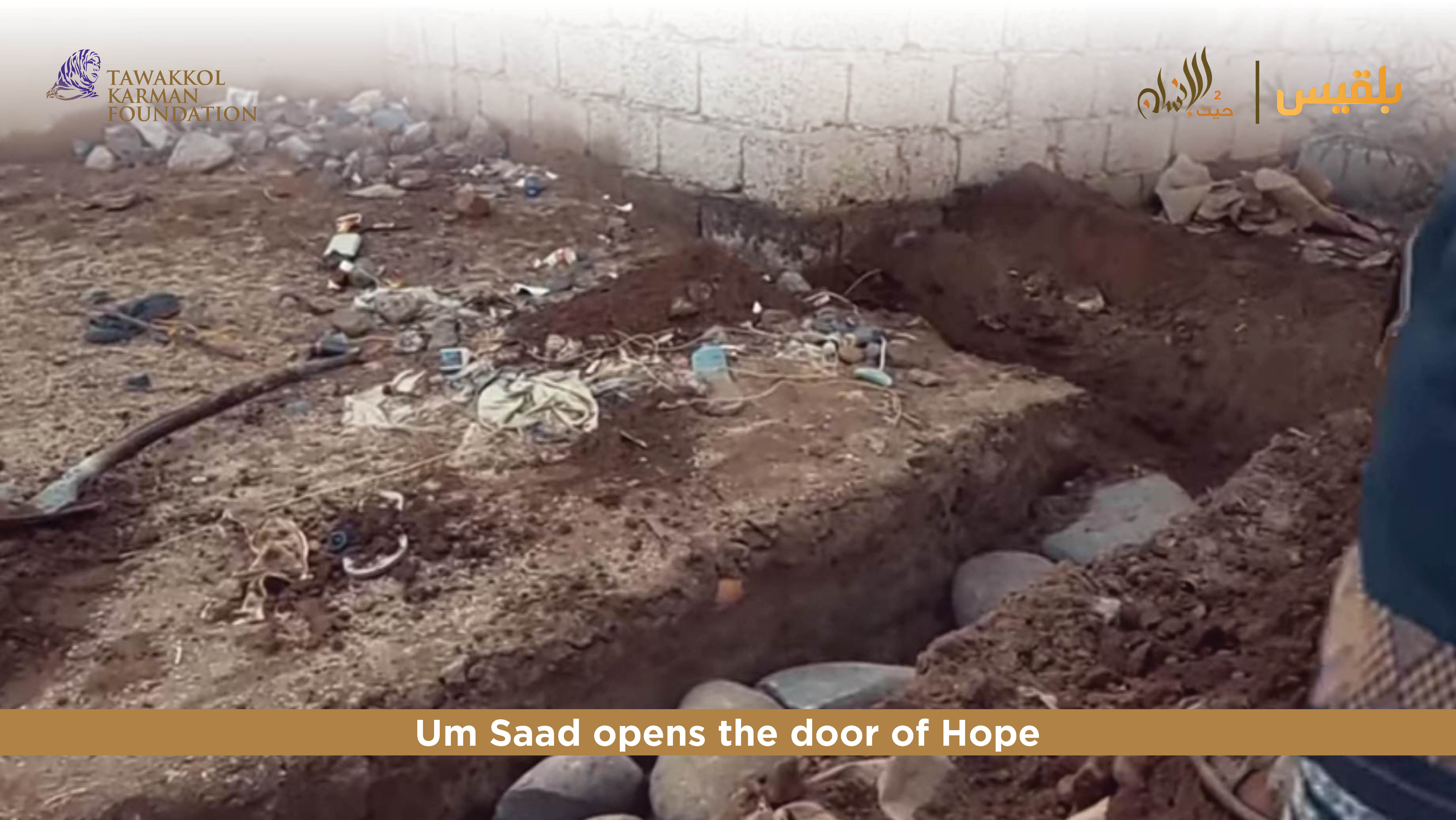 Abd al-Ezi Salem, the sheik of Haran Dayan village says that Om Saad was able to overcome most of the challenges she faced, and she was never defeated and surrendered despite all the circumstances.
Tawakkol Karman Foundation, through "Haith Al-Insan" program, provided Om Saad with funds to build a barn for livestock and buy sheep.
The funding for building a barn and purchasing livestock for Um Saad is part of Tawakkol Karman Foundation development program "Haith Al-Insan", which is shown by Belqees channel during the month of Ramadan.