Tawakkol Karman Foundation established production and service projects for the most vulnerable, marginalized, poor, and needy women in Al-Mahra Governorate, to enable them to face the difficult and harsh living conditions after years of war, and living in extreme poverty without favorable working conditions.
Afrah Hassan is a housewife, her husband died, and one of her six children suffers from a chronic disease, works in the morning with a salary not exceeding thirty thousand riyals, and uses her time in the evening by selling potatoes in front of her small house, to meet the requirements of her children's studies and their nutritional needs.
Afrah Hassan has a strong will towards work, and she has skills in women's hairdressing, and based on being among the poorest groups as a criterion for Tawakkol Foundation in this project in Al-Mahra Governorate, in eastern Yemen, the Foundation decided to empower Afrah with her enterprise that would enable her to work and take care of her family.
Afrah says: "My dream is to raise my children in the right way, to complete their education, and to be able to face the difficult circumstances of life."
Tears fell from Afrah's eyes the moment she was informed of the Foundation's decision to establish her income generating project.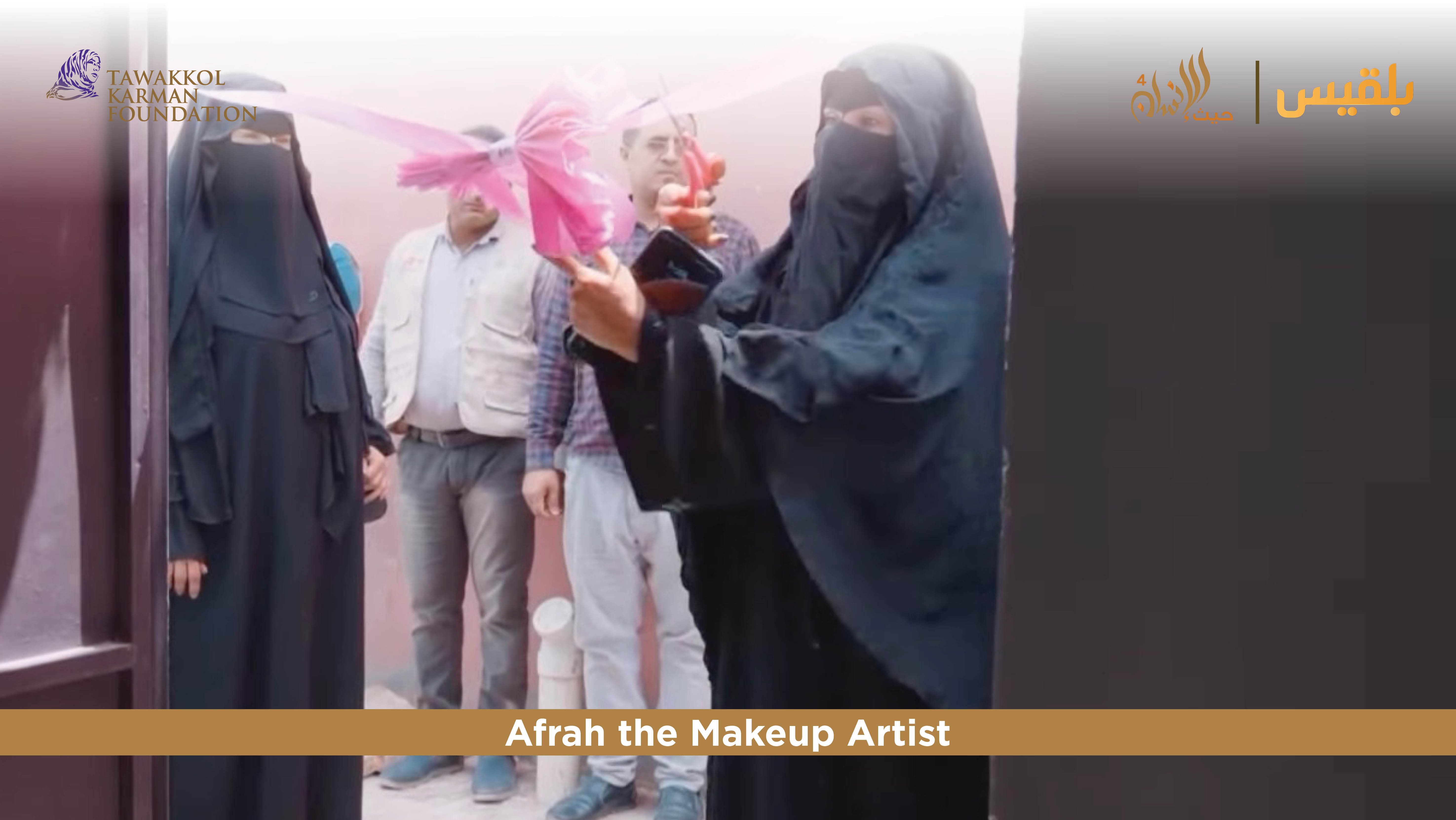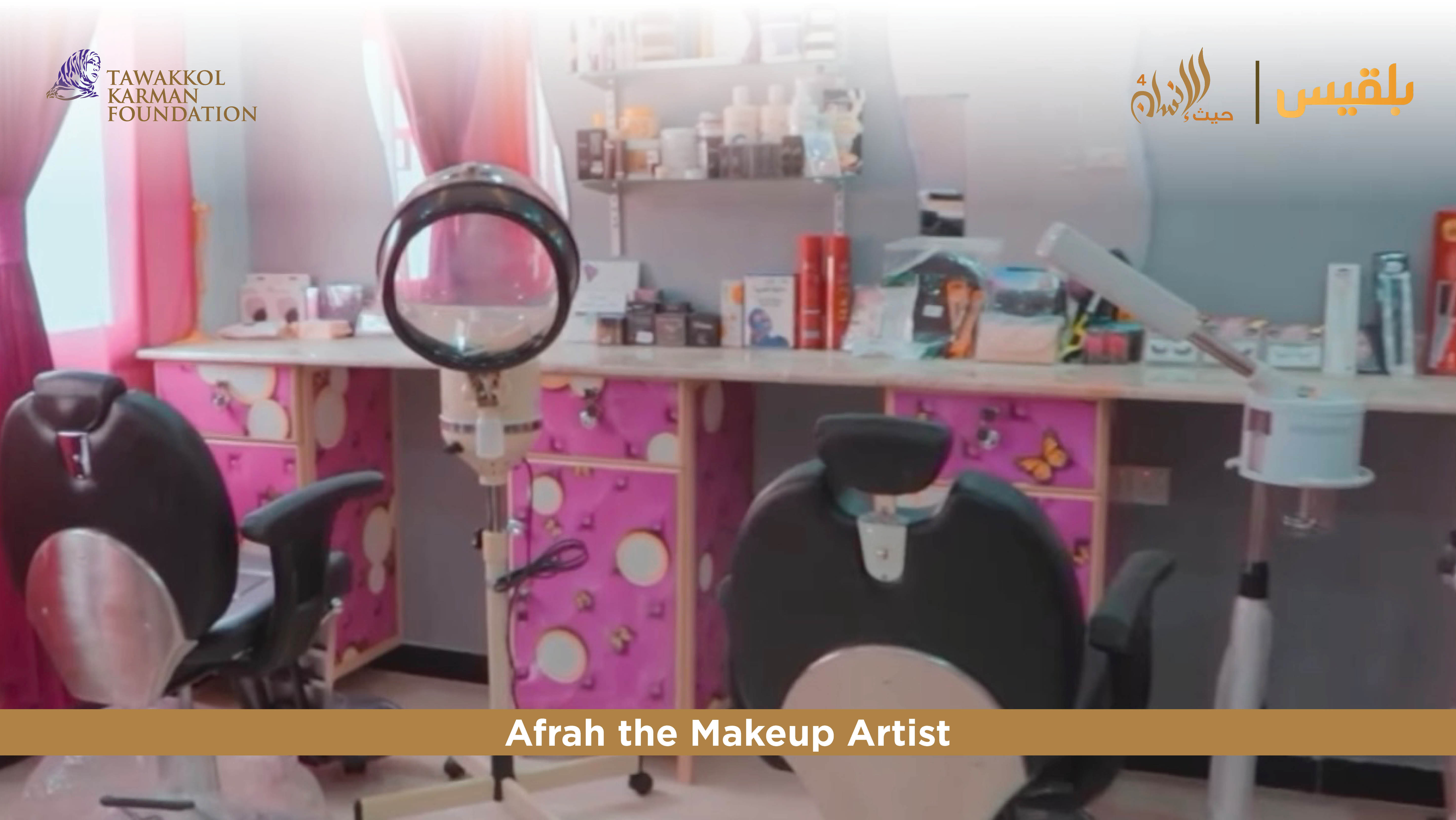 The foundation provided Afrah with a rented hairdressing shop, redesigning it and renovating it with electricity and decoration to suit the requirements of women's work, and furnishing it with all hairdressing tools to enable Afrah to provide the finest bridal hairdressing services and wedding events in Al-Mahra.
Afrah says: I did not expect my dream to come true, I thank God for that, and I thank Tawakkol Karman Foundation for this support, and I urge women not to give up and continue to work and trust themselves until the sustenance comes from Allah.
This project comes within the projects implemented by Tawakkol Karman Foundation through "Haith Al-Insan" program, which is shown by Belqees TV Channel during Ramadan.