Tawakkol Karman Foundation funded small enterprises for four blind people in Hadramout Governorate, as part of a series of development interventions provided by the Foundation in most Yemeni governorates.
Omar, Saeed, and Abdullah Adnan lost the vision ability at different times for various reasons.
In the Society for the Care of the Blind in Hadramout, there are 86 blind people, including 32 women. Tawakkol Karman Foundation contributed through the program "Haith Al-Insan", which is broadcasted by Belqees channel in the month of Ramadan, providing seed money for the four blind people.
Omar, one of the beneficiaries of Tawakkol Karman Foundation project, says: I lost my sight before reaching my thirty years due to weakness in the retina, and whoever loses sight loses his loved ones and friends.
It hurts when people treat you as if you are not blind."
He adds that the blind need work, movement, and activity, but they lack financial support.
Abdullah, the second beneficiary, said that he lost his sight at the age of ten, and was confined to the house for a while.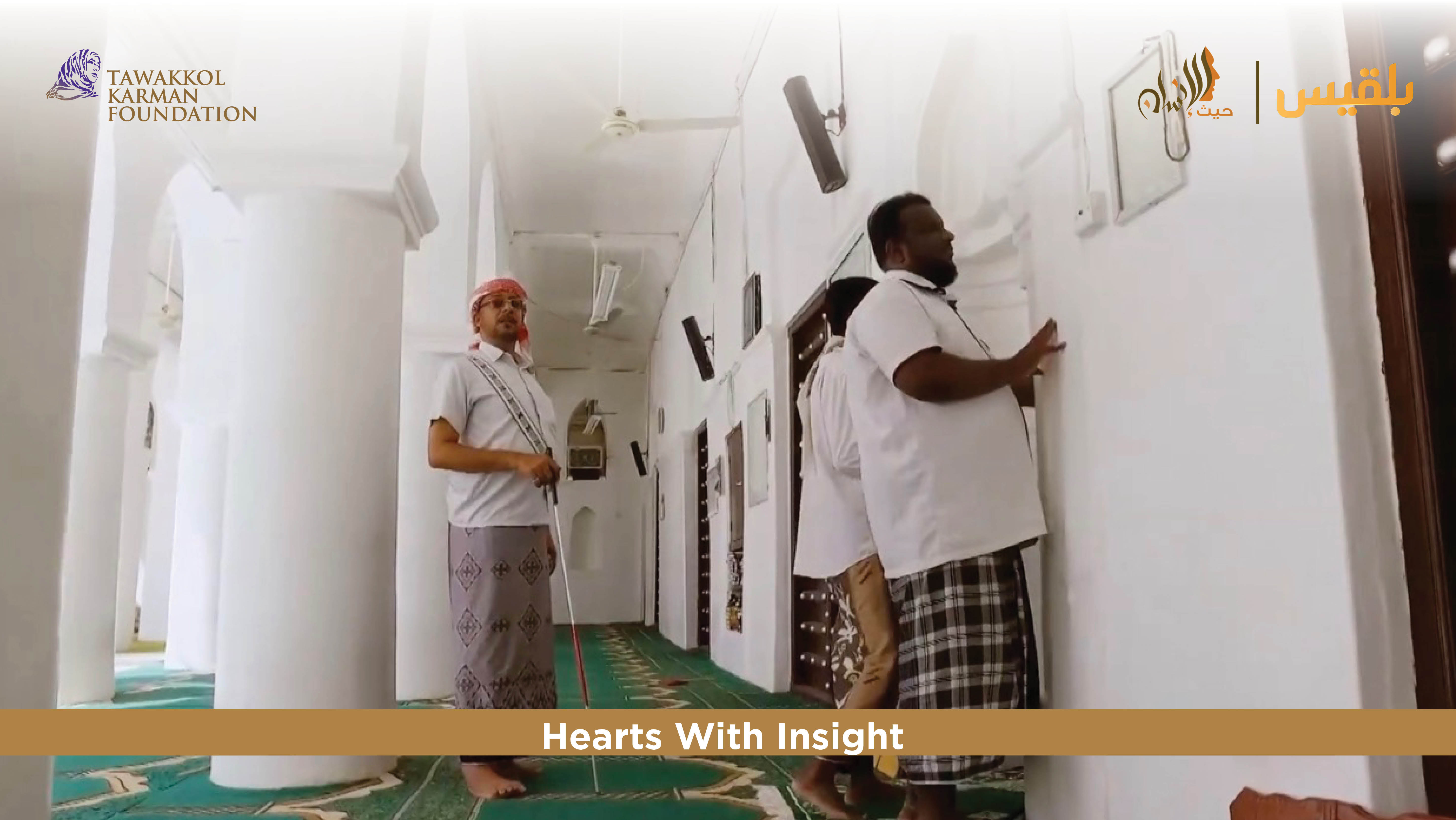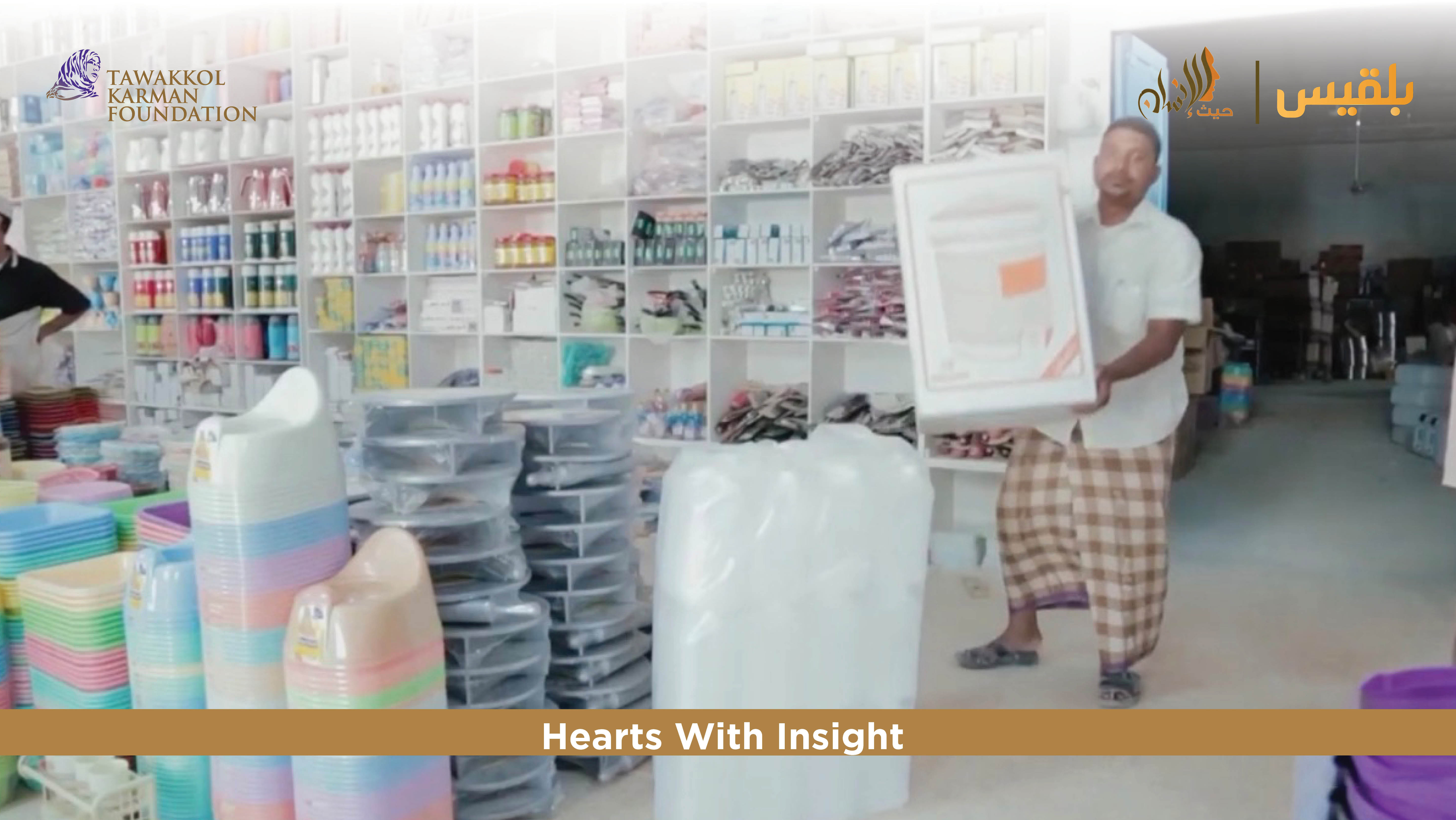 As for Adnan, he says: The doctor told me that I had lost my sight. I returned home sad, wondering how to support my family when I became blind.
Saeed said that he is good at repairing pillows and that he is good at it without anyone's help, but he lacks some basics to start his project.
Abdullah, who benefitted from the library project said: "Now I have work from which I can live, and meets the needs of the house. May God reward them with good. God willing, it will be good for us and our families.
Adnan, for whom the Foundation opened a bookbinding shop, says that he has become self-reliant in his life, thanks to the small enterprise of bookbinding.
A staff of the Association for the Care of the Blind said that these enterprises for the four people with vision impairment are in demand among consumers, and they have been provided with points of sale in the market to sell their products.