Tawakkol Karman Foundation implemented a small enterprise for a displaced woman in Ibb governorate, to help her meet the living requirements with her children and her sick husband.
Elham Ghaleb Muhammad, a displaced woman who fled from Taiz city with her three children, and her husband suffer from cirrhosis and blood clots, and two other children from her family were killed. She settled in Al-Salam IDPs camp, in Ibb governorate, which includes 75 families.
Elham says: "I want to do something, I want to improve my situation, but I can't do anything, no matter how much I work or search... My husband's monthly medication costs YR145,000, and I am unable to provide milk for my child."
Tawakkol Karman Foundation funded the renting of a store and equipping it with solar energy supplies, sewing equipment, various fabrics, some sewing tools, and other requirements.
Elham says, after receiving the tailoring shop key: "I feel happier than you can imagine. My dream was to have capital that would enable me to open a small enterprise, to support my family, its expenses, my husband's treatment, and my child's school requirements."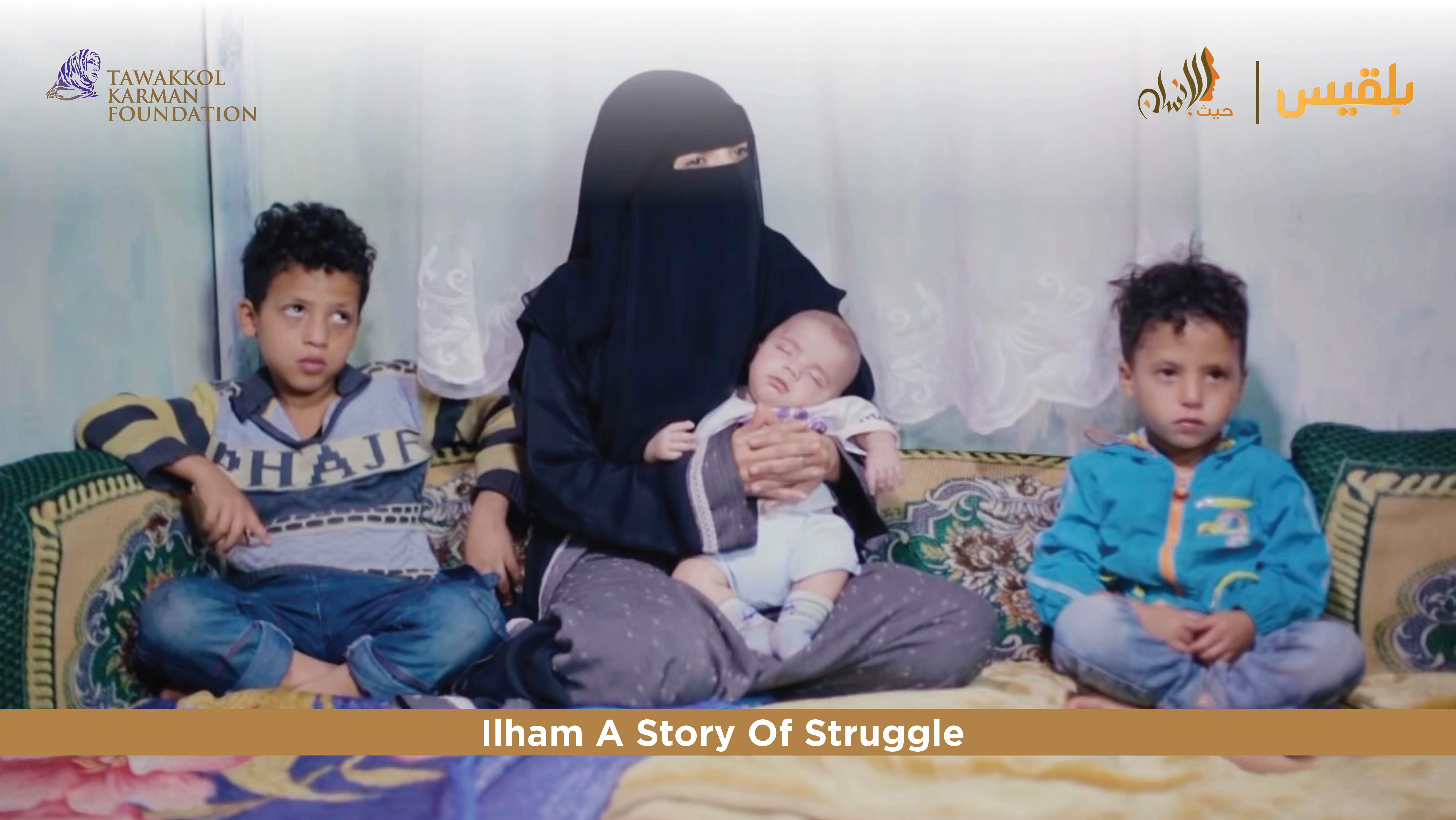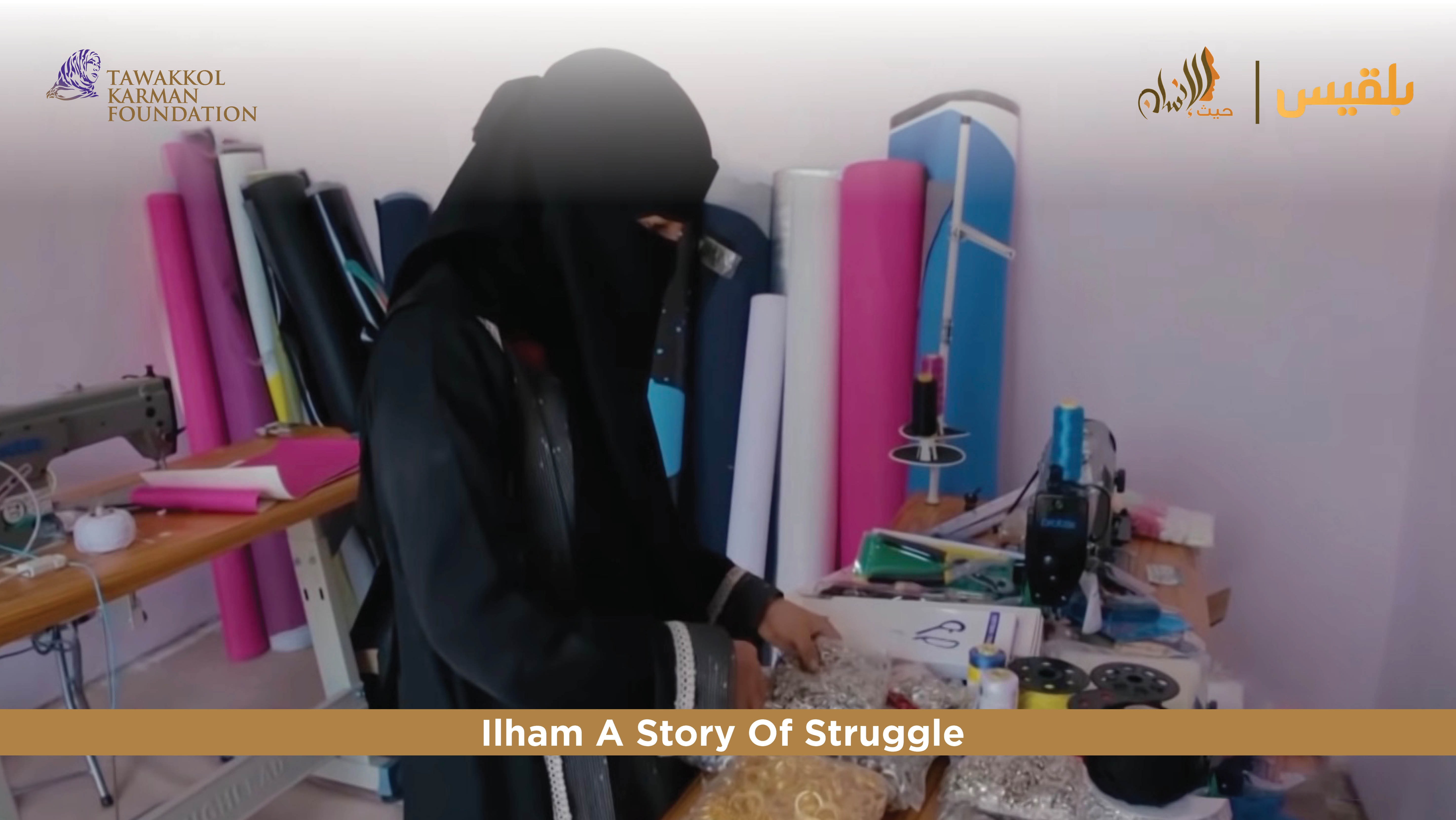 "Today I feel joy after receiving the project, and I thank everyone who contributed or assisted in this project," she added in a tone of joy.
Elham expressed her thanks to Tawakkol Karman Foundation through the "Haith Al-Insan" program broadcasted by Belqees channel during the month of Ramadan, saying, "My happiness is indescribable.. now I will not ask anyone. I hope that my project will turn into two or more shops, God willing, and I hope to help people one day. As they helped me today."