Jamila is a woman who has both legs amputated from the knee, by a landmine planted by Houthis in Taiz Governorate, which is now plagued by hundreds of thousands of mines.
Jamila supports her family, because her husband has diabetes and cannot work, and she has several children. And she grazes her livestock in Jabal Al-Jarajar in Taiz, to support her family.
Jamila says: when I came to my senses, I saw my leg was torn apart by Houthi mine. One of the two legs was immediately amputated by the mine explosion, and the other was nothing but the skin left attached to my body.
The amputation of her legs caused Jamila severe suffering, preventing her from continuing herding livestock. More than that, she says that she tries to walk many times, forgetting that her legs are amputated.
Jamila adds that life has become tiring, and she cannot serve herself and her family. I became unable to move, neither alive nor dead. In this state, sadness has been in my heart for the rest of my life.
Jamila says: I am almost insane from sitting helplessly, I am used to walking and movement.
A philanthropist provided a small grocery project for Jamila, with which she compensates for her disability and emptiness, and her children help her.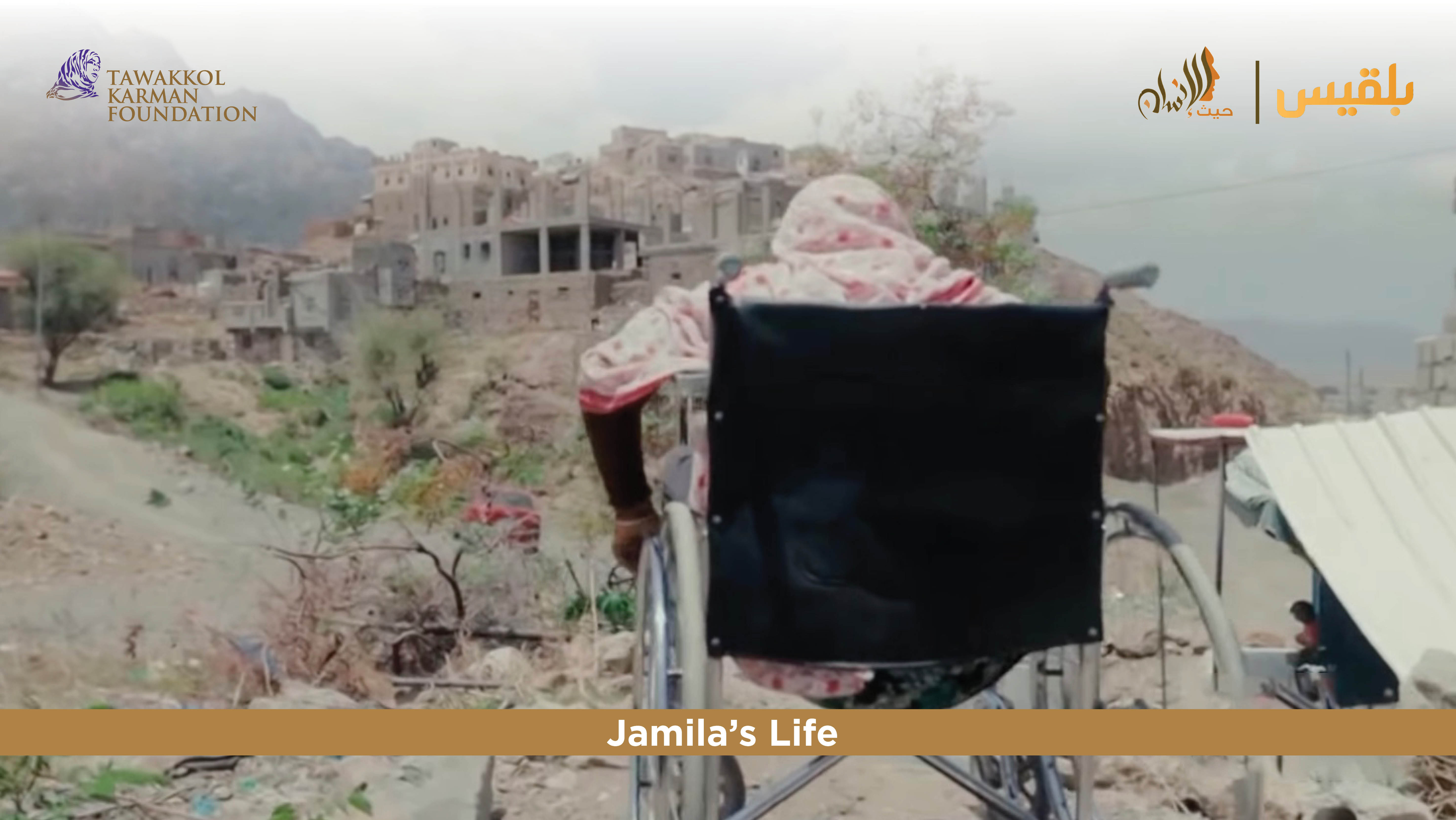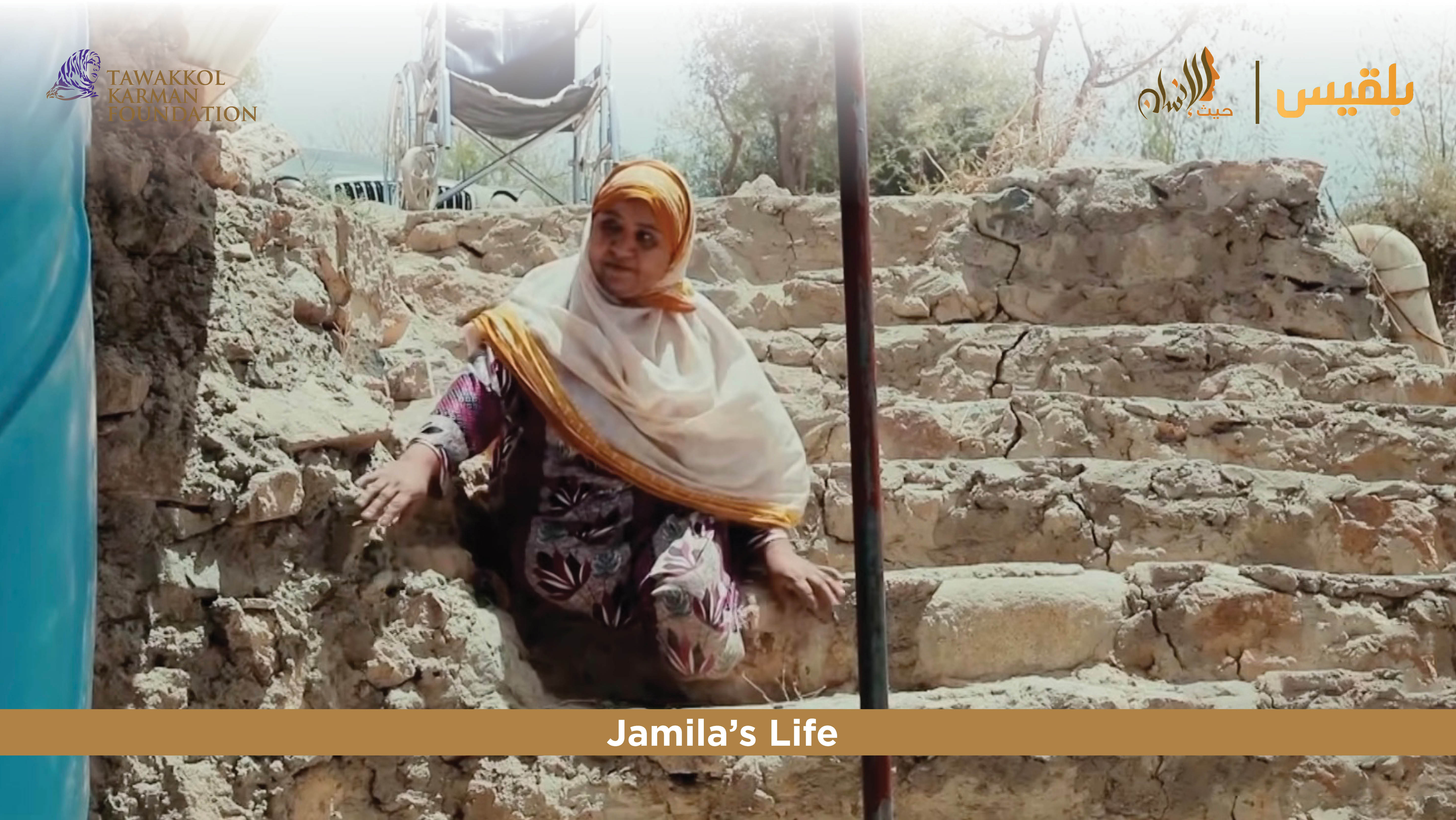 But the grocery store declined, due to the increasing expenses of the daily needs of her family, says Jamila, due to home and education expenses, the grocery capital eroded.
Tawakkol Foundation provided additional support to Jamila Grocery, which included a solar energy system, a refrigerator, and the supply of goods, which boosted the capital of the small grocery store.
A small and shy smile appeared on her beautiful face after Tawakkol Foundation supported her small commercial project through Haith Al-Insan program, which was broadcasted by Belqees channel during the month of Ramadan.