Tawakkol Karman Foundation established a sewing workshop for a group of women who work to support their families in Crater, Aden.
Rosa Abdel-Raqeeb says that she has three children, the youngest is under three years, and she needs a small project that will enable her to support her family.
Next to Rosa sits Ishtiaq Muhammad, who also sustains four children, and so is their third companion. Ishtiaq said that she took training courses in sewing and seeks to continue in this field.
Tawakkol Karman Foundation provided a shop for the three women, three sewing machines, all sewing tools such as scissors, tables, chairs, thread spools, and a variety of fabrics, in addition to an air conditioner.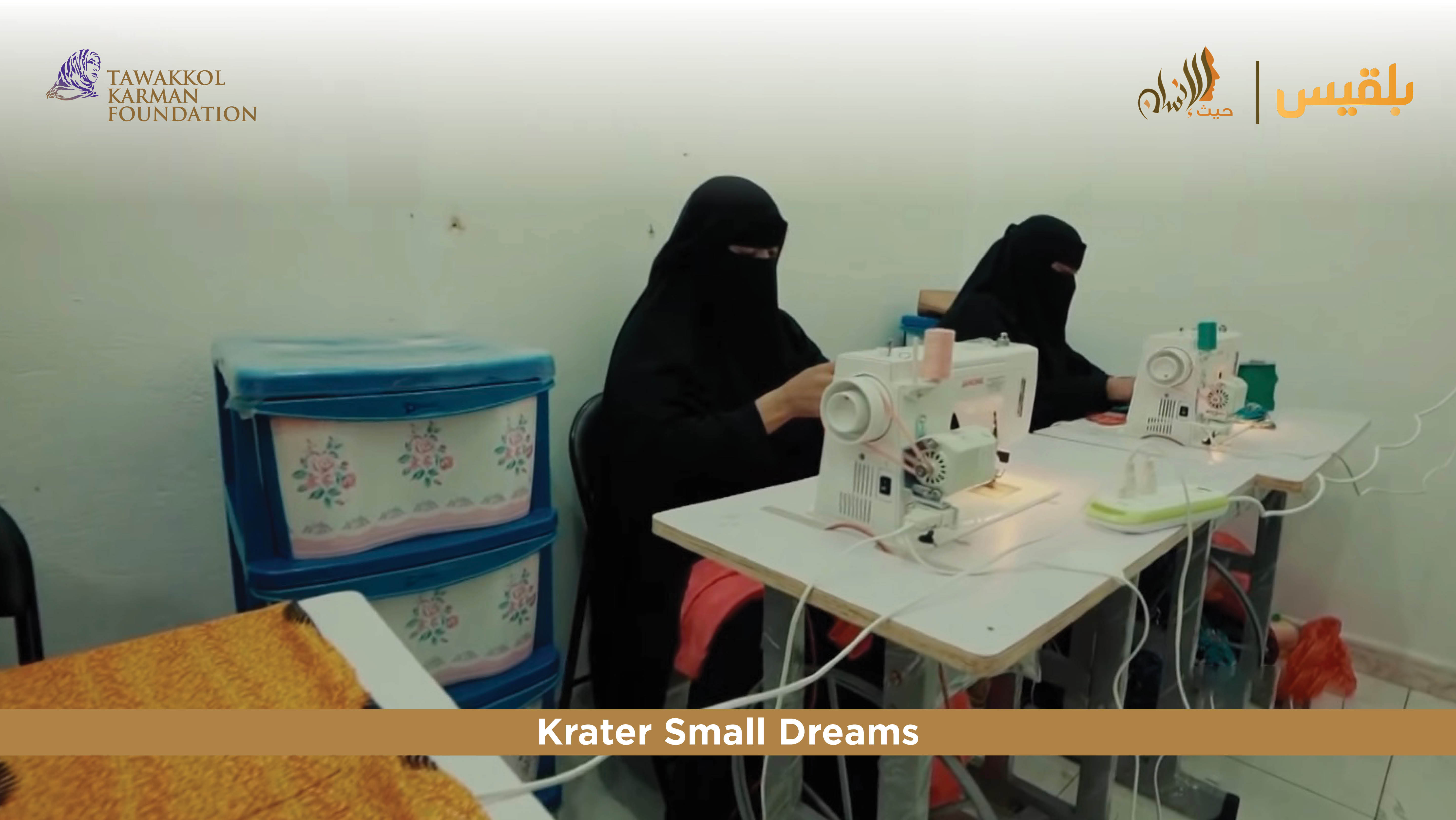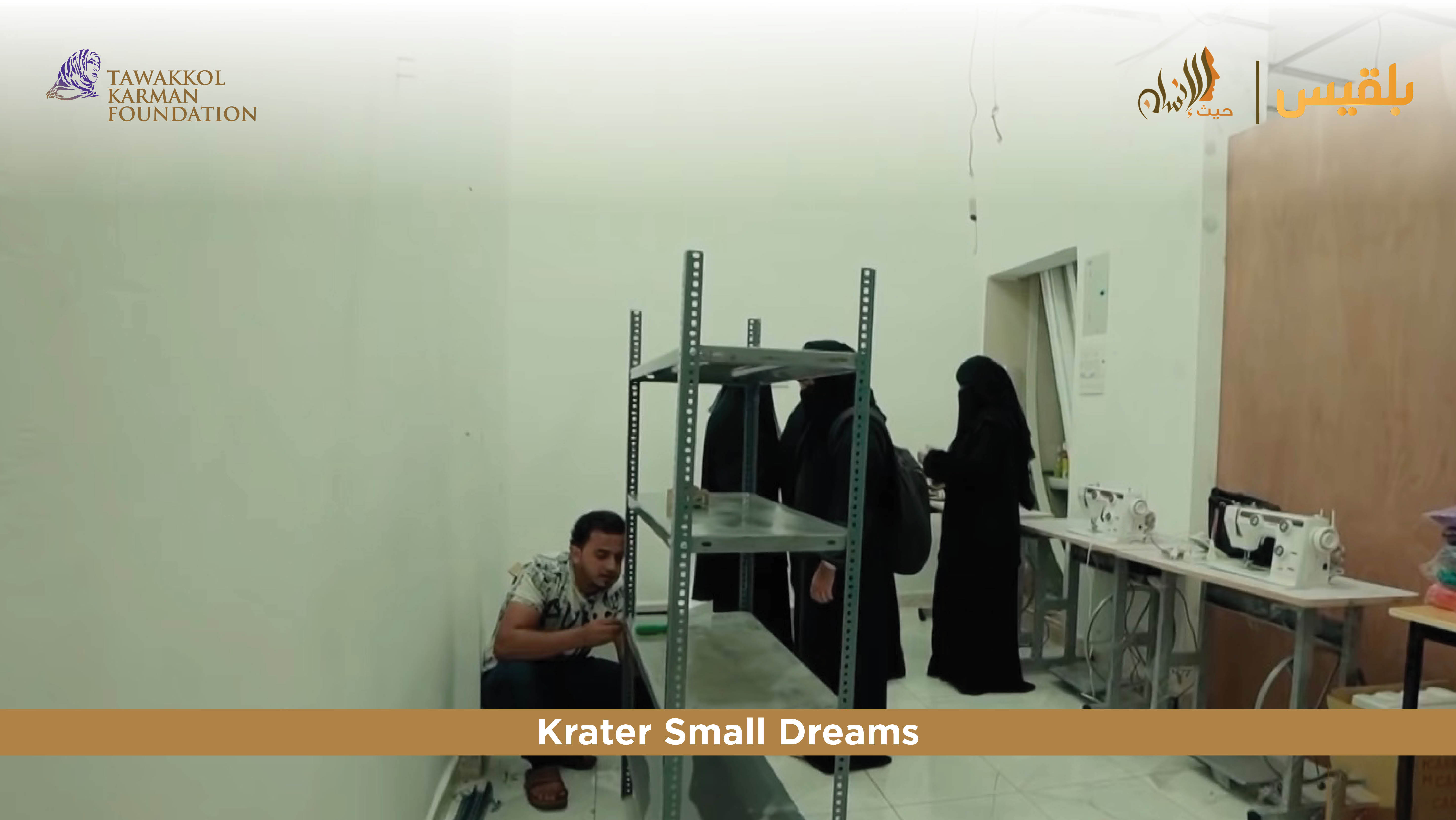 The project of establishing a women's sewing workshop for families without a breadwinner in Aden is part of the series of Tawakkol Karman Foundation's development program "Haith Al-Insan", which is shown by Belqees channel during the month of Ramadan.