Tawakkol Karman Foundation funded 20 small projects in a popular market in Tur Al-Baha district in Lahj governorate.
The projects funded by Foundation includes provision of ten wooden stalls with its goods of vegetables and fruits, along with umbrellas and ten refrigerators for fish sellers to help them improve their business and preserve their goods and sell them in a better way.
Tawakkol Karman Foundation contributed to improving the conditions of 20 families whose heads depended on meager sources of income.
One of the beneficiaries of the funded vegetable stalls says that he was spreading vegetables in the ground, and was selling small quantities. He thanked Tawakkol Karman Foundation, which he said contributed to funding his project and helped him expand his work.
Another beneficiary of the fish preservation project said that he used to take fish from the suppliers' cars without having a refrigerator to store his goods, and it was exposed to damage, especially if he fails to sell it in full, which caused him a loss in his already weak business.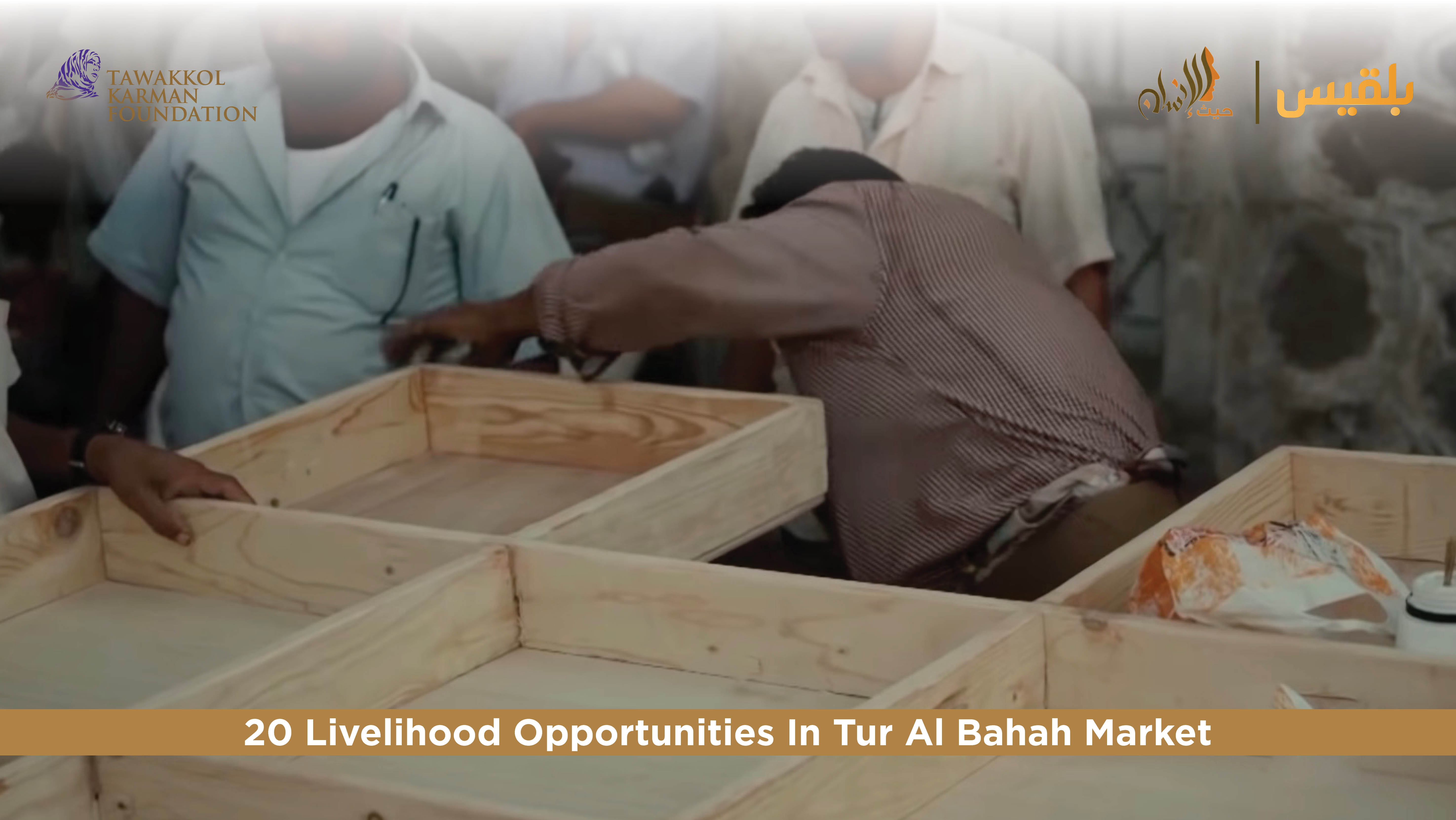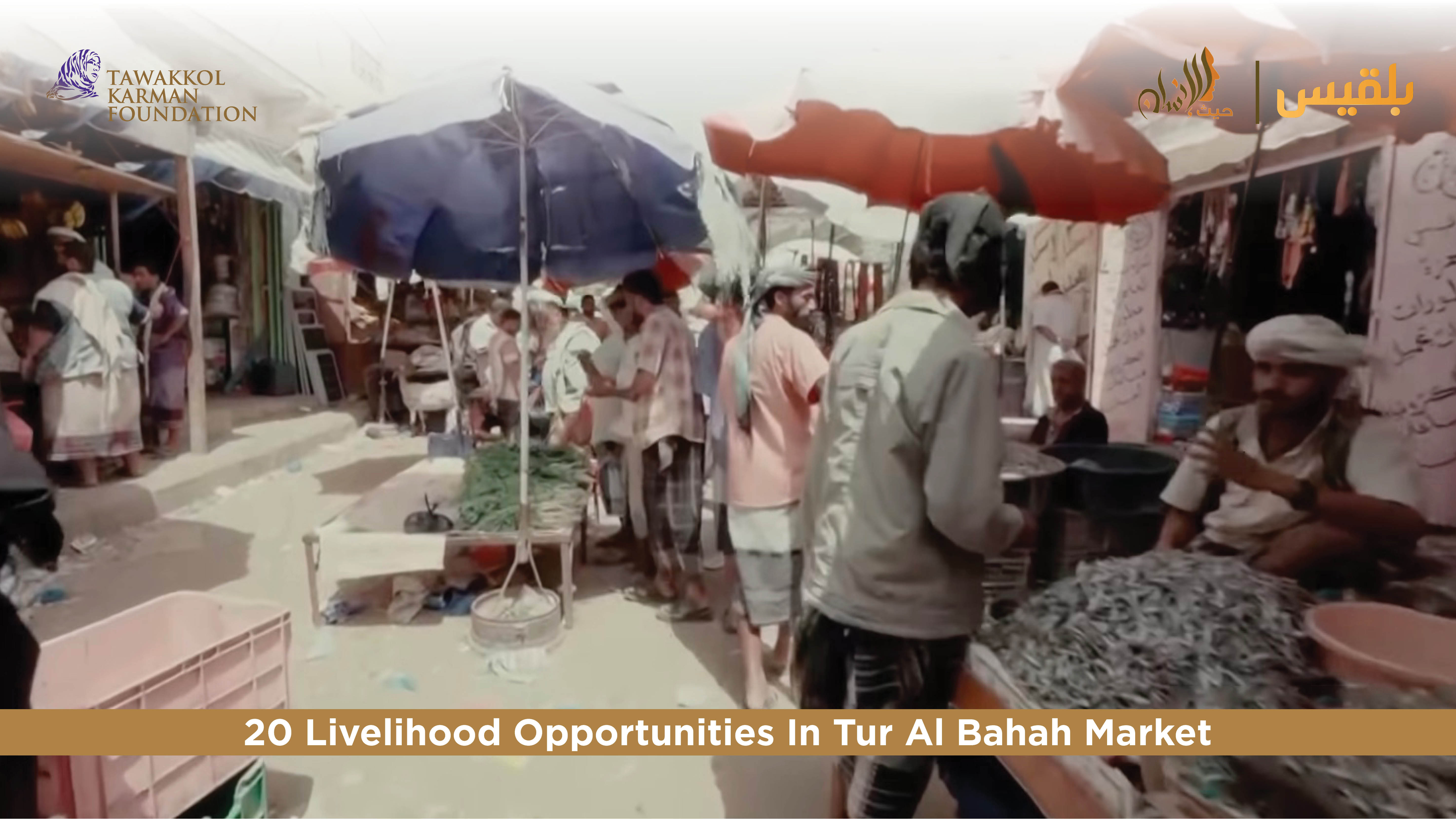 He confirmed that he benefited from this project as a seller, as did the buyer, without the fish being damaged or lost.
These projects, which targeted about 20 workers in the popular market in Tur Al-Baha district in the Lahj governorate, are part of Tawakkol Karman Foundation's development program "Haith Al-Insan", which is presented in Belqees channel during the month of Ramadan.