Articles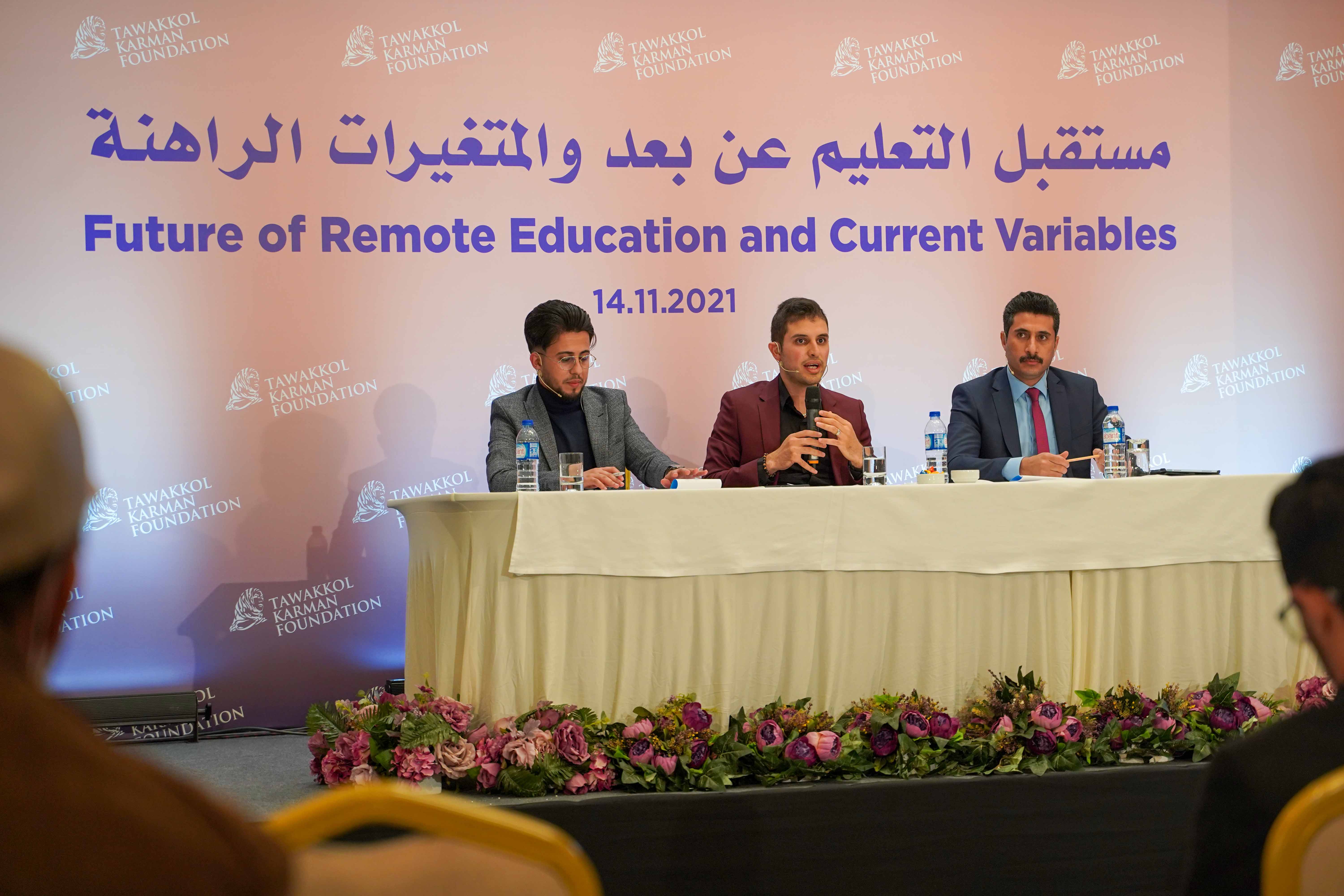 TKF Organizes Symposium to Discuss Current Changes and Future of Online Education
Development | November 14, 2021
The world is witnessing many changes and transformations in educational settings because of the Covid 19 restrictions. Governments around the world and private sectors shifted to online platforms. In this regard, TKF organized a symposium titled "The Future of Distance Education and the Current Changes" in Istanbul. The main objective of this symposium is to understand and discuss the current changes introduced in education settings, changes in the methods, tools, and the demands and skills needed in the virtual means of communication.
The symposium was broadcast on the Foundation's YouTube channel and its account on the social networking site, and the guest speakers were Dr. Abdul Rahman Al Jamous, Development Consultant and Ph.D. in Business Strategies, and Firas Ahmed the founder of the Creativity and Entrepreneurship Café "EIC" channel YouTube.
In the first part of the symposium, Dr. Abdul Rahman Al-Jamous reviewed the changes in online education due to Covid 19 and its positive impact and advantage. Additionally, Al-Jamous talked about the reasons that made many countries adopt online education and the difficulties and challenges of remote education. Finally, he also spoke about university requirements and reviewed models of international tests such as the SAT and TOEFL.
For his part, Professor Firas Ahmed reviewed the second part of the symposium, including how to choose the appropriate bodies to study, ensure accreditation and acceptance in universities, the mechanism for obtaining full or partial scholarships in public or private universities, and the steps to take after graduation from the university, as well as the success stories of students who graduated and worked in large companies and multiple countries.
To watch the symposium: https://youtu.be/JfNpyJG6ogw