Articles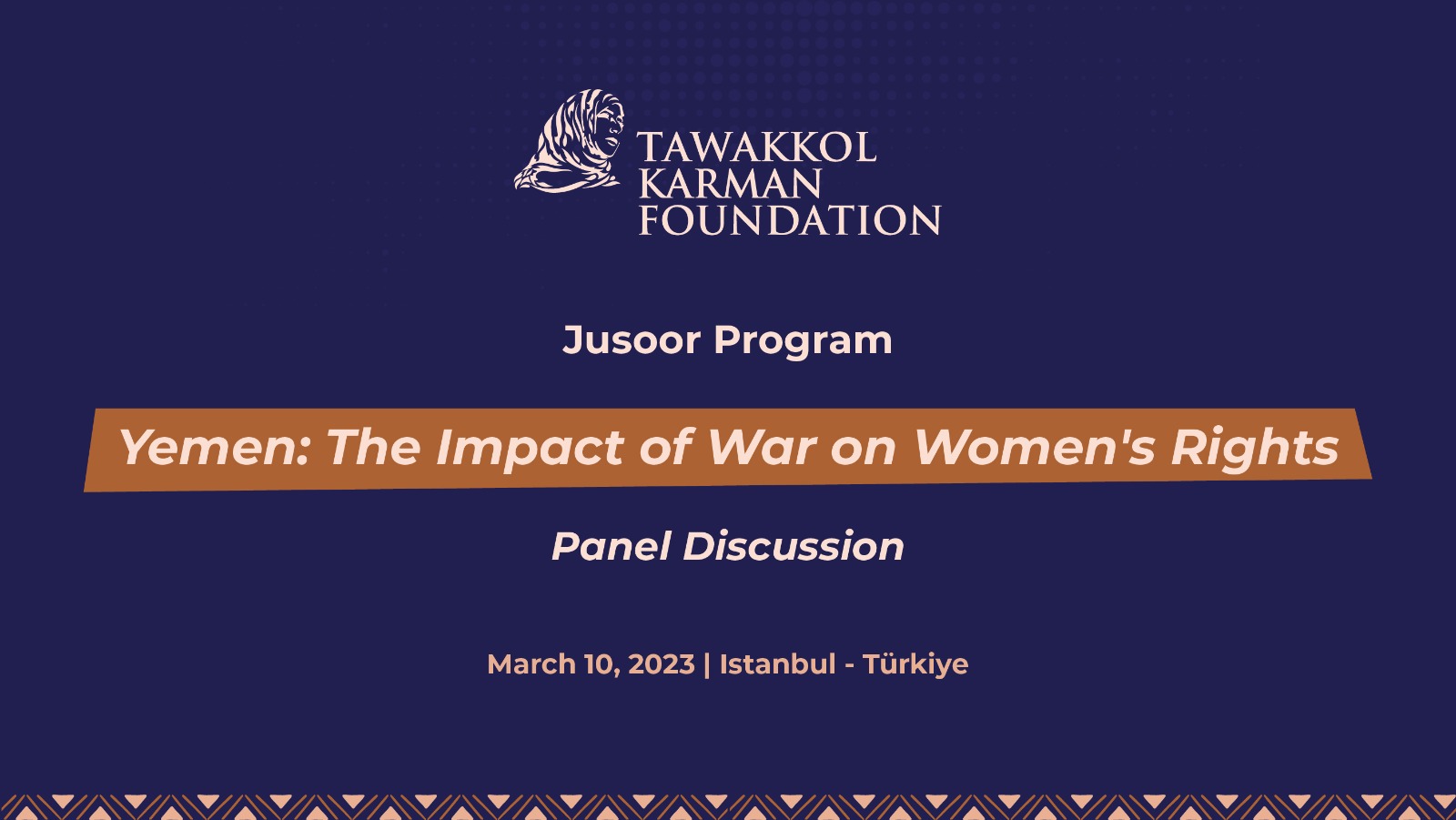 TKF to hold panel discussion on the impact of war on women's rights in Yemen
Tomorrow, Friday, March 10th, Tawakkol Karman Foundation will be hosting a panel discussion entitled "Yemen: The Impact of War on Women's Rights" as part of its "Jusoor" program at its headquarters in Istanbul.
The panel discussion, held on the occasion of International Women's Day, which falls on March 8th every year, will delve into several crucial topics. These include an overview of the state of women's rights before the war, the impact of the ongoing conflict on women's rights, an assessment of the role of women's organizations and elites during wartime, and the outlook for women's rights in Yemen in the post-war period.
It is worth noting that the panel discussion marks the first event of "Jusoor" program for the current year 2023.