Articles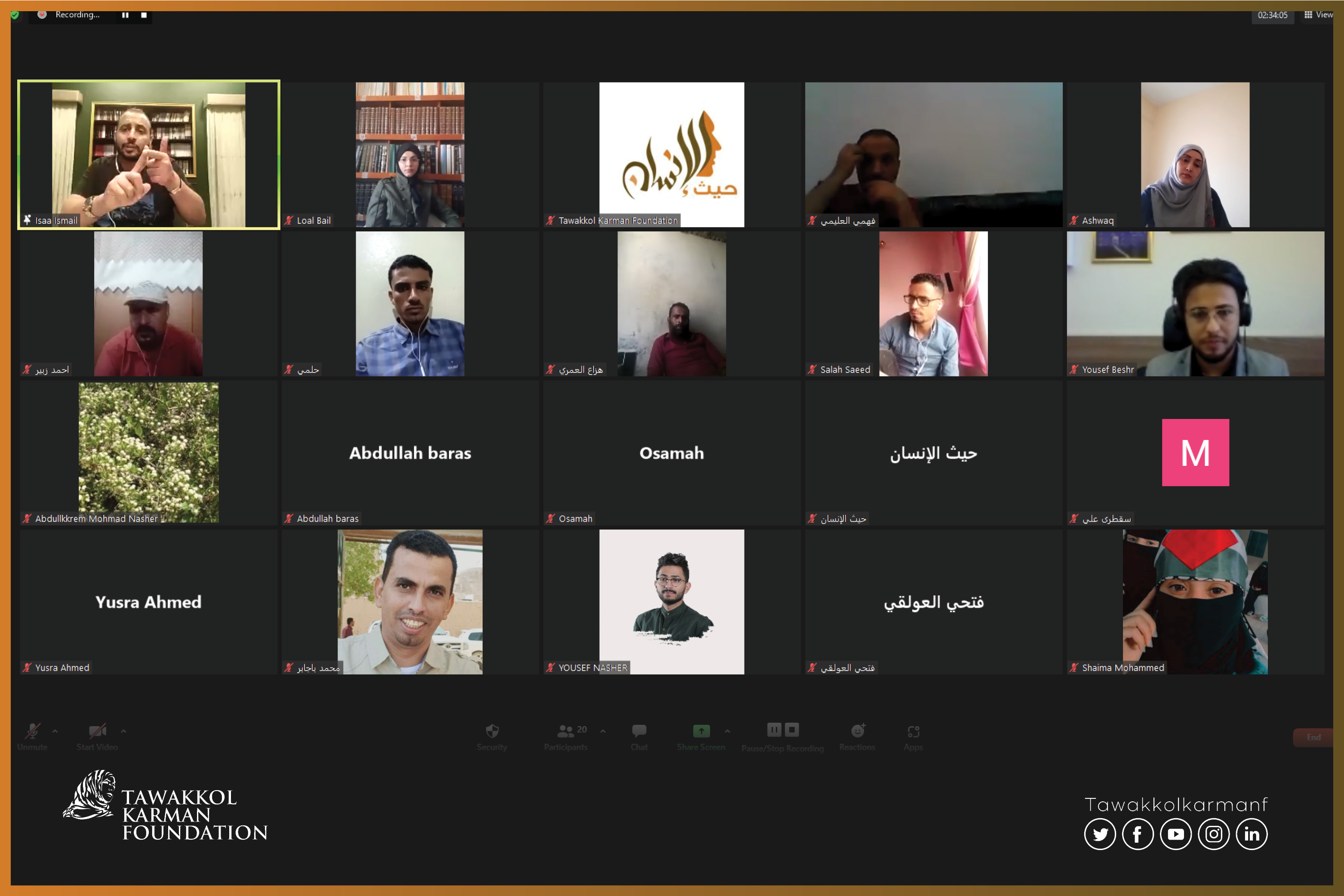 Training course for Haith Al-Insan 4th season's coordinators - Belqees TV Channel
TKF organized a training course for 'Haith Al-Insan' program coordinators; in the presence of the program management team. The training course goal is to comprehend the program, its objectives, project selection criteria, implementation, and evaluation mechanism.
The course includes several points: an introduction to the program, its objectives, determinants, challenges, the successful stories, the project preparation, implementation, and the measures of impact, in addition to television production and administrative and financial requirements.
"Haith Al-Insan" is an annual program implemented by Tawakkol Karman Foundation, and it includes 30 humanitarian development projects in the fields of; Education, health, development, and economic empowerment.
The program aims at assisting most of the Yemeni population that is affected by the war in various Yemeni governorates. The projects are documented in the form of television episodes and are podcasted annually during Ramadan on the "Belqees TV" channel.