Articles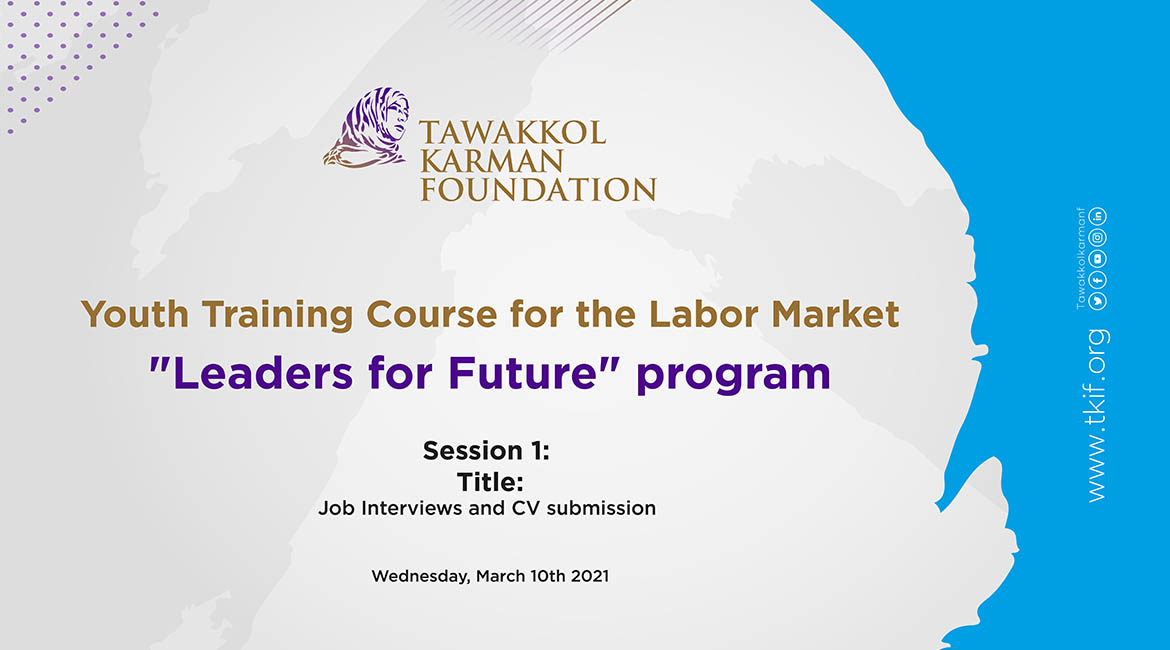 Labor Market Training Diploma for Youth
Development | March 2021
The labor market is no longer limited to manual or physical skills, and office or craft work is no longer able to withstand and meet the needs of this massive growth and expansion of global and regional companies and institutions is calling for another type of modern language, communication, and technology skills in addition to years of experience.
To convey these experiences to youth, TKF launched the 'Youth Training for the Labor Market' diploma, which falls under the Leaders for Future program last year. The first and the second batches were implemented and included English language grants.
The training was held via Zoom, with the participation of more than 670 male and female students. In the first session, the training discussed job interviews and professional CV writing.
The program will continue in the coming period at a rate of six sessions, each session will be held monthly by the Foundation, in conjunction with training related to human rights and peacebuilding.